In the first half of 2019, we have lost two researchers whose work in neuronal functioning and signaling helped revolutionize our understanding not only of the neurobiology of drug use and addiction but also many areas of mental health and pain.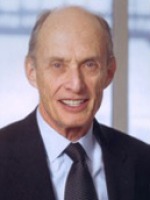 Paul Greengard, who passed away April 13 at age 93, devoted his career to studying neuronal physiology. His discovery of the dopamine receptor and the changes occurring inside cells when a molecule docks to this receptor was fundamental to the modern understanding of brain signaling, and led to modern treatments for Parkinson's, depression, and addiction, among others. He published his discoveries about the signaling cascades that occur inside dopamine neurons in a widely cited 1972 PNAS paper: When dopamine interacts with a dopamine receptor, it triggers an increase in cyclic AMP inside the cell, which in turn sets in motion a process called phosphorylation; this plays a role in many changes in the cell, including making it more sensitive by moving more receptors to the surface as well as facilitating protein transcription. In 2000, he shared a Nobel Prize with Arvid Carlsson and Eric Kandel for their discoveries about dopamine neurotransmission.
We have an early-career change of heart to thank for Greengard's contributions. As a young man, his interest had been in physics. During his Navy service in World War II, he worked at MIT, developing an early warning system to detect kamikaze planes. But after the war, he saw that physicists' work was mainly contributing to the development of nuclear weapons, and he did not want any part of that. He switched to the study of biophysics and biochemistry, eventually receiving his PhD in 1953 from Johns Hopkins University.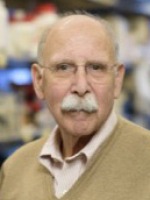 Gavril Pasternak, who passed away February 22 at age 71, is responsible for much of our understanding of the molecular mechanisms of opioid action. He was part of the team that first demonstrated the existence of opioid receptors in 1973, and it was his subsequent work that gave us our understanding of the differential action of agonists and antagonists at these receptors. Among his discoveries was the role of sodium ions in converting between receptors' agonist and antagonist conformations, an effect later found to apply to most other G-protein coupled receptors. His laboratory at Memorial Sloan Kettering Cancer Center conducted research that further refined our understanding of opioids and analgesia, with the aim of producing safer opioid medications. His laboratory helped improve the lives of people with cancer pain.
Pasternak received his MD and PhD from the Johns Hopkins School of Medicine and joined Memorial Sloan Kettering in 1979, where he held the Anne Burnett Tandy Chair of Neurology. In addition to many awards and hundreds of publications, he was also devoted to educating future generations of scientists. He was Professor of Neurology & Neuroscience, Pharmacology and Psychiatry at the Weill Cornell Medical College, and mentored many students and fellows, as well as helping get college and high school students interested in science careers.
Here I highlight important work being done at NIDA and other news related to the science of drug use and addiction.
Receive Nora's blog and NIDA newsroom updates: