This September, I was invited by Thomas Farley, the Health Commissioner of Philadelphia, to see firsthand how that city is responding to the opioid crisis. With other members of NIDA leadership, we toured Prevention Point, a private non-profit organization providing harm reduction services to Philadelphia and the surrounding area. We also visited the health unit of the city's Prisons Department, where they recently started a program that provides medications to prisoners with opioid addiction, and met with outreach workers from Temple University who run a mobile treatment unit that provides medications and behavioral health services for opioid addiction, as well as basic wound care.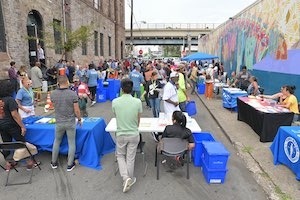 Philadelphia's rate of overdose deaths skyrocketed this past decade, tripling the city's number of homicide deaths and greatly exceeding the peak number of deaths from AIDS in 1994. With one fifth the population of Manhattan, Philadelphia still has almost as many overdose deaths. It was humbling not only to see the challenges facing a city with a longstanding opioid problem but also to see the engagement and dedication of people on the ground attempting to help, as well as the struggles of those battling their own drug addiction amidst extremely hard socioeconomic challenges.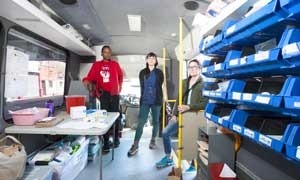 Whenever I ask people on the front lines of America's drug crisis what more we can do to support and help their work, they remind me how essential it is to address the basic needs of individuals with addiction, such as stable and safe housing, food, basic medical care, and an opportunity for employment.  In the addiction field, we have recognized the importance of addressing these basic needs as part of recovery support. Yet, it is crucial to realize that these needs have to be met even before a person is in stable recovery in order to facilitate them getting to recovery at all.  People cannot recover from addiction if they are homeless, isolated, and struggling to find food and safety.
Located in Kensington, one of Philadelphia's hardest-hit neighborhoods, Prevention Point, which began three decades ago in response to the AIDS crisis, offers medications for opioid use disorder (buprenorphine and naltrexone), distributes naloxone kits for reversal of opioid overdoses, and provides sterile syringes to reduce the risk of infections. It also offers testing for HIV and HCV and treatment referral when needed, wound care (people who inject drugs frequently develop infections), and linkage to behavioral health treatment.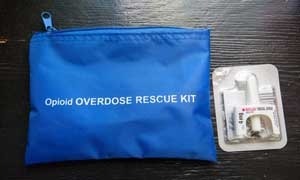 Additionally, the center provides temporary housing and meals, as well as case management and a wide array of other nonmedical services to people experiencing homelessness and struggling with addiction, such as legal services and mail services for clients who would otherwise be unable to file and receive needed paperwork. Under the impressive leadership of Executive Director Jose Benitez and Associate Executive Director Silvana Mazzella, Prevention Point provides these services with a very limited budget (facilitated by both public and private funding), in an old church.
By visibly providing support and care for individuals with addiction, Prevention Point is embraced by some in the community but resisted by others. Some view treatment as competition for the drug market; others fear how it may affect the neighborhood's potential for renovation and gentrification. With addiction services historically segregated from the rest of healthcare, the "not in my backyard" problem has long been a major factor in impeding access to treatment.
Our visit to Philadelphia drove home for me why we need to address the stigma that still surrounds opioid addiction and its treatment. It also drove home why addressing the crisis will require a comprehensive approach—including treatment with medications along with harm-reduction (like needle exchange), as well as case management and an array of nonmedical services that can attend to people's basic needs, including helping them build meaningful social relationships.
It is crucial that we do more research to find ways of effectively delivering such services and support to all communities, both urban and rural, that need them. It will require more collaborative engagement between researchers and community-level providers, volunteers, and people suffering from substance use disorders—the HEALing Communities Study, which is getting underway in four hard-hit states, is a start.
I also strongly encourage scientists who work in other aspects of addiction research to spend time at local addiction service providers to get a firsthand understanding of the challenges faced by those on the front lines, to visit neighborhoods that have been devastated by addiction, and to speak to those afflicted. It can be a valuable reminder of how every aspect of a person's life—from employment, to housing, to interpersonal relationships—can be either a vulnerability or an asset on the road to addiction recovery.
Here I highlight important work being done at NIDA and other news related to the science of drug use and addiction.
Receive Nora's blog and NIDA newsroom updates: