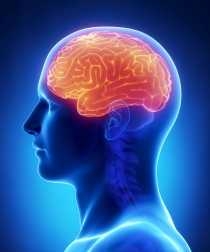 In a perspective released today in The New England Journal of Medicine, NIDA Director Dr. Nora Volkow addresses how stigma against people who use drugs can sabotage effective treatment. In Stigma and the Toll of Addiction, she discusses how addiction leads to individual behavioral changes that defy societal norms, making compassion challenging, even for family members trying to help.
Dr. Volkow notes how decades of research have demonstrated that drug use alters brain circuitry that is involved in self-regulation and reward processing, which over time hijacks a person's ability to stop taking drugs, leading to irrational drug seeking. Yet behaviors related to the desperate needs of addiction reinforce old, incorrect assumptions about personal responsibility, and the false belief that willpower should be sufficient to stop drug use.  
As a scientist with training as a medical doctor, Dr. Volkow acknowledges that stigma is a particular problem in the health care industry. She cites her personal experience meeting a patient addicted to drugs who had an unrelated medical condition that needed immediate attention. When she suggested he go to the hospital, he refused--because of the way he had previously been treated by health professionals there.   
The commentary addresses how this external stigma becomes internalized by the patient, and how the resulting social isolation can encourage further drug taking. In fact, research has shown a strong overlap between the neurologic underpinnings of drug rewards and those of social rewards. NIDA research into the behavior of rats has shown that when given a choice, rats repeatedly chose social interaction over self-administration of heroin or methamphetamine. However, when social reinforcers were penalized, the animals relapsed into drug taking. If stigma reduces social connectedness and promotes discrimination towards the person who is addicted, then it will contribute to perpetuating drug taking and interfere with treatment.
Dr. Volkow reminds us to promote awareness of addiction as a chronic relapsing and treatable brain disease. She notes that in addition to findings from research, common sense tells us that respect and compassion, with access to care, is more effective than stigmatizing and isolating patients for something they can no longer manage or control.
For a copy of the journal perspective, go to: Stigma and the Toll of Addiction, by Nora D. Volkow, M.D. The New England Journal of Medicine.
Additional blogs/presentations/videos about addiction by Dr. Nora Volkow:
For more information, contact the NIDA press office at media@nida.nih.gov or 301-443-6245. Follow NIDA on Twitter and Facebook.
NIDA Press Office
301-443-6245
media@nida.nih.gov
About the National Institute on Drug Abuse (NIDA): NIDA is a component of the National Institutes of Health, U.S. Department of Health and Human Services. NIDA supports most of the world's research on the health aspects of drug use and addiction. The Institute carries out a large variety of programs to inform policy, improve practice, and advance addiction science. For more information about NIDA and its programs, visit www.nida.nih.gov.
About the National Institutes of Health (NIH): NIH, the nation's medical research agency, includes 27 Institutes and Centers and is a component of the U.S. Department of Health and Human Services. NIH is the primary federal agency conducting and supporting basic, clinical, and translational medical research, and is investigating the causes, treatments, and cures for both common and rare diseases. For more information about NIH and its programs, visit www.nih.gov.
NIH…Turning Discovery Into Health®