– Ongoing
What is the USA Science & Engineering Festival?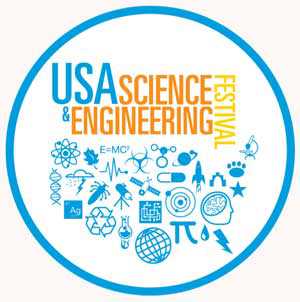 The USA Science & Engineering Festival began in 2010. It is the largest celebration of science, technology, engineering, and math in the United States. The festival takes place every other year with the mission "to stimulate and sustain the interest of our nation's youth in Science, Technology, Engineering and Mathematics (STEM) by producing and presenting the most compelling, exciting, and educational Festival in the world."
In 2018, the National Institutes of Health sponsored a large exhibit with learning activities for people of all ages. NIDA scientist Ruben Baler spoke about the importance of studying the brain and explained how the adolescent brain develops.