Image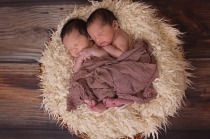 Hepatitis C Virus (HCV) is the most common blood borne infection in the United States and is often spread through shared injection drug use equipment. HCV attacks the liver and can lead to long-term chronic infection and death. HCV infection rates have risen rapidly among pregnant women in the past decade. While mothers can transmit the infection to their newborns, NIDA-funded science has found that exposed infants might not be commonly or adequately tested.
Investigators examined data from vital statistics records for more than 4,000 Medicaid patients and their babies in Tennessee from 2005-2014. They found that only 23% of HCV-exposed infants were tested in the first two years of life, and of those who were tested, only 18% were tested in accordance with national guidelines, which call for HCV RNA testing at or after 2 months of age, or HCV antibody testing at or after 18 months of age. Researchers also found that only 1 in 10 HCV exposed African American infants were tested, and HCV exposed infants in rural counties were less likely to be tested than those in urban counties.
The authors recommend universal HCV screening for pregnant women and increased provider education on national guidelines for HCV testing, especially for at-risk groups.
The research was conducted by scientists at Vanderbilt University in Nashville, the Tennessee Department of Health, and the University of Louisville School of Medicine.
Study: