Image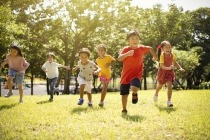 Mental, emotional, and behavioral (MEB) health disorders frequently begin during childhood or adolescence. For two decades, the National Academies of Sciences, Engineering, and Medicine (NASEM) have been developing science-based reports looking at neurobiological and environmental factors that contribute to healthy behaviors in children, yet much of what we know has not yet been fully implemented in many communities. In fact, rates of depression, suicide, and self-harm among young people have actually been increasing.
To build a better understanding of how to scale up successful evidence-based strategies for promoting healthy MEB development, NIDA and several other government agencies asked NASEM to review and synthesize the data in this area of science, identify challenges to further progress, and offer recommendations for acting on the evidence. The just-released report, Fostering Healthy Mental, Emotional, and Behavioral Development in Children and Youth, recommends a national agenda with a comprehensive approach to better prevent poor MEB outcomes.
The report makes recommendations for a variety of systemic and community-based interventions to prevent adolescent depression, substance use, and antisocial behaviors, involving an integrated partnership between health care, educational, economic, and policy systems. It offers recommendations for effective parenting interventions, improved access to health care, including nutritional and pre- and postnatal services and support. The report highlights some already successful programs and identifies and encourages strategies to implement those programs more broadly. The scientific committee noted that success depends on the use of an interactive system with multiple community partners to implement and continuously improve these programs, with systems for ongoing monitoring and feedback.
This scientific report was funded by NIDA, the National Institutes of Health (NIH) National Center for Complementary and Integrative Health, the Centers for Disease Control and Prevention, and the Substance Abuse and Mental Health Services Administration.
Study: