Image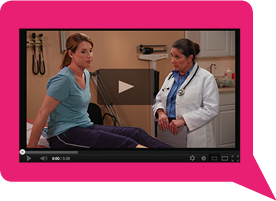 This activity is available for medical students and other health professionals through the NIDA site. Practice your clinical skills with this test and teach module.
It is intended for primary care clinicians, neurologists, anesthesiologists, pain specialists, obstetrician/gynecologists, orthopedists, nurse practitioners, nurses and other healthcare practitioners who manage patients with chronic pain.
Goal
The goal of this activity is to describe the prevalence of prescription opioid abuse in the United States and the skills and tools clinicians can use to screen for and prevent abuse in patients with pain.
Objectives
Upon completion of this activity, participants will be able to:
Communicate effectively with patients regarding opioid use and abuse
Use appropriate opportunities to screen for drug use, including nonmedical use of prescription drugs
Evaluate patient risk for opioid pain medication abuse through screening and monitoring
Recognize the extent and potential for abuse of prescription opioids
Employ prescribing practices that support safe use of prescription opioids