Image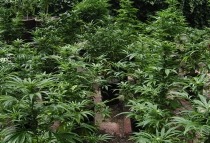 A new study suggests that one month of abstinence from cannabis improves working memory in adolescents and young adults, with most of the improvement happening in the first week. The study enrolled 88 participants ages 16 to 25 from the Boston area, all self-reporting marijuana use at least once a week. One group agreed to stop using for 30 days, and another group continued to use. Their claims of marijuana use throughout the 30 days were confirmed by urine samples.
Investigators compared weekly cognitive performance between the two groups. Cognitive testing found that memory (specifically the ability to learn and recall new information) improved only among those who stopped using marijuana. Investigators concluded that those who stopped cannabis use were better equipped to learn new information efficiently. The team of investigators is conducting a larger follow-up trial to determine if abstinence from marijuana use actually improves measurable academic performance, and note that further research with a control group of participants who are not marijuana users would help clarify these results.
NIDA contributed funding to the study, which was conducted by scientists at Massachusetts General Hospital.
Study: