The ORTDD Team wishes our research training community a Happy New Year!
What's New at NIDA
The NIDA Data Science Notice of Special Interest has hit the Streets  
NIDA recently published a Notice of Special Interest NOT-DA-21-013 emphasizing a high priority interest in receiving applications that support training in Big Data and Data Science within the field of addiction research. Data science is an important cross-cutting research approach in the NIDA Strategic Plan and increasing the capacity of experts in data science for biomedical research of addiction is critical. For more information please contact Dr. Susan Wright, Program Director for Big Data, or Dr. Lindsey Friend, Research Training and Career Development Program Officer in the Office of Research Training.
Program Updates
Ruth L. Kirschstein National Research Service Award (NRSA) Stipends, Tuition/Fees and Other Budgetary Levels Increase for FY21
The budgetary categories described in this Notice apply only to Kirschstein-NRSA awards made with FY 2021 funds. All FY 2021 awards previously issued using NOT-OD-20-070 will be revised to adjust funding to the FY 2021 levels. Appointments to institutional training grants that have already been awarded in FY 2021 must be amended to reflect the FY 2021 stipend levels once the training grant award has been adjusted by the awarding agency. See the NOT-OD-21-049 for more information.
Extensions for Early Career Scientists Whose Career Trajectories Have Been Significantly Impacted by COVID-19
NIH plans to support early career scientists whose career trajectories have been significantly affected by the COVID-19 pandemic. To that end, NIH is providing an opportunity for recipients of NIH Fellowship ("F") and NIH Career Development ("K") awards who have been impacted by COVID-19 to request extensions as follows: See NOT-OD-21-052 for more information.
The Faculty Institutional Recruitment for Sustainable Transformation (FIRST) Program
The Faculty Institutional Recruitment for Sustainable Transformation (FIRST) program (consisting of two components: the FIRST Cohort and the FIRST Coordination and Evaluation Center (CEC)) has been developed to determine if a systematic approach that integrates multiple evidence-based strategies including the hiring of faculty cohorts with demonstrated commitments to inclusion and diversity will accelerate inclusive excellence, as measured by clearly defined metrics of institutional culture change, diversity, and inclusion.
The FIRST program goals are to: (1) foster sustainable institutional culture change; (2) promote institutional inclusive excellence by hiring a diverse cohort of new faculty; and (3) support faculty development, mentoring, sponsorship, and promotion. Funding for the FIRST program will come from the NIH Common Fund, which supports cross-cutting programs expected to have exceptionally high impact. Any individual who is competitive for a research tenure-track or equivalent faculty position and who has demonstrated a strong commitment to promoting diversity and inclusive excellence is eligible for FIRST faculty positions.
See the Funding Opportunity Announcements below for more information:
Career Development Spotlight: Dr. Janitza Montalvo-Ortiz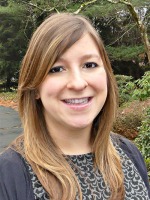 The NIDA ORTDD would like to congratulate Dr. Janitza Montalvo-Ortiz, a former participant of the NIDA Diversity Supplement Program and NIDA Diversity Scholars Network for receiving an R21 grant! She is also planning to serve as a PI and mentor for the NIDA Summer Internship and NIDA Diversity Supplement Programs. We would like to share Dr. Montalvo-Ortiz's inspiring journey with the NIDA research training community.
"I am a Puerto Rican neuroscientist with an expertise in human genetics. My main research interest is the study of the genetic and epigenetic factors associated with increased risk of psychiatric disorders, with a focus on substance use disorders and trauma. I became interested in the study of drug addiction during my college years at the University of Puerto Rico working in Dr. Carmen Maldonado-Vlaar's lab. I was a trainee in NIH-funded training opportunities, like MARC and RISE, to conduct studies focused on cocaine addiction.  I then completed my PhD in Neuroscience at Northwestern University under the mentorship of Drs. Hongxin Dong and John Csernansky studying neuroepigenetics of drug action. For my postdoctoral research in Dr. Joel Gelernter's lab at Yale University, I was able to combine both of my research passions and from a more translational perspective. During my postdoc, I was supported by a T32 fellowship, a NARSAD Young Investigator Award, and a NIDA Diversity Supplement Award for the study of the epigenomics of opioid dependence and trauma. I was also selected as a NIDA Diversity Scholars Network fellow, where I participated in a mock review grant application. This was an eye-opener and extremely helpful experience to learn about the NIH review process and obtain insightful feedback of my project, which resulted in a much more improved -and now funded- grant. Currently, I am an Assistant Professor at Yale University and my lab focuses on the study of the neurogenetics of substance use disorders and trauma. We also seek to diversify psychiatric genetics research by advancing the work in LatinX populations. As a result, I serve as a co-founder and co-leader of the Latin American Genomics Consortium, an entity affiliated with the Psychiatric Genomics Consortium. Our group highly value diversity as a driver of scientific excellence and strongly believe in an environment that fosters innovation, collaboration and support. As an early career investigator, I am looking forward on continuing expanding our efforts in understanding the underlying genetic and epigenetic architecture of substance use disorders and other psychiatric-related traits. I am deeply thankful of all the support and mentorship received along the way and for those that have inspire me to be better as a scientist and as a mom of 2 lovely boys. I can only hope to do the same for the next generation of scientists.
Congratulations to NIDA Career Development (K) Awardees in Fiscal Year 2020!
We would like to congratulate the awardees of NIDA Career Development (K) awards in Fiscal Year 2020! The goal of these programs is to bring candidates to the point where they can conduct their research independently and are competitive for major grant support. See below for a full list of active NIDA K award recipients from NIH RePORTER.
NIDA Career Development (K) New and Competing Renewal Awardees
Don't forget! New funding opportunities are released on a continuous basis. For more information on NIDA Funding Opportunities, visit the Funding Opportunities at NIDA webpage. For a full list of NIH training, fellowship, career development, and research education funding opportunities including parent announcements, please see the NIH Guide to Grants and Funding.
NIDA Funding Opportunities
Stephen I. Katz Early Stage Investigator Research Grant Program
NIH recently announced the publication of Funding Opportunity Announcements for the Stephen I. Katz Early Stage Investigator Research Project Grant program (PAR-21-038 and PAR-21-039). ESIs may apply for this opportunity to support their innovative ideas if they are proposing research that is a change in direction from their past work and experience, and for which they have no preliminary data. In addition, ESIs would also be able to pursue a new direction through this program. For example, exploring a new approach, testing a new technique, using a new methodology, or even investigating a new paradigm in biomedicine.
Katz ESI Grant Frequently Asked Questions (FAQs)  
Based on the high volume of inquiries on this program, we have developed some FAQs to help potential applicants with the Katz Award application process.
Q: What is the Katz ESI Grant?
A: The Katz ESI Grant provides R01 level support for investigators proposing an innovative project with several unique features. First, this grant mechanism is specifically for Early Stage Investigators. Second, it is specifically for ESIs moving their research in a new direction (new research field, new methodology, etc). Finally, no preliminary data is allowed.
Q: Who is eligible?
A: Early-stage investigators (ESI) are Principle investigators who has completed their postdoctoral training within the past 10 years, AND have not been previously funded on a substantial NIH research award.  For more information see the list of NIH grants that a PD/PI can hold and still be considered an ESI.
Q: What constitutes a change in research direction?
A: New research direction is relative to each PI's prior track record of work. The PI needs to provide a compelling justification that the proposed project is a meaningful change in research direction, and not simply an obvious or incremental advancement or extension of a previous research effort.
Q: How is 'preliminary data' defined?
A: Preliminary data is unpublished data of any kind. If there is any unpublished data, the application will be withdrawn and not reviewed.  Applicants who have preliminary data should apply to the parent R01, rather than Katz ESI Grant.
Q: Even though preliminary data is not allowed; can I cite myself?
A: Yes, you can cite or reference any published data, including your own. Citing your relevant previous publications can speak to the feasibility of your project.
Q: How will reviewers evaluate these proposals?
A: Reviewers will apply the standard research project review criteria (significance, investigator, innovation, approach and environment) to evaluate the proposed project. Applicants should provide conceptual and technical feasibility through previous experience, citations, published data, and publicly available databases.
If you have further questions, reach out to Dr. Lindsey Friend, Research Training and Career Development Program Officer at the NIDA Office of Research Training.
COVID-19 Updates
The COVID-19 pandemic is a rapidly evolving situation. Visit the Coronavirus Disease 2019 (COVID-19): Information for NIH Applicants and Recipients of NIH Funding webpage for the latest information and guidance about programs in place to help with NIH projects. This webpage provides information about proposal submission, award management, human subjects, clinical trials, animal welfare, peer review, and lists funding opportunities related specifically to COVID-19. We encourage you to check this webpage often for updates and don't hesitate to reach out to your Program Officer or our office if you have questions.