As of December 29, 2022, clinicians are no longer required to obtain a DATA waiver (X-waiver) to prescribe buprenorphine to treat opioid use disorder. Visit the 
Substance Abuse and Mental Health Services Administration
website for more information about the removal of the DATA waiver requirement.
Image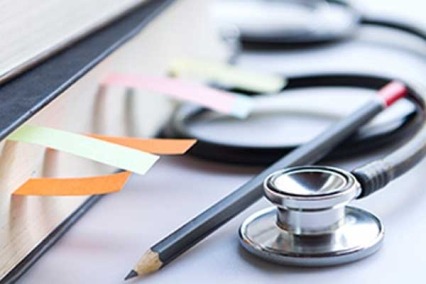 Find CME/CE and other resources to enhance your practice and teach others about addiction.
CME/CE Activities
Enhance your practice with courses on opioids, opioid overdose, opioid prescribing and pain, adolescent-focused, and general substance use.
Overcoming Stigma: Words Matter When Talking About Addiction

Stigma Resources – Resources, including guidance and research, to help you learn more about stigma, addiction, and health disparities, and the importance of addressing them in the health care setting.

Image

Addiction Medicine Toolkit for Health Care Providers in Training
For ADM fellows and other medical providers interested in careers in addiction, this toolkit navigates through resources to get you started. Or, learn more about the Addiction Medicine Subspecialty first.
NIH Pain Consortium's Centers of Excellence in Pain Education
Curriculum resources for medical, dental, nursing and pharmacy students to enhance and improve how health care professionals are taught about pain and its treatment.
NIDA Centers of Excellence (CoE) for Physician Information
For teachers of medical students, find curricula resources on a variety of topics related to addiction.
Addiction Science
Learn about the complexities around addiction and how it changes the brain.​​