As of December 29, 2022, clinicians are no longer required to obtain a DATA waiver (X-waiver) to prescribe buprenorphine to treat opioid use disorder. Visit the 
Substance Abuse and Mental Health Services Administration
website for more information about the removal of the DATA waiver requirement.
Image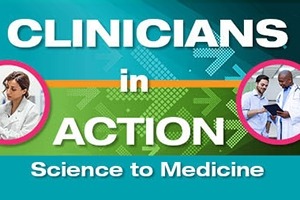 Taking the latest research and sharing insights from clinicians about implementing it in clinical practice, Science to Medicine features real-world examples from a variety of practice settings and clinician types—operationalizing research to improve patient care. Now offering CME/CE credit!
How to earn CME/CE credit:
Select one of the topics below to start the activity.
Topics
Medication Treatment for Opioid Use Disorder
Learn from NIDAMED's award-winning resource about how your peers are using medications to treat opioid use disorder, the science behind medication treatment, and quick tips to get started. Featuring clinicians from a variety of practice settings.
Screening for Substance Use
Review the latest science on screening for substance use and read about how a variety of clinicians have integrated screening into their practice settings, including which tools they use and useful considerations to get started.
Unique Topics and Insights from Clinicians
Propose New Topics/Contact Us
Have any questions about the content on this page or do you have another topic in mind for Science to Medicine? Contact NIDAMED Coordinator Brian Marquis with ideas or questions about Science to Medicine content.