Image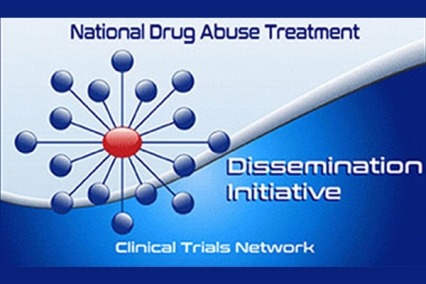 About the CTN DI Initiative
The CTN Dissemination Initiative aims to reduce the gap that exists between the publication of research on treatment of substance use disorders and implementation in clinical practice. It incorporates collaboration among clinicians, researchers, and experienced trainers to develop user-friendly tools and products to facilitate the adoption of research-based interventions into clinical settings. Explore this page for more information about the different components of the CTN Dissemination Initiative.
Image

The CTN Dissemination Initiative is a component of the Clinical Trials Network within NIDA and works in collaboration with NIDAMED to develop products and disseminate those products to clinicians.
Products and Materials
In the addiction field, research is primarily translated into clinical practice through products and materials. We work with NIDA researchers and other experts to develop resources based on NIDA-supported research.
Screening
Health Professions Education
Buprenorphine Initiation for Opioid Use Disorders in Emergency Departments:
Interactive Case Vignettes
This course is an interactive "choose your own story" educational tool that allows participants to select a healthcare pathway which results in varying outcomes. To access the tool, providers will need to create an account. The American College of Emergency Physicians designates this enduring material activity for a maximum of 1 AMA PRA Category CreditTM.
Open to:  Emergency Physicians, Emergency Nurses, Nurse Practitioners, Residents, Medical Students, Physician Assistants, Emergency Department Medical Directors, Hospital Administrators, EMTs/Paramedics, and other healthcare providers engaged in the practice of emergency medicine.  
Products & Materials from the Blending Initiative
Blending Teams, consisting of NIDA researchers, treatment practitioners, trainers from SAMHSA's ATTC Network, NIDA staff, and subject matter and communications experts, work closely together to develop training curricula, manuals, tools, and other resource materials based on NIDA-supported research.
Meetings and Conferences
An important aspect of the CTN Dissemination Initiative involves Meetings and Conferences, where addiction researchers and treatment providers collaborate and exchange knowledge. These events may offer the following:
CME/CE credit for various health professionals
Skill-building workshops
Lectures for audiences ranging from addiction professionals to emergency department physicians
Opportunities to meet leadership and members of key organizations
Partnership and collaboration opportunities
Resource development
Mentored Training Awards
A top priority of the CTN Initiative is establishing partnerships with professional organizations serving the addiction treatment communities. The Initiative aims to reach the full spectrum of healthcare professionals through activities in collaboration with other organizations, such as conferences, workshops, and specialty courses.
A major facet of the Initiative's efforts to maintain their partnerships is the distribution of resident mentorship opportunities that promote the early adoption and implementation of evidence-based substance use disorder treatment interventions in general healthcare settings.