Image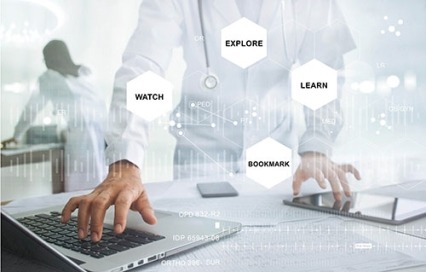 In collaboration with The Addiction Medicine Foundation, NIDAMED has created this page as a toolkit of information, resources, and trainings sourced from the NIDAMED website. Designed as an introduction for health care providers in training before entering their fellowship programs, these resources can help prepare them on their journey to becoming ADM-certified. 
Explore
Read up on the following topics:
Learn about the top 15+ commonly used/misused drugs, their street and clinical names, their effects on the body, trends, stats, and more.  
Bookmark
Review now, and bookmark these pages for later use in your practice:
Learn
NIDAMED offers CMEs on topics including:
General Unhealthy Substance Use
Opioids (General)
Opioid Overdose
Opioid Rx & Pain
Adolescent-focused 
The NIDAMED curriculum resources double as valuable educational tools for practicing clinicians, featuring topics on general substance use, adolescent substance use, Rx medication misuse, and more. From the Centers of Excellence in Pain Education, NIDAMED also offers Pain Education Interactive Modules.
Watch
The NIDAMED videos on this page offer expert insights on:
Treatment medications used with opioid-dependent pregnant women & the effects on their infants (Dr. Hendree Jones)
The importance of screening patients (Dr. Nora Volkow)
Patient-clinician simulated scenarios involving opioid prescribing/ pain
Patient thoughts for providers on recovery (featuring real patients)
See also, NIH Director Francis Collins on America's opioid crisis.