What's New at NIDA
ORTDD is Looking for a Health Scientist Administrator
ORTDD is recruiting an entry level Health Scientist Administrator to join our team to help with our programs to address health disparities, workforce diversity, and research training.  We are looking for someone with a passion for health disparities and the knowledge of substance use and addiction field.  Our office works with undergraduate and graduate students, post-baccalaureates, post-doctoral fellows, and early-stage investigators from underrepresented backgrounds to assist in launching their independent research careers through various programs, outreach, education, and other research training initiatives.  For more information, please email Dr. Wilson Compton at Wilson.Compton@nih.gov.
Congratulations to K99 Awardees in Fiscal Year 2022! 
We would like to congratulate the NIDA Pathway to Independence K99 Awardees.  K99/R00 mechanism support both an initial mentored research experience (K99) followed by independent research (R00) for highly qualified, postdoctoral researchers, to secure an independent research position. Award recipients are expected to compete successfully for independent R01 support during the R00 phase.   Here you will find a list of the K99 awardees from NIH RePORTER.
For more information on NIDA Funding Opportunities, visit the Funding Opportunities at NIDA webpage. For a full list of NIH training, fellowship, career development, and research education funding opportunities including parent announcements, please visit and subscribe to the NIH Guide to Grants and Funding. 
Program Updates
2023 NIDA Diversity Scholars Network – Applications open January 2023!
Image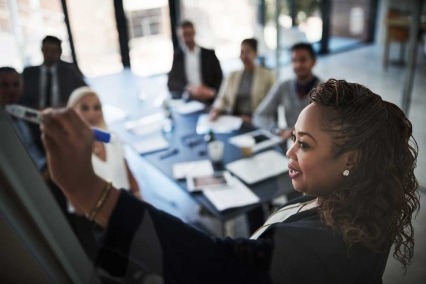 Grant Writing Program 
Calling all postdocs and early career investigators! NIDA is accepting applications for the 2023 NIDA Diversity Scholars Network (NDSN): A Mentoring and Grantsmanship Professional Development Program. The NDSN is a competitive, rigorous, and comprehensive program aimed at enhancing the funding success of underrepresented early-stage investigators conducting substance use and addiction research. The NDSN program consists of three meetings to prepare scholars to develop competitive NIDA Grants, and network with Program Officers and subject matter experts in the community. This program culminates with a mock peer review in which participants can observe how their applications could be perceived in a real NIH study section. This program is ideal for postdocs and early-stage faculty planning to submit a NIDA grant around or soon after the Fall 2023.
APPLICATION DEADLINE:  January 13, 2023 
Please see the NIDA Diversity Scholars Network (NDSN) program webpage for programmatic and application information. Contact NIDA_Training@nida.nih.gov for any questions.
NIDA Diversity Supplement Program
Professional and Career Development Program
Image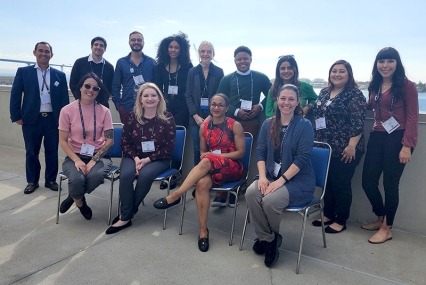 There are multiple Diversity Supplement Programs to consider. Grants supported under the NIH Helping End Addiction Long-term (HEAL) initiatives, grants supported under the Brain Research through Advancing Innovative Neurotechnologies (BRAIN) program, and the existing NIDA grant programs are all offering Diversity Supplements to provide support that will help launch the careers of underrepresented scientists in addiction research. HEAL awardees must apply to PA-21-071 through the NOSI, NOT-NS-20-107. BRAIN Initiative awardees must apply to PA-21-071 through the NOSI, NOT-NS-22-012.
The NIDA Diversity Supplement Program continues to accept applications to support post-baccalaureates, pre-doctoral students, post-doctorates, and early career investigator training. This program provides support for underrepresented scientists at these career stages to prepare for an independent career in addiction research. Please apply to the diversity supplement FOA, PA-21-071. PIs with HIV/AIDS-related grants are particularly encouraged to apply. Application Deadline for FY2023: May 9, 2023.
For more information on the NIDA Diversity Supplement Program please see the NIDA Diversity Supplement Program webpage, FAQs, and How to Apply.
NIDA Summer Research Internship Program
Undergraduate Research Opportunity
Image

Calling all undergraduates! The NIDA Summer Research Internship Program will soon be accepting applications. Spread the word about this undergraduate addiction research opportunity. The NIDA Summer Research Internship Program supports undergraduate students with a focus on increasing underrepresented scholars interested in substance use and addiction research.  Through this program, students aged 18 years and older are introduced to the field of substance use and addiction research by participating in research internships with NIDA funded scientists at universities across the United States.  Students work with leading scientists for eight weeks during the summer and receive a stipend.  The internship may be virtual or in-person, and could include laboratory experiments, data collection, data analysis, formal courses, participation in lab meetings, patient interviews, manuscript preparation, and more. In addition, interns will deliver  a formal presentation on their research project at the end of the internship. To apply and view program information, see the NIDA Summer Research Internship Program website. 
Applications will be accepted from January 1, 2023 – February 10, 2023.
BRAIN K99/R00 – Career Transition Award to Promote Diversity
NIDA is proud to offer the following Brain K99/R00 Early-Career Investigator Award.  This award provides up to 5 years of support consisting of two phases: 1-2 years of mentored support for highly promising, postdoctoral research scientists, followed by up to 3 years of independent support contingent on securing an independent research position. This program is designed to enhance workforce diversity and foster a strong cohort of new, highly skilled, and well trained, NIH-supported, independent investigators from diverse backgrounds (including nationally underrepresented groups) working in research areas supported by the BRAIN Initiative.  For more information, please visit BRAIN Program Funding Announcements.
2023 NIDA International Forum Abstract Submission Now Open
Image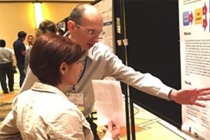 Join the National Institute on Drug Abuse (NIDA) International Program for the 2023 NIDA International Forum, which will be held virtually June 8–9, 2023. Submit poster abstract and apply for a travel award to attend the forum by January 8th, 2023.
The Forum research symposium, poster session, and network-building activities focus on the range and quality of drug use and addiction research conducted around the world. Participants meet talented colleagues and learn about drug use and addiction research and policy issues in other countries, as well as the NIDA-supported fellowships and other programs that can support international collaborations. There is no fee to attend the NIDA International Forum.
New NIH Funding Opportunity for Excellence in DEIA Mentorship!
Image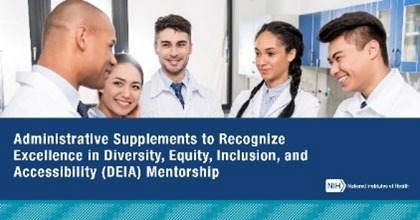 NIH is inviting applications to support awards for scientists doing outstanding mentorship to enhance DEIA in the biomedical sciences. The Administrative Supplements to Recognize Excellence in Diversity, Equity, Inclusion, and Accessibility (DEIA) Mentorship will enable investigators who dedicate time and energy to mentorship and significantly contribute to DEIA to further their research and mentoring activities.
As much as $18 million will be available through this fiscal year 2023, contingent upon NIH appropriations. Applications for funding are due by February 17, 2023.
Interested in applying? Visit the Chief Officer for Scientific Workforce Diversity office website for details regarding, eligibility, the application, and more.
Did You Know?  
Notice of Special Interest (NOSI): Chemoproteomic Approaches for Discovery of Targets and Therapeutics to Treat Substance Use Disorders 
(NOT-DA-24-005)
Investigating the Effects of Addictive Substances on Brain Developmental Trajectories Using Innovative Scalable Methods for Quantification of Cell Identity, Lineage and Connectivity (R01 - Clinical Trial Not Allowed) 
(RFA-DA-23-036) 
Application Receipt Date(s): February 02, 2023
Pathway to Independence Award in Tobacco Regulatory Research (K99/R00 - Independent Clinical Trial Not Allowed) 
(RFA-OD-22-025) 
Application Receipt Date(s): Multiple dates, see announcement.