Details
to
Satellite Channel 3
Contact
Redonna Chandler, Ph.D.
NIDA
Meeting Summary
Image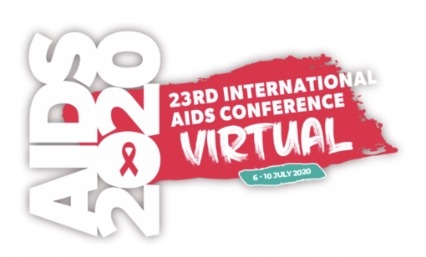 The NIDA AIDS Research Program was honored to participate in the groundbreaking 23rd conference of the International AIDS Society (IAS), one of the premiere venues for stakeholders around the world to collaborate and discuss the latest research and practices around the study of HIV/AIDS. This year's IAS conference was reorganized as a virtual meeting in response to the ongoing global pandemic. The online conference, titled AIDS 2020: Virtual, was held July 6-10 and included 24-hour access to the latest developments in HIV/AIDS research and updates on how the study of HIV/AIDS informs our approach to the COVID-19 pandemic.

As part of AIDS 2020 Virtual, the NIDA AIDS Research Program organized a satellite session, Time for Action: Ensuring Access to HIV Prevention, Treatment, and Care Services for People Who Use Drugs, to discuss the critical need to address substance abuse as part of an overall approach toward HIV elimination. Key public health experts and leaders contributed presentations covering topics including barriers and opportunities to increasing services uptake; approaches for such potential solutions behavioral/public health integration, program/policy implementation, emergency services delivery modes such as telehealth and engaging indigenous social networks; challenges and opportunities in international and domestic settings; and the evolution of the opioid epidemic in the United States and implications for HIV prevention and care.
The complete Time for Action session and individual presentations are publicly available on the AIDS 2020: Virtual session portal.
The multidisciplinary panel of experts was moderated by Brian Mustanski, PhD, of the Northwestern University Feinberg School of Medicine, who introduced the session's theme of improving interventions to address the co-occurring crises of HIV/AIDS, substance abuse, and institutional discrimination. Session presentations included:
Following the presentations, Dr. Mustanski facilitated an engaging Q&A discussion among the panelists to delve further into these critical issues around effective implementation and care.
Additional Information
This NIDA facilitated session will identify barriers and opportunities to increase service uptake, and will debate approaches for potential solutions including behavioral/public health integration, and program/policy implementation. Includes emergent service delivery modes such as telehealth and engaging indigenous social networks in both international and domestic settings.