Image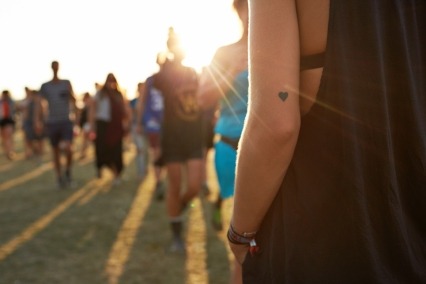 What:
In a new Commentary in the New England Journal of Medicine, leaders at the National Institutes of Health and U.S. Food and Drug Administration highlight the urgent need to address current gaps in the research, development, and implementation of fentanyl test strips and other rapid drug-detecting tools that could help prevent overdose deaths. These tools have the potential to save lives and to serve as an important part of harm reduction toolkits but often remain inaccessible because of gaps in research and various other barriers, including state or legal prohibitions. This call to action encourages new collaborations among researchers and agencies to ensure the effectiveness of fentanyl test strips and promote the development of additional drug-checking technologies. It also encourages the reduction of barriers that inhibit use of these technologies where not prohibited by law.
In 2021, more than 60,000 people in the U.S. ages 15 to 54 died from opioid-involved overdose – more than COVID-19 fatalities for this age group – and many of these deaths were driven by the extremely potent opioid fentanyl, which is difficult to detect unaided. Illicit fentanyl is being mixed with other drugs like heroin, cocaine, methamphetamine, xylazine and in counterfeit pills, leaving many people unaware of the specific substances they are consuming. Expanding access to innovative, inexpensive, and easy-to-use drug-checking technologies where not prohibited by law may be able to play a pivotal role to help keep people safe, whether at home or in public.
Fentanyl test strips are among the most well-known and easily distributable drug-checking tools to date, yet few studies have evaluated their performance and impact on public health. In general, the FDA does not regulate test products when intended solely for use to detect substances or adulterants in illicit drugs. It is critical for researchers and developers of these drug-detecting-products to evaluate their accuracy to assure quality and performance in each instance of use. Research is also needed to determine whether other drug checking strategies are feasible and effective in community and clinical settings and to develop techniques for detecting other emerging substances. Models for implementing drug checking strategies should ensure that they are deployed in an equitable and culturally appropriate way, tailored to unique community needs where not prohibited by law.
NIH welcomes research proposals on fentanyl test strips and other drug checking and screening tools. The FDA has provided premarket clearance for laboratory-based tests to detect fentanyl in urine and hair and welcomes the opportunity to work with manufacturers on point-of-care devices intended for testing human specimens. This would be particularly valuable in clinical settings to help monitor critical trends and outcomes and aid in clinical evaluations of substance use.
For more information on substance and mental health treatment programs in your area, call the free and confidential National Helpline 1-800-662-HELP (4357) or visit www.FindTreatment.gov.
Article:
ND Volkow, et al. Testing for Fentanyl — Urgent Need for Practice-Relevant and Public Health Research. New England Journal of Medicine. DOI: 10.1056/NEJMp2302857 (2023)
Who:
Nora D. Volkow, M.D., director, National Institutes on Drug Abuse
Lawrence A. Tabak, D.D.S., Ph.D., NIH Acting Director
###
About the National Institute on Drug Abuse (NIDA): NIDA is a component of the National Institutes of Health, U.S. Department of Health and Human Services. NIDA supports most of the world's research on the health aspects of drug use and addiction. The Institute carries out a large variety of programs to inform policy, improve practice, and advance addiction science. For more information about NIDA and its programs, visit www.nida.nih.gov.
About the National Institutes of Health (NIH): NIH, the nation's medical research agency, includes 27 Institutes and Centers and is a component of the U.S. Department of Health and Human Services. NIH is the primary federal agency conducting and supporting basic, clinical, and translational medical research, and is investigating the causes, treatments, and cures for both common and rare diseases. For more information about NIH and its programs, visit www.nih.gov.
About substance use disorders: Substance use disorders are chronic, treatable conditions from which people can recover. In 2021, over 46 million people in the United States had at least one substance use disorder. Substance use disorders are defined in part by continued use of substances despite negative consequences. They are also relapsing conditions, in which periods of abstinence (not using substances) can be followed by a return to use. Stigma can make individuals with substance use disorders less likely to seek treatment. Using preferred language can help accurately report on substance use and addiction. View NIDA's online guide.
NIH...Turning Discovery Into Health®