Highlights
Image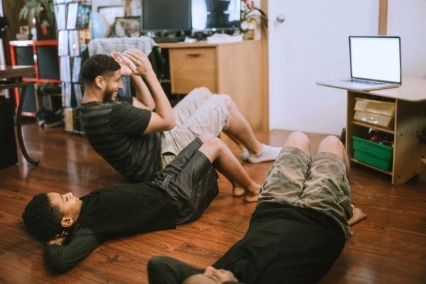 Anabolic-androgenic steroids are the best-studied class of appearance and performance enhancing drugs (APEDs). APEDs are used to improve appearance by building muscle mass or to enhance athletic performance.
Although anabolic steroids and other APEDs may directly and indirectly have effects on a person's mood, they do not typically produce a euphoric high. However, people who use these substances may develop a substance use disorder, defined as continued use despite adverse consequences.
Anabolic steroids can cause severe, long-lasting, and in some cases, irreversible damage. They can lead to early heart attacks, strokes, liver tumors, kidney failure, and psychiatric problems. In addition, stopping steroid use can cause depression, often leading to resumption of use.
Find More Resources on Anabolic Steroids and Other Appearance and Performance Enhancing Drugs
Kanayama G, Pope HG. History and epidemiology of anabolic androgens in athletes and non-athletes. Mol Cell Endocrinol. March 2017. doi:10.1016/j.mce.2017.02.039
Rashid H, Ormerod S, Day E. Anabolic androgenic steroids: what the psychiatrist needs to know. Adv Psychiatr Treat. 2007;13(3):203-211.
Lipsett MB, Korenman SG. Androgen Metabolism. JAMA. 1964;190(8):757-762. doi:10.1001/jama.1964.03070210063011
Shahidi NT. A review of the chemistry, biological action, and clinical applications of anabolic-androgenic steroids. Clin Ther. 2001;23(9):1355-1390.
Testosterone Information. https://www.fda.gov/drugs/drugsafety/
postmarketdrugsafetyinformationforpatientsandproviders/ucm161874.htm. Published March 3, 2015. Accessed May 26, 2017.
Rao PK, Boulet SL, Mehta A, et al. Trends in Testosterone Replacement Therapy Use from 2003 to 2013 among Reproductive-Age Men in the United States. J Urol. 2017;197(4):1121-1126. doi:10.1016/j.juro.2016.10.063.
Brennan R, Wells JSG, Van Hout MC. The injecting use of image and performance-enhancing drugs (IPED) in the general population: a systematic review. Health Soc Care Community. January 2016. doi:10.1111/hsc.12326.
Hildebrandt T, Langenbucher JW, Carr SJ, Sanjuan P. Modeling population heterogeneity in appearance- and performance-enhancing drug (APED) use: applications of mixture modeling in 400 regular APED users. J Abnorm Psychol. 2007;116(4):717-733. doi:10.1037/0021-843X.116.4.71.
Gennaro MC, Abrigo C. Caffeine and theobromine in coffee, tea and cola-beverages. Fresenius J Anal Chem. 1992;343(6):523-525.
Ephedra. NCCIH. https://nccih.nih.gov/health/ephedra. Published November 9, 2011. Accessed November 6, 2017.
Office of Dietary Supplements. Ephedra. https://ods.od.nih.gov/Health_Information/Ephedra.aspx. Published n.d. Accessed December 13, 2017.
American Thyroid Association. Thyroid and Weight FAQ. June 2012. http://www.thyroid.org/thyroid-and-weight/. Accessed November 6, 2017.
108th Congress FS. Regulation of Dietary Supplements: Hearing Before the Committee on Commerce, Science and Transportation.; 2003. https://www.gpo.gov/fdsys/pkg/CHRG-108shrg20196/pdf/CHRG-108shrg20196.pdf. Accessed February 7, 2018.
108th Congress. Anabolic Steroid Control Act of 2004. Vol S.2195.; 2004. https://www.congress.gov/bill/108th-congress/senate-bill/2195/all-info. Accessed April 28, 2017.
Freeman ER, Bloom DA, McGuire EJ. A brief history of testosterone. J Urol. 2001;165(2):371-373. doi:10.1097/00005392-200102000-00004.
Altschule MD, Tillotson KJ. The use of testosterone in the treatment of depressions. N Engl J Med. 1948;239(27):1036-1038. doi:10.1056/NEJM194812302392704.
Wade N. Anabolic Steroids: Doctors Denounce Them, but Athletes Aren't Listening. Science. 1972;176(4042):1399-1403. doi:10.1126/science.176.4042.1399.
Buckley WE, Yesalis CE, Friedl KE, Anderson WA, Streit AL, Wright JE. Estimated prevalence of anabolic steroid use among male high school seniors. JAMA. 1988;260(23):3441-3445.
Pope HG, Kouri EM, Hudson JI. Effects of supraphysiologic doses of testosterone on mood and aggression in normal men: a randomized controlled trial. Arch Gen Psychiatry. 2000;57(2):133-140; discussion 155-156.
Significant Dates in U.S. Food and Drug Law History. 2014. https://wayback.archive-it.org/7993/20170406045722/https://www.fda.gov/AboutFDA/WhatWeDo/History/Milestones/ucm128305.htm. Accessed June 4, 2016.
A Dangerous and Illegal Way to Seek Athletic Dominance and Better Appearance - A Guide for Understanding the Dangers of Anabolic Steroids. March 2004. https://www.deadiversion.usdoj.gov/pubs/brochures/steroids/public/. Accessed April 25, 2017.
Kanayama G, Boynes M, Hudson JI, Field AE, Pope HG. Anabolic steroid abuse among teenage girls: an illusory problem? Drug Alcohol Depend. 2007;88(2-3):156-162. doi:10.1016/j.drugalcdep.2006.10.013.
Pope HG, Kanayama G, Athey A, Ryan E, Hudson JI, Baggish A. The lifetime prevalence of anabolic-androgenic steroid use and dependence in Americans: current best estimates. Am J Addict Am Acad Psychiatr Alcohol Addict. 2014;23(4):371-377. doi:10.1111/j.1521-0391.2013.12118.x.
Irving LM, Wall M, Neumark-Sztainer D, Story M. Steroid use among adolescents: findings from Project EAT. J Adolesc Health Off Publ Soc Adolesc Med. 2002;30(4):243-252.
Pope HG, Khalsa JH, Bhasin S. Body Image Disorders and Abuse of Anabolic-Androgenic Steroids Among Men. JAMA. 2017;317(1):23-24. doi:10.1001/jama.2016.17441.
Ip EJ, Barnett MJ, Tenerowicz MJ, Perry PJ. The Anabolic 500 survey: characteristics of male users versus nonusers of anabolic-androgenic steroids for strength training. Pharmacotherapy. 2011;31(8):757-766. doi:10.1592/phco.31.8.757.
Gruber AJ, Pope HG. Compulsive weight lifting and anabolic drug abuse among women rape victims. Compr Psychiatry. 1999;40(4):273-277.
Wright S, Grogan S, Hunter G. Motivations for Anabolic Steroid use Among Bodybuilders. J Health Psychol. 2000;5(4):566-571. doi:10.1177/135910530000500413.
American Academy of Pediatrics. Adolescents and anabolic steroids: a subject review. American Academy of Pediatrics. Committee on Sports Medicine and Fitness. Pediatrics. 1997;99(6):904-908.
Bahrke MS, Wright JE, Strauss RH, Catlin DH. Psychological moods and subjectively perceived behavioral and somatic changes accompanying anabolic-androgenic steroid use. Am J Sports Med. 1992;20(6):717-724.
Beiner JM, Jokl P, Cholewicki J, Panjabi MM. The effect of anabolic steroids and corticosteroids on healing of muscle contusion injury. Am J Sports Med. 1999;27(1):2-9.
Ferry A, Noirez P, Page CL, Salah IB, Daegelen D, Rieu M. Effects of anabolic/androgenic steroids on regenerating skeletal muscles in the rat. Acta Physiol Scand. 1999;166(2):105-110. doi:10.1046/j.1365-201x.1999.00549.x.
Ferry A, Vignaud A, Noirez P, Bertucci W. Respective effects of anabolic/androgenic steroids and physical exercise on isometric contractile properties of regenerating skeletal muscles in the rat. Arch Physiol Biochem. 2000;108(3):257-261. doi:10.1076/1381345520000710831ZFT257.
Eklöf A-C, Thurelius A-M, Garle M, Rane A, Sjöqvist F. The anti-doping hot-line, a means to capture the abuse of doping agents in the Swedish society and a new service function in clinical pharmacology. Eur J Clin Pharmacol. 2003;59(8-9):571-577. doi:10.1007/s00228-003-0633-z.
Medline Plus. Testosterone Topical. June 2016. https://www.nlm.nih.gov/medlineplus/druginfo/meds/a605020.html#why.
Trenton AJ, Currier GW. Behavioural manifestations of anabolic steroid use. CNS Drugs. 2005;19(7):571-595.
Evans NA. Gym and tonic: a profile of 100 male steroid users. Br J Sports Med. 1997;31(1):54-58.
Wilson JD. Androgen abuse by athletes. Endocr Rev. 1988;9(2):181-199. doi:10.1210/edrv-9-2-181.
Frati P, Busardò FP, Cipolloni L, Dominicis ED, Fineschi V. Anabolic Androgenic Steroid (AAS) related deaths: autoptic, histopathological and toxicological findings. Curr Neuropharmacol. 2015;13(1):146-159. doi:10.2174/1570159X13666141210225414.
Bronson FH, Matherne CM. Exposure to anabolic-androgenic steroids shortens life span of male mice. Med Sci Sports Exerc. 1997;29(5):615-619.
Urhausen A, Albers T, Kindermann W. Are the cardiac effects of anabolic steroid abuse in strength athletes reversible? Heart Br Card Soc. 2004;90(5):496-501.
Kaskutas LA. Alcoholics anonymous effectiveness: faith meets science. J Addict Dis. 2009;28(2):145-157. doi:10.1080/10550880902772464.
Vanberg P, Atar D. Androgenic anabolic steroid abuse and the cardiovascular system. Handb Exp Pharmacol. 2010;(195):411-457. doi:10.1007/978-3-540-79088-4_18.
Baggish AL, Weiner RB, Kanayama G, et al. Cardiovascular Toxicity of Illicit Anabolic-Androgenic Steroid Use. Circulation. 2017;135(21):1991-2002. doi:10.1161/CIRCULATIONAHA.116.026945.
El Scheich T, Weber A-A, Klee D, Schweiger D, Mayatepek E, Karenfort M. Adolescent ischemic stroke associated with anabolic steroid and cannabis abuse. J Pediatr Endocrinol Metab JPEM. 2013;26(1-2):161-165. doi:10.1515/jpem-2012-0057.
Santamarina RD, Besocke AG, Romano LM, Ioli PL, Gonorazky SE. Ischemic stroke related to anabolic abuse. Clin Neuropharmacol. 2008;31(2):80-85. doi:10.1097/WNF.0b013e3180ed4485.
Palatini P, Giada F, Garavelli G, et al. Cardiovascular effects of anabolic steroids in weight-trained subjects. J Clin Pharmacol. 1996;36(12):1132-1140.
Bhasin S, Woodhouse L, Casaburi R, et al. Testosterone dose-response relationships in healthy young men. Am J Physiol Endocrinol Metab. 2001;281(6):E1172-1181.
Linton MF, Yancey PG, Davies SS, Jerome WG (Jay), Linton EF, Vickers KC. The Role of Lipids and Lipoproteins in Atherosclerosis. In: De Groot LJ, Chrousos G, Dungan K, et al., eds. Endotext. South Dartmouth (MA): MDText.com, Inc.; 2000. https://www.ncbi.nlm.nih.gov/books/NBK343489/. Accessed April 21, 2017.
Robles-Diaz M, Gonzalez-Jimenez A, Medina-Caliz I, et al. Distinct phenotype of hepatotoxicity associated with illicit use of anabolic androgenic steroids. Aliment Pharmacol Ther. 2015;41(1):116-125. doi:10.1111/apt.13023.
Schwingel PA, Cotrim HP, Santos CR dos, et al. Recreational Anabolic-Androgenic Steroid Use Associated With Liver Injuries Among Brazilian Young Men. Subst Use Misuse. 2015;50(11):1490-1498. doi:10.3109/10826084.2015.1018550.
Kosaka A, Takahashi H, Yajima Y, et al. Hepatocellular carcinoma associated with anabolic steroid therapy: report of a case and review of the Japanese literature. J Gastroenterol. 1996;31(3):450-454.
Socas L, Zumbado M, Pérez-Luzardo O, et al. Hepatocellular adenomas associated with anabolic androgenic steroid abuse in bodybuilders: a report of two cases and a review of the literature. Br J Sports Med. 2005;39(5):e27. doi:10.1136/bjsm.2004.013599.
Wakabayashi T, Onda H, Tada T, Iijima M, Itoh Y. High incidence of peliosis hepatis in autopsy cases of aplastic anemia with special reference to anabolic steroid therapy. Acta Pathol Jpn. 1984;34(5):1079-1086.
Hansma P, Diaz FJ, Njiwaji C. Fatal Liver Cyst Rupture Due to Anabolic Steroid Use: A Case Presentation. Am J Forensic Med Pathol. 2016;37(1):21-22. doi:10.1097/PAF.0000000000000218.
Bonetti A, Tirelli F, Catapano A, et al. Side effects of anabolic androgenic steroids abuse. Int J Sports Med. 2008;29(8):679-687. doi:10.1055/s-2007-965808.
Liu PY, Swerdloff RS, Christenson PD, Handelsman DJ, Wang C, Hormonal Male Contraception Summit Group. Rate, extent, and modifiers of spermatogenic recovery after hormonal male contraception: an integrated analysis. Lancet Lond Engl. 2006;367(9520):1412-1420. doi:10.1016/S0140-6736(06)68614-5.
Torres-Calleja J, González-Unzaga M, DeCelis-Carrillo R, Calzada-Sánchez L, Pedrón N. Effect of androgenic anabolic steroids on sperm quality and serum hormone levels in adult male bodybuilders. Life Sci. 2001;68(15):1769-1774.
Calzada L, Torres-Calleja J, Martinez JM, Pedrón N. Measurement of androgen and estrogen receptors in breast tissue from subjects with anabolic steroid-dependent gynecomastia. Life Sci. 2001;69(13):1465-1469.
Christou MA, Christou PA, Markozannes G, Tsatsoulis A, Mastorakos G, Tigas S. Effects of Anabolic Androgenic Steroids on the Reproductive System of Athletes and Recreational Users: A Systematic Review and Meta-Analysis. Sports Med Auckl NZ. March 2017. doi:10.1007/s40279-017-0709-z.
Schürmeyer T, Knuth UA, Belkien L, Nieschlag E. Reversible azoospermia induced by the anabolic steroid 19-nortestosterone. Lancet Lond Engl. 1984;1(8374):417-420.
Orlandi MA, Venegoni E, Pagani C. Gynecomastia in two young men with histories of prolonged use of anabolic androgenic steroids. J Ultrasound. 2010;13(2):46-48. doi:10.1016/j.jus.2010.07.006.
Chimento A, Sirianni R, Zolea F, et al. Nandrolone and stanozolol induce Leydig cell tumor proliferation through an estrogen-dependent mechanism involving IGF-I system. J Cell Physiol. 2012;227(5):2079-2088. doi:10.1002/jcp.22936.
Baker J. A report on alterations to the speaking and singing voices of four women following hormonal therapy with virilizing agents. J Voice Off J Voice Found. 1999;13(4):496-507.
Scott MJ, Scott AM. Effects of anabolic-androgenic steroids on the pilosebaceous unit. Cutis. 1992;50(2):113-116.
Nieschlag E, Vorona E. MECHANISMS IN ENDOCRINOLOGY: Medical consequences of doping with anabolic androgenic steroids: effects on reproductive functions. Eur J Endocrinol Eur Fed Endocr Soc. 2015;173(2):R47-58. doi:10.1530/EJE-15-0080.
Zemel BS, Katz SH. The contribution of adrenal and gonadal androgens to the growth in height of adolescent males. Am J Phys Anthropol. 1986;71(4):459-466. doi:10.1002/ajpa.1330710409.
Bierich JR. Effects and side effects of anabolic steroids in children. Acta Endocrinol Suppl (Copenh). 1961;39(Suppl 63):89-110.
Seynnes OR, Kamandulis S, Kairaitis R, et al. Effect of androgenic-anabolic steroids and heavy strength training on patellar tendon morphological and mechanical properties. J Appl Physiol Bethesda Md 1985. 2013;115(1):84-89. doi:10.1152/japplphysiol.01417.2012.
Kraus SL, Emmert S, Schön MP, Haenssle HA. The dark side of beauty: acne fulminans induced by anabolic steroids in a male bodybuilder. Arch Dermatol. 2012;148(10):1210-1212. doi:10.1001/archdermatol.2012.855.
Melnik B, Jansen T, Grabbe S. Abuse of anabolic-androgenic steroids and bodybuilding acne: an underestimated health problem. J Dtsch Dermatol Ges J Ger Soc Dermatol JDDG. 2007;5(2):110-117. doi:10.1111/j.1610-0387.2007.06176.x.
Voelcker V, Sticherling M, Bauerschmitz J. Severe ulcerated "bodybuilding acne" caused by anabolic steroid use and exacerbated by isotretinoin. Int Wound J. 2010;7(3):199-201. doi:10.1111/j.1742-481X.2010.00676.x.
Rich JD, Dickinson BP, Flanigan TP, Valone SE. Abscess related to anabolic-androgenic steroid injection. Med Sci Sports Exerc. 1999;31(2):207-209.
Cabb E, Baltar S, Powers DW, Mohan K, Martinez A, Pitts E. The Diagnosis and Manifestations of Liver Injury Secondary to Off-Label Androgenic Anabolic Steroid Use. Case Rep Gastroenterol. 2016;10(2):499-505. doi:10.1159/000448883.
Yoshida EM, Erb SR, Scudamore CH, Owen DA. Severe cholestasis and jaundice secondary to an esterified testosterone, a non-C17 alkylated anabolic steroid. J Clin Gastroenterol. 1994;18(3):268-270.
Ip EJ, Yadao MA, Shah BM, Lau B. Infectious disease, injection practices, and risky sexual behavior among anabolic steroid users. AIDS Care. 2016;28(3):294-299. doi:10.1080/09540121.2015.1090539.
Hughes TK, Fulep E, Juelich T, Smith EM, Stanton GJ. Modulation of immune responses by anabolic androgenic steroids. Int J Immunopharmacol. 1995;17(11):857-863.
Perry PJ, Kutscher EC, Lund BC, Yates WR, Holman TL, Demers L. Measures of aggression and mood changes in male weightlifters with and without androgenic anabolic steroid use. J Forensic Sci. 2003;48(3):646-651.
Lundholm L, Frisell T, Lichtenstein P, Långström N. Anabolic androgenic steroids and violent offending: confounding by polysubstance abuse among 10,365 general population men. Addict Abingdon Engl. 2015;110(1):100-108. doi:10.1111/add.12715.
Burnett KF, Kleiman ME. Psychological characteristics of adolescent steroid users. Adolescence. 1994;29(113):81-89.
Choi PY, Pope HG. Violence toward women and illicit androgenic-anabolic steroid use. Ann Clin Psychiatry Off J Am Acad Clin Psychiatr. 1994;6(1):21-25.
Daly RC, Su T-P, Schmidt PJ, Pagliaro M, Pickar D, Rubinow DR. Neuroendocrine and behavioral effects of high-dose anabolic steroid administration in male normal volunteers. Psychoneuroendocrinology. 2003;28(3):317-331.
Kouri EM, Lukas SE, Pope HG, Oliva PS. Increased aggressive responding in male volunteers following the administration of gradually increasing doses of testosterone cypionate. Drug Alcohol Depend. 1995;40(1):73-79.
Bahrke MS, Yesalis CE, Wright JE. Psychological and behavioural effects of endogenous testosterone and anabolic-androgenic steroids. An update. Sports Med Auckl NZ. 1996;22(6):367-390.
Tricker R, Casaburi R, Storer TW, et al. The effects of supraphysiological doses of testosterone on angry behavior in healthy eugonadal men--a clinical research center study. J Clin Endocrinol Metab. 1996;81(10):3754-3758. doi:10.1210/jcem.81.10.8855834.
Ip EJ, Lu DH, Barnett MJ, Tenerowicz MJ, Vo JC, Perry PJ. Psychological and physical impact of anabolic-androgenic steroid dependence. Pharmacotherapy. 2012;32(10):910-919. doi:10.1002/j.1875-9114.2012.01123.
Pope HG, Katz DL. Psychiatric and medical effects of anabolic-androgenic steroid use. A controlled study of 160 athletes. Arch Gen Psychiatry. 1994;51(5):375-382.
Kanayama G, Pope HG. Illicit use of androgens and other hormones: recent advances. Curr Opin Endocrinol Diabetes Obes. 2012;19(3):211-219. doi:10.1097/MED.0b013e3283524008.
Kanayama G, Cohane GH, Weiss RD, Pope HG. Past anabolic-androgenic steroid use among men admitted for substance abuse treatment: an underrecognized problem? J Clin Psychiatry. 2003;64(2):156-160.
Wines JD, Gruber AJ, Pope HG, Lukas SE. Nalbuphine hydrochloride dependence in anabolic steroid users. Am J Addict. 1999;8(2):161-164.
Arvary D, Pope HG. Anabolic-androgenic steroids as a gateway to opioid dependence. N Engl J Med. 2000;342(20):1532. doi:10.1056/NEJM200005183422018.
Keenan BS, Richards GE, Ponder SW, Dallas JS, Nagamani M, Smith ER. Androgen-stimulated pubertal growth: the effects of testosterone and dihydrotestosterone on growth hormone and insulin-like growth factor-I in the treatment of short stature and delayed puberty. J Clin Endocrinol Metab. 1993;76(4):996-1001. doi:10.1210/jcem.76.4.8473416.
Morris JA, Jordan CL, Breedlove SM. Sexual differentiation of the vertebrate nervous system. Nat Neurosci. 2004;7(10):1034-1039. doi:10.1038/nn1325.
Romeo RD, Richardson HN, Sisk CL. Puberty and the maturation of the male brain and sexual behavior: recasting a behavioral potential. Neurosci Biobehav Rev. 2002;26(3):381-391.
Schulz KM, Molenda-Figueira HA, Sisk CL. Back to the future: The organizational-activational hypothesis adapted to puberty and adolescence. Horm Behav. 2009;55(5):597-604. doi:10.1016/j.yhbeh.2009.03.010.
Zehr JL, Nichols LR, Schulz KM, Sisk CL. Adolescent development of neuron structure in dentate gyrus granule cells of male Syrian hamsters. Dev Neurobiol. 2008;68(14):1517-1526. doi:10.1002/dneu.20675.
Cunningham RL, Claiborne BJ, McGinnis MY. Pubertal exposure to anabolic androgenic steroids increases spine densities on neurons in the limbic system of male rats. Neuroscience. 2007;150(3):609-615. doi:10.1016/j.neuroscience.2007.09.038.
Hildebrandt T, Langenbucher JW, Flores A, Harty S, Berlin HA, Berlin H. The influence of age of onset and acute anabolic steroid exposure on cognitive performance, impulsivity, and aggression in men. Psychol Addict Behav J Soc Psychol Addict Behav. 2014;28(4):1096-1104. doi:10.1037/a0036482.
Olivares EL, Silveira ALB, Fonseca FV, et al. Administration of an anabolic steroid during the adolescent phase changes the behavior, cardiac autonomic balance and fluid intake in male adult rats. Physiol Behav. 2014;126:15-24. doi:10.1016/j.physbeh.2013.12.006.
Grimes JM, Melloni RH. Prolonged alterations in the serotonin neural system following the cessation of adolescent anabolic-androgenic steroid exposure in hamsters (Mesocricetus auratus). Behav Neurosci. 2006;120(6):1242-1251. doi:10.1037/0735-7044.120.6.1242.
Ricci LA, Rasakham K, Grimes JM, Melloni RH. Serotonin-1A receptor activity and expression modulate adolescent anabolic/androgenic steroid-induced aggression in hamsters. Pharmacol Biochem Behav. 2006;85(1):1-11. doi:10.1016/j.pbb.2006.06.022.
Menard CS, Harlan RE. Up-regulation of androgen receptor immunoreactivity in the rat brain by androgenic-anabolic steroids. Brain Res. 1993;622(1-2):226-236.
Matsumoto T, Sakari M, Okada M, et al. The androgen receptor in health and disease. Annu Rev Physiol. 2013;75:201-224. doi:10.1146/annurev-physiol-030212-183656.
Vicencio JM, Estrada M, Galvis D, et al. Anabolic androgenic steroids and intracellular calcium signaling: a mini review on mechanisms and physiological implications. Mini Rev Med Chem. 2011;11(5):390-398.
Yang P, Jones BL, Henderson LP. Mechanisms of anabolic androgenic steroid modulation of alpha(1)beta(3)gamma(2L) GABA(A) receptors. Neuropharmacology. 2002;43(4):619-633.
Yang P, Jones BL, Henderson LP. Role of the alpha subunit in the modulation of GABA(A) receptors by anabolic androgenic steroids. Neuropharmacology. 2005;49(3):300-316. doi:10.1016/j.neuropharm.2005.03.017.
Kindlundh AM, Lindblom J, Bergström L, Wikberg JE, Nyberg F. The anabolic-androgenic steroid nandrolone decanoate affects the density of dopamine receptors in the male rat brain. Eur J Neurosci. 2001;13(2):291-296.
Thiblin I, Finn A, Ross SB, Stenfors C. Increased dopaminergic and 5-hydroxytryptaminergic activities in male rat brain following long-term treatment with anabolic androgenic steroids. Br J Pharmacol. 1999;126(6):1301-1306. doi:10.1038/sj.bjp.0702412.
Zotti M, Tucci P, Colaianna M, et al. Chronic nandrolone administration induces dysfunction of the reward pathway in rats. Steroids. 2014;79:7-13.
Kanayama G, Brower KJ, Wood RI, Hudson JI, Pope HG. Issues for DSM-V: clarifying the diagnostic criteria for anabolic-androgenic steroid dependence. Am J Psychiatry. 2009;166(6):642-645. doi:10.1176/appi.ajp.2009.08111699.
Brower KJ, Blow FC, Young JP, Hill EM. Symptoms and correlates of anabolic-androgenic steroid dependence. Br J Addict. 1991;86(6):759-768.
Malone DA, Dimeff RJ, Lombardo JA, Sample RH. Psychiatric effects and psychoactive substance use in anabolic-androgenic steroid users. Clin J Sport Med Off J Can Acad Sport Med. 1995;5(1):25-31.
2015 Anti-Doping Rule Violations (ADRVs) Report.; 2017. https://www.wada-ama.org/sites/default/files/resources/files/2015_adrvs_report_web_release_0.pdf.
Compliance Monitoring. https://www.wada-ama.org/en/what-we-do/compliance-monitoring/compliance-monitoring-program. Published 2017. Accessed May 18, 2017.
Geyer H, Schänzer W, Thevis M. Anabolic agents: recent strategies for their detection and protection from inadvertent doping. Br J Sports Med. 2014;48(10):820-826. doi:10.1136/bjsports-2014-093526.
Catlin DH, Sekera MH, Ahrens BD, Starcevic B, Chang Y-C, Hatton CK. Tetrahydrogestrinone: discovery, synthesis, and detection in urine. Rapid Commun Mass Spectrom RCM. 2004;18(12):1245-1049. doi:10.1002/rcm.1495.
Catlin DH, Ahrens BD, Kucherova Y. Detection of norbolethone, an anabolic steroid never marketed, in athletes' urine. Rapid Commun Mass Spectrom RCM. 2002;16(13):1273-1275. doi:10.1002/rcm.722.
Sekera MH, Ahrens BD, Chang Y-C, Starcevic B, Georgakopoulos C, Catlin DH. Another designer steroid: discovery, synthesis, and detection of "madol" in urine. Rapid Commun Mass Spectrom RCM. 2005;19(6):781-784. doi:10.1002/rcm.1858.
Mareck U, Geyer H, Opfermann G, Thevis M, Schänzer W. Factors influencing the steroid profile in doping control analysis. J Mass Spectrom JMS. 2008;43(7):877-891. doi:10.1002/jms.1457.
Yonamine M, Garcia PR, de Moraes Moreau RL. Non-intentional doping in sports. Sports Med Auckl NZ. 2004;34(11):697-704.
Jung J, Hermanns-Clausen M, Weinmann W. Anorectic sibutramine detected in a Chinese herbal drug for weight loss. Forensic Sci Int. 2006;161(2-3):221-222. doi:10.1016/j.forsciint.2006.02.052.
Parr MK, Koehler K, Geyer H, Guddat S, Schänzer W. Clenbuterol marketed as dietary supplement. Biomed Chromatogr BMC. 2008;22(3):298-300. doi:10.1002/bmc.928.
Geyer H, Braun H, Burke LM, Stear SJ, Castell LM. A-Z of nutritional supplements: dietary supplements, sports nutrition foods and ergogenic aids for health and performance--Part 22. Br J Sports Med. 2011;45(9):752-754. doi:10.1136/bjsports-2011-090180.
De Cock KJ, Delbeke FT, Van Eenoo P, Desmet N, Roels K, De Backer P. Detection and determination of anabolic steroids in nutritional supplements. J Pharm Biomed Anal. 2001;25(5-6):843-852.
Tainted Products Marketed as Dietary Supplements. https://www.accessdata.fda.gov/scripts/sda/sdNavigation.cfm?sd=tainted_supplements_cder. Accessed January 9, 2018.
World Anti-Doping Code. 2009. https://www.wada-ama.org/sites/default/files/resources/files/wada_anti-doping_code_2009_en_0.pdf. Accessed May 23, 2017.
Elliot D, Goldberg L. Intervention and prevention of steroid use in adolescents. Am J Sports Med. 1996;24(6 Suppl):S46-47.
Goldberg L, Bents R, Bosworth E, Trevisan L, Elliot DL. Anabolic steroid education and adolescents: do scare tactics work? Pediatrics. 1991;87(3):283-286.
Middleman AB, Faulkner AH, Woods ER, Emans SJ, DuRant RH. High-risk behaviors among high school students in Massachusetts who use anabolic steroids. Pediatrics. 1995;96(2 Pt 1):268-272.
Goldberg L, MacKinnon DP, Elliot DL, Moe EL, Clarke G, Cheong J. The adolescents training and learning to avoid steroids program: preventing drug use and promoting health behaviors. Arch Pediatr Adolesc Med. 2000;154(4):332-338.
Elliot DL, Goldberg L, Moe EL, Defrancesco CA, Durham MB, Hix-Small H. Preventing substance use and disordered eating: initial outcomes of the ATHENA (athletes targeting healthy exercise and nutrition alternatives) program. Arch Pediatr Adolesc Med. 2004;158(11):1043-1049. doi:10.1001/archpedi.158.11.1043.
Elliot DL, Goldberg L, Moe EL, et al. Long-term Outcomes of the ATHENA (Athletes Targeting Healthy Exercise & Nutrition Alternatives) Program for Female High School Athletes. J Alcohol Drug Educ. 2008;52(2):73-92.
Pope HG, Kanayama G, Ionescu-Pioggia M, Hudson JI. Anabolic steroid users' attitudes towards physicians. Addict Abingdon Engl. 2004;99(9):1189-1194. doi:10.1111/j.1360-0443.2004.00781.x.
Brennan BP, Kanayama G, Pope HG. Performance-enhancing drugs on the web: a growing public-health issue. Am J Addict Am Acad Psychiatr Alcohol Addict. 2013;22(2):158-161. doi:10.1111/j.1521-0391.2013.00311.x.
Kanayama G, Brower KJ, Wood RI, Hudson JI, Pope HG. Treatment of anabolic-androgenic steroid dependence: Emerging evidence and its implications. Drug Alcohol Depend. 2010;109(1-3):6-13. doi:10.1016/j.drugalcdep.2010.01.011