Highlights
Image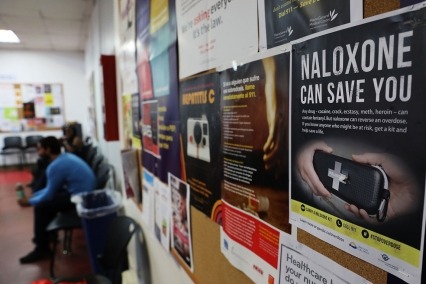 Fatal drug overdoses are now one of the leading causes of death in the United States, and using drugs alone increases a person's risk for overdose. Overdose prevention centers—also referred to as supervised consumption rooms or safe injection sites—are one of several harm reduction strategies to address the complex drug overdose crisis. At overdose prevention centers, people use illicit substances obtained elsewhere in a controlled setting. Staff at such centers are trained to detect and respond to drug overdoses and may connect people to health and support services, including substance use and mental health treatment.1
Overdose prevention centers have operated for years in countries outside the United States. Evidence from more than 20 years of overdose prevention center operations in other countries indicate that no one has died of a drug overdose while at an overdose prevention center.2,3,4 However, it is unclear whether such facilities reduce overdose death rates overall. Additional research finds that these facilities are associated with reduced public drug use5 and lower demand on local healthcare and emergency response services6,7 without an increase of crime.8 Studies also suggest that overdose prevention centers are associated with increased access to substance use disorder treatment.4 
NIDA supports research into the health and community impacts of overdose prevention centers in the United States, including their effect on local overdose rates and other harms associated with substance use. NIDA does not fund overdose prevention center operations.
Find More Resources on Overdose Prevention Centers
Read a Congressional report on Overdose Prevention Centers compiled by NIDA and the National Institutes of Health in collaboration with the Centers for Disease Control and Prevention and the U.S. Department of Health and Human Services (HHS).
Find more information on the HHS Overdose Prevention Strategy.