Program Updates
NIDA Summer Research Internship Program
Undergraduate Research Opportunity
Image

Calling all undergraduates! The NIDA Summer Research Internship Program is accepting applications until February 10th. Be sure to submit your application on time. The NIDA Summer Research Internship Program supports undergraduate students with a focus on increasing underrepresented scholars interested in substance use and addiction research.  Through this program, students aged 18 years and older are introduced to the field of substance use and addiction research by participating in research internships with NIDA funded scientists at universities across the United States.  Students work with leading scientists for eight weeks during the summer and receive a stipend. The internship may be virtual or in-person, and could include laboratory experiments, data collection, data analysis, formal courses, participation in lab meetings, patient interviews, manuscript preparation, and more. In addition, interns will deliver a formal presentation on their research project at the end of the internship. To apply and view program information, see the NIDA Summer Research Internship Program website. 
Applications will be accepted from January 1, 2023 – February 10, 2023.
Image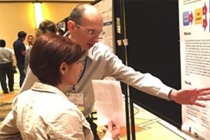 Online NIDA International Forum Abstract Submission and Travel Award Requests –
DEADLINE: February 20, 2023
Present your international drug use and addiction research during the virtual 2023 NIDA International Forum.
The Forum research symposium, poster session, and network-building activities focus on the range and quality of drug use and addiction research conducted around the world. Participants meet talented colleagues and learn about drug use and addiction research and policy issues in other countries, as well as the NIDA-supported fellowships and other programs that can support international collaborations. There is no fee to attend the NIDA International Forum.
2023 Forum Abstract Submission Schedule
Deadline for abstract submission and travel award applications: February 20, 2023
Abstract selection and travel award notifications: April 7, 2023
The NIDA International Forum has separate registration and abstract submission processes from the Annual College on Problems of Drug Dependence (CPDD) meeting.
Best International Research Poster Contest
The CPDD International Committee is holding the Best International Research Poster Contest at this year's virtual Forum. The author of the winning poster will receive accommodations for three nights (room only) at the conference hotel for the 2024 or 2025 CPDD and NIDA International Forum meetings.
Poster presenters are eligible for the contest if:
The entrant is a citizen of a low- or middle-income country as defined by the World Bank (this information is submitted with the abstracts).
The research was conducted in their home country or another low- or middle-income country.
The participant attends the 2023 NIDA International Forum
For more information, contact ip@nida.nih.gov.
NIDA Diversity Supplement Program
Image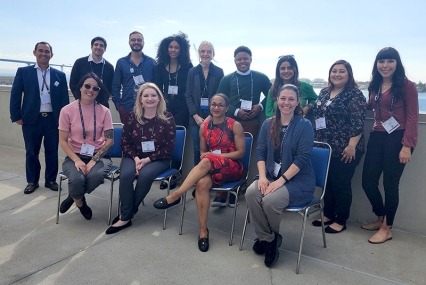 Diversity supplements are administrative supplements sponsored by the National Institutes of Health (NIH) that are intended to improve the diversity of the research workforce. There are multiple Diversity Supplement Programs available. Grants supported under the NIH Helping End Addiction Long-term (HEAL) initiatives, Brain Research through Advancing Innovative Neurotechnologies (BRAIN) program, in addition to many other NIDA grant programs are eligible. HEAL awardees must apply to PA-21-071 through the NOSI, NOT-NS-20-107. BRAIN Initiative awardees must apply to PA-21-071 through the NOSI, NOT-NS-22-012. Other NIDA investigators may apply through PA-21-071.
The NIDA Diversity Supplement Program continues to accept applications to support post-baccalaureates, pre-doctoral, post-doctoral, and early career investigators. This program supports underrepresented scientists to prepare them for an independent career in addiction research. PIs with HIV/AIDS-related grants are particularly encouraged to apply. Application Deadline for fiscal year 2023: May 9, 2023.
For more information on the NIDA Diversity Supplement Program, please see the NIDA Diversity Supplement Program webpage, FAQs, and How to Apply.
Image
BRAIN K99/R00 – Career Transition Award to Promote Diversity
NIDA is proud to offer the following Brain K99/R00 Early-Career Investigator Award.  This award provides up to 5 years of support consisting of two phases: 1-2 years of mentored support for highly promising, postdoctoral research scientists, followed by up to 3 years of independent support contingent on securing an independent research position. This program is designed to enhance workforce diversity and foster a strong cohort of new, highly skilled, and well trained, NIH-supported, independent investigators from diverse backgrounds (including nationally underrepresented groups) working in research areas supported by the BRAIN Initiative.  For more information, please visit BRAIN Program Funding Announcements.
---
What's New at NIDA 
ORTDD is Looking for a Health Scientist Administrator
ORTDD is recruiting an entry level Health Scientist Administrator to join our team to help with our programs to address health disparities, workforce diversity, and research training.  We are looking for someone with a passion for health disparities and the knowledge of substance use and addiction field.  Our office works with undergraduate and graduate students, post-baccalaureates, post-doctoral fellows, and early-stage investigators from underrepresented backgrounds to assist in launching their independent research careers through various programs, outreach, education, and other research training initiatives.  For more information, please email Dr. Aria Crump at aria.crump@nih.gov
Congratulations to NIDA Career Development (K) Awardees in Fiscal Year 2022!
We would like to congratulate the awardees of NIDA Career Development (K) awards in Fiscal Year 2022! The goal of these programs is to bring candidates to the point where they can conduct their research independently and are competitive for major grant support. See below for a full list of Fiscal Year 2022 NIDA K award recipients from NIH RePORTER.
NIDA Career Development (K) New and Competing Renewal Awardees
---
Career Development Spotlight: Nico Matthew Valencia
Image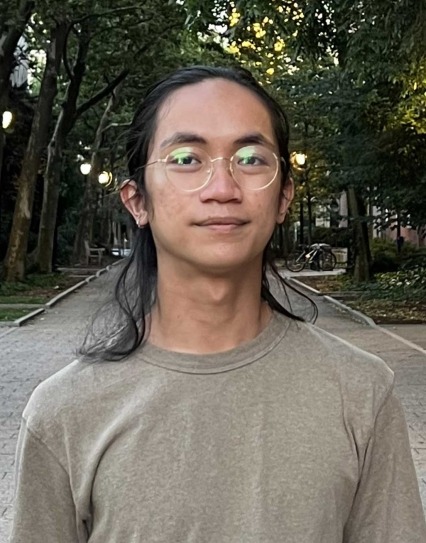 Nico Matthew Valencia was one of our interns for the 2022 NIDA Summer Research Internship Program.  At the time of the internship, he was a sophomore at the University of Guam majoring in Biology: Bio-Medical Track and Chemistry.  He's the first student to apply from Guam.  As with many of our applicants he has had firsthand knowledge with family members who were addicted to drugs.  His goal is to get a masters in neuroscience and pursue a PhD in a topic relevant to his interests.  Sadly, no research in substance use disorders is being conducted in Guam.  Maybe he'll bring knowledge of addiction science to the people of Guam.  Read below to hear how Nico's internship was.
What made you decide to sign up for the 2022 summer program? Research opportunities at my university are primarily based around ecology and those related to substance use disorders that are sociology based are sparse with the last one being done in 2018. Substance use disorders are something suffered everywhere. The problems that Guam has with substance use disorders tend to be non-unique if not primarily based on the necessity of care reaching those afflicted. In a sense, my opportunities were quite narrow. Considering these things, I applied to this program to see the different perspectives one can take with helping to resolve substance use disorders and their comorbidities.
What in the site description led you to wanting to pick Dr. Polimanti's lab? The reason I chose Dr. Polimanti's lab was because the site description made the work feel very approachable. There were some sites that I would have liked to apply to, but the requirements they gave were either beyond my skills or the investment to be with that lab for a lot longer after the SRIP was more than I could manage or was willing to invest when what I wanted to do was learn and network. I also chose things that I had coursework experience with, so Dr. Polimanti's approach with genetics felt understandable, and coupling that with the computational nature of it made me go into the internship with confidence.
What was your impression of Dr. Polimanti's lab and the work that was given to you? I have never worked in a dry lab and knew nothing of how they functioned, so sitting at my desk and running multiple data sets through programs felt difficult as there were always files to reformat or code to adjust. Admittedly, this was the only option as the speed of output in this field of research is very quick. Dr. Polimanti did allow me to choose what I could do in the lab, whether it be dry lab work or even wet lab work. Knowing nothing of this type of research, I chose to learn things that would allow me to recreate the work wherever and whenever I would like to so long as I had access to the data.

The highlight of my time was talking to everyone in their lab about their career progression. The lab was shared by multiple researchers, and they were able to share their experiences with me as well as show me the workplace environment of labs. Academia and industry that contributes to bettering public health has always been an elusive concept to me, so experiencing this all firsthand was eye opening. Hearing how everyone got to their positions which they enjoyed and were always actively working to better makes me feel calmer and more excited about entering research.
Did working in Dr. Polimanti's lab pique your interest in working in the substance use field? Dr. Polimanti's lab doesn't only produce research on substance use disorders, and the limited number of genetic datasets we have on substance disorders do not allow for much growth or varying perspectives. This admittedly hindered what I could do with solely substance use disorder analysis as by the middle of the summer I had already run the data sets through all the methods of analysis that I was taught. Because of this, he and Dr. Gita Pathak actively worked to teach me those same skills in consideration of multiple other psychiatric disorders. While I am still highly interested in substance use disorder research, I would say that his lab opened me to the larger world of complex trait genetic analysis. 
Overall, how was your summer program intern experience? My summer program experience was truly an amazing one. Thinking of science as a career I could sustain myself in while contributing to the work was never something I could imagine. Interests in substance use disorders tend to be quite niche and learning just how much it bleeds into other fields of psychiatric research is such an important thing to realize. I was able to see just how approachable research is to those who choose to step out of their comfort zone and, from my experiences, saw the near limitless career progression opportunities within computational biology.
---
New NIH Funding Opportunity for Excellence in DEIA Mentorship!
Image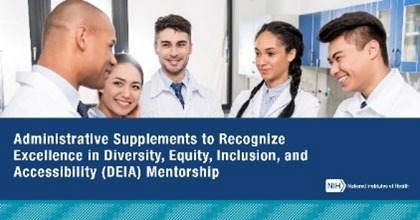 NIH is inviting applications to support awards for scientists doing outstanding mentorship to enhance DEIA in the biomedical sciences. The Administrative Supplements to Recognize Excellence in Diversity, Equity, Inclusion, and Accessibility (DEIA) Mentorship will enable investigators who dedicate time and energy to mentorship and significantly contribute to DEIA to further their research and mentoring activities.
As much as $18 million will be available through this fiscal year 2023, contingent upon NIH appropriations. Applications for funding are due by February 17, 2023.
Interested in applying? Visit the Chief Officer for Scientific Workforce Diversity office website for details regarding, eligibility, the application, and more.
---
Did You Know?
Center Grants (e.g. P50 and P30) often support training and pilot studies that can help launch new science careers!
NIDA Research Center of Excellence Grant Program (P50 Clinical Trial Optional) PAR-22-133
This Funding Opportunity Announcement (FOA) is to provide support for research Centers that (1) conduct substance use and addiction research in any area of NIDA's mission, including the intersection of substance use/addiction and HIV, (2) foster outstanding innovative science, (3) are multidisciplinary, thematically integrated, synergistic, and (4) serve as national resource(s) to provide educational and outreach activities to relevant research communities, educational organizations, the general public, and policy makers.
For more grant information please visit the NIDA Grants & Funding website.
---
Are you subscribed to the NIDA ORTDD mailing list? 
We invite you to review available NIDA subscription options to ensure you are receiving the most relevant content for your specific needs (such as funding announcements, meetings & events, and more!). To sign up for other topics, along with this bimonthly newsletter, please visit: National Institute on Drug Abuse (govdelivery.com)