In the last newsletter, we announced the formation of a new program at NIDA and it's now time for a more formal introduction to The NIDA Office of Research Training, Diversity, and Disparities (ORTDD).  The work and mission of this office isn't necessarily new to NIDA, but rather it's an organizational union between NIDA's Office of Research Training and NIDA's Office of Diversity and Health Disparities.  The ORTDD is committed to providing research training opportunities across the early-career pipeline to ensure that a cutting-edge diverse research workforce is available and prepared to advance substance use and addiction science.
Within the ORTDD, there are two offices:  The Office of Research Training and Career Development, and The Office of Diversity and Health Disparities. The Office of Research Training and Career Development provides research training workshops and funding opportunities to promising scientists across the career pipeline to meet the Nation's need for substance use and addiction research. NIDA's research training portfolio includes research in basic, clinical, and translational sciences. The Office of Diversity and Health Disparities supports a vigorous health disparities research program across the NIDA research divisions and offers programs to help undergraduate and graduate students, postdoctoral fellows, and early-stage investigators from underrepresented backgrounds launch their independent research careers. NIDA aims to enhance the representation of underrepresented scientists in the biomedical research workforce through outreach, educational, and research training initiatives and funding opportunities.  Combing these offices into one joint office will provide for increase collaborations and better use of resources and training across NIDA and the extramural research community.  Please see the new NIDA ORTDD website for more information.
In addition, we would like to introduce you to the ORTDD Director, Dr. Wilson Compton also the NIDA Deputy Director, and Dr. Albert Avila, Deputy Director of the ORTDD and Director of the Office of Diversity and Health Disparities.  Feel free to reach out to them should you have any questions about the new office.

Did You Know?
NIH has reissued many of its Fellowship (F) and Career Development (K) parent announcements to incorporate new, required Forms F usage. The reissued parent announcements include:
Program/Policy Updates
Funding Opportunities
For a full list of training, fellowship, career development, and research education funding opportunities, including parent announcements, please see the NIH Research Training and Career Development webpage.
Predoctoral Training
Postdoctoral Training
Coming Soon
Career Development
Research Education
Other Opportunities
Image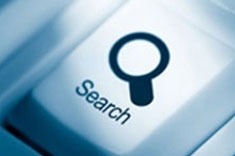 Upcoming Events
Please visit nida.nih.gov/international/meetings to find information on scientific meetings, which have relevance to substance use/substance use disorder research. Please note, many upcoming meetings and events may be canceled or postponed due to the COVID-19 public health emergency. We encourage you to check the respective meeting websites for updates on their official status.