What's New at NIDA
Congratulations to the NIDA Summer Research Internship Program students for completing their internships!
This year the NIDA Summer Research Internship Program received over 500 applications! A record high of 83 students were accepted into the program, the most ever to participate during a single summer. Despite this year's program going hybrid (some internships were in-person while others were virtual), it was a huge success.
This professional development program reaches undergraduate students and provides an opportunity for them to be exposed to substance use research in the biomedical, behavioral, clinical, and social sciences. This program seeks to attract students from diverse backgrounds and introduce them to substance use and addiction research in order to expand their professional opportunities in science and meet the Nation's workforce needs in biomedical research. For 8-weeks, the interns work in NIDA research labs across the United States under the mentorship of experienced NIDA scientists. The students work on a variety of projects focused on addiction research and end the internship with a presentation to their lab.
NIDA Summer Research Internship Program Project Showcase
On August 17th from 1:00 pm – 2:00 pm EST and August 19th from 3:00 pm – 4:00 pm EST, come and support this year's interns while they present on their internship experiences during the "NIDA Summer Research Internship Program Project Showcase" via zoom! You won't want to miss this event. All are welcome to listen, please spread the word!
The ORTDD had the pleasure of getting to know some of the summer interns, including Nicholas Correia, a recent graduate of Brown University where he studied Economics and Biology while on a pre-medical track.
Nick's Summer Research Experience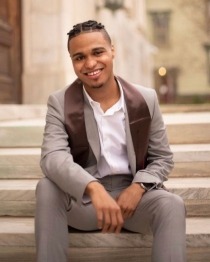 I was fortunate enough to be accepted into the NIDA Summer Research Internship Program and be placed into Dr. Sara Becker's lab at the Brown University School of Public Health. Having grown up in Dorchester, a low-income, underserved community, I witnessed the epicenter of the opioid epidemic in Boston and the dire effects that it was having on the people of my own neighborhood. At the time, the question that became ingrained in my 12-year-old mind was how we could live in a world that allowed people to endure this type of suffering and not provide resources to support them. These vignettes of the public health crisis in my own neighborhood are where my interest in substance abuse research emanates from. I am interested in exploring the best and most viable solutions to support those individuals with substance use disorder.
Being an intern in the lab of Dr. Sara Becker, one of the leading implementation scientists in the field, has allowed me to do just that. In working on her R01 Project MIMIC, I have been able to work with opioid treatment programs in the New England region and evaluate the best methods of implementing and sustaining contingency management. As someone who didn't have much prior experience in clinical research, I went into the internship feeling intimidated and daunted by the process, but Dr. Becker made me feel comfortable from the first time she welcomed me into the lab. She has been tremendously helpful not only in increasing my exposure to clinical research, but in my professional development as well. All the interactions that I have had with Dr. Becker have been centered around my goals and how we, together, can advance myself within the scientific community. She has challenged me to step out of my comfort zone and collaborate on publications and other academic products. Although much significance is placed on researching therapeutic interventions to opioid-use, Dr. Becker has taught me that implementation science is seminal in long-term uptake of these interventions, knowledge I will continue to carry with me into my future work.   She has given me consistent dedication and individualized attention to my interests—all qualities that make her a phenomenal mentor.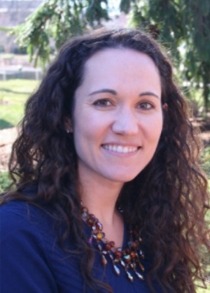 Through the NIDA summer program, I have been afforded the opportunity to be exposed and partake in many parts of a research study like coding qualitative interviews and collaborating on manuscripts. From engaging in dialogue with patients in follow-up interviews to assessing counselor sessions for fidelity and providing ongoing feedback, I have been able to build upon my communication skills, while also further developing my cultural competency as a researcher. Gaining this type of expertise will prove to be valuable in my professional career and work to enhance my application to MD programs in the future.
My participation in the NIDA program went above and beyond my expectations and has introduced me to the intriguing and innovative space of addiction research. I implore all future generations of NIDA interns to be open-minded and bring a willingness to learn each day of your internship. Show up fully confident and bring your own identity and background into your lab to help inform your research, especially those holding marginalized identities. Take up the space that we have been deprived of in the STEM field for far too long!
I am thrilled to continue my work with Dr. Becker this fall as a research assistant. After my two gap years, I hope to continue my education by applying to an MD program. My long-term goal is to be become a doctor and public health advocate for all, but particularly those that have been left behind by our health care system.
We are excited to also introduce Shaelyn Solenske, a rising senior at Penn State University. She completed her internship this summer at The University of Pittsburgh in the Torregrossa Lab under NIDA Principal Investigator, Dr. Mary Torregrossa.
Ms. Solenske is from Allentown, Pennsylvania and grew up playing and loving soccer. She is currently studying psychology and love the field of neuroscience specifically. She has also been working as a pharmacy technician for the past five years and that is where she gained an interest in addiction research and the science behind it all. She found herself wanting to know more about the medications that patients were taking and how it would affect their day to day lives.
Shae's Summer Research Experience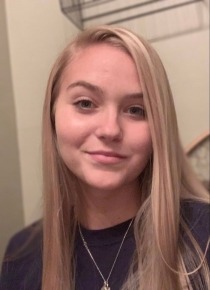 Looking at the work I did this summer under Dr. Torregrossa, I learned an immense amount of new information about not only the field of neuroscience, but also about what I want to pursue as a career. One of the general ideas I learned about was how to study and specifically look at memory reconsolidation and neurobehavioral changes in rodents when exposed to drugs of abuse. I also gained an understanding of the different tasks that the rodents were given. In particular, how these tasks can be used in a way in which the rodent identifies a correct object, and then is given a reward as a result.
I feel that it's important to also note some struggles I had along the way; one of which was that it was difficult for me to fully understand everything that was being looked at on a neuronal level. I realized that despite the knowledge I came into the lab with, there is always more that can be learned and understood. Thankfully, the lab team did an amazing job of making sure that I was able to form an understanding of what was being looked at and spoken about to the best of my ability. I am grateful that I was able to be hands on in the lab and get a true insight into the work that gets done every day.
This internship experience as a whole was one of the best of my life and I am extremely thankful that I got to experience it. I always knew that I wanted to conduct research; I was just never quite sure on what I wanted to study or how the process was fully conducted. Now, I have confidence that continuing on this career path of addiction research and science is something that I want to do, and I look forward to doing it. In regard to what is next for me, I have plans to graduate in May of 2022 and then continue on helping conduct research in Dr. Torregrossa's lab to gain even more research experience while I apply for PhD programs.
To conclude, I want to give some advice for those interested in this summer research program, or those just interested in STEM/addiction research as a whole. It can be difficult to feel like you fit in or are qualified enough for a program like this, especially as a woman in this field. It is so critical that you have confidence in yourself along with all of the time and effort you put in, to not just research, but studying and gaining all of the knowledge that you have during your time as a student as well. Please don't be afraid to ask questions; it shows that you are willing to learn and grow as a person and student and it shows that you truly care about what you are doing. Moreover, keep your mind open. There are so many amazing opportunities and experiences to be had in this amazing field of science and you will never know what you may be capable of doing if you don't take that leap of faith and be willing to listen and learn.
Summer Seminar Series
For the first time NIDA's Office of Diversity and Health Disparities (ODHD) led a NIDA Summer Research Internship Program Seminar Series for this year's interns. Over seven weeks, Drs. Evan Herrmann and Albert Avila coordinated seminars featuring NIDA Program Officers and other guest speakers covering a variety of research topics. Curious about what was presented? All of the seminars have been recorded and will be posted on the NIDA Summer Research Internship Program website.
The final seminar will take place on August 4th, 2021 from 3:00-4:00 PM and will include a Q&A panel discussion on career paths with NIDA Principal Investigator Dr. Micah Johnson, NIDA Program Officers Drs. Katrina Foster and Angela Holmes, Intramural Research Program (IRP) Postdoc Dr. Katherine Savell, and a past NIDA Summer Research Internship Program Intern who is now a Postbaccalaureate Fellow at the IRP, Mr. Lester Rodriguez Santos. We hope to see you there! (Zoom Link)
Funding Opportunities and Program Updates
The NIDA Diversity Scholars Travel Awards Program is now accepting applications!
These awards are intended to help defray the costs of attending national scientific conferences. Graduate students, postdoctoral fellows, and early-stage investigators are encouraged to apply! The purpose of the travel awards is to encourage networking, presenting of posters or oral talks, and career development opportunities. Please see the application below and contact Ms. Isabela Lopes or Dr. Albert Avila or with any questions.
Deadline to apply: Midnight EST on Monday August 30th, 2021
It's almost time for the 7th Annual NIDA-NIAAA Early Career Investigator Showcase!
The National Institute on Drug Abuse (NIDA) and the National Institute on Alcohol Abuse and Alcoholism (NIAAA) are presenting a symposium, Early Career Investigator Showcase (ECIS). This symposium will take place on Monday and Tuesday, November 1-2, 2021, during the Annual NIDA-NIAAA Frontiers in Addiction Research Mini-Convention. The ECIS symposium provides a forum for scientific presentations by premier young and junior investigators working in the fields of alcohol and substance use and addiction research.
NIDA and NIAAA are now soliciting applications to participate in the ECIS symposium. Applicants should be trainees or junior investigators who meet the definition of a NIH New Investigator/Early Stage Investigator (NI/ESI) of being within 10 years of completing a terminal research degree or medical residency.
To apply, please complete the application form below, include your Curriculum Vitae/Resume and list of publications, and send via email (to ECIS.Abstracts@seiservices.com) by Friday, September 10, 2021 5:00 PM (EDT).
The NIH Loan Repayment Program (LRP) Research in Emerging Areas Critical to Human Health (REACH) Program
The NIH Loan Repayment Program (LRP) is introducing a new program - LRP REACH (Research in Emerging Areas Critical to Human Health). The goal is to expand LRP eligibility to additional emerging areas specific to each Institute. NIDA will now accept applications for each of the following categories:
Forensic Pathologists and Medical Examiners working in the field of drug overdose
Addiction scientists working in drug development
Data Scientists/Computational Neuroscientists focusing on addiction
NIDA will continue to participate in the Clinical, Pediatric, and Health Disparities LRPs.
NIDA invites qualified health professionals who plan to engage in substance use disorder-related research at least 20 hours each week for at least two years, to apply for an LRP. These awards can repay up to $50,000 annually of a researcher's qualified educational debt in return for a commitment to engage in NIDA mission-relevant research at a domestic, nonprofit, or government entity. Research funding from NIH is not required to participate. LRP awards are based on an applicant's potential to build and sustain a research career.
LRP applications will be accepted from September 1 until November 18, 2021.
For eligibility questions please visit lrp.nih.gov or contact NIDA's LRP office at NIDA_LRP@nida.nih.gov.
Research Supplements to Promote Re-Entry and Re-integration into Health-Related Research Careers
The Re-Entry Supplement Program was recently renewed by NIH, and NIDA is now accepting applications. The goal of this program is to provide support for a mentored research training experience for individuals with high potential to re-enter or re-integrate into an active research career, after an interruption for family responsibilities or other qualifying circumstances. This program encourages re-entry and re-integration administrative supplement applications to existing NIH research grants to support full or part-time mentored research experiences by these individuals. The supplement grants are intended to provide these scientists an opportunity to update or extend their research skills and knowledge and prepare them to re-establish their careers in basic biomedical, behavioral, clinical, translational, or social science research. It is anticipated that by the completion of the supplement support period, the re-entry/re-integration scientist will be prepared to apply for a fellowship (F), career development (K) award, a research award (R), or other types of independent research support.
For additional information on NIDA's participation in the Re-Entry Supplement Program, contact Lindsey Friend at NIDA_Training@nih.gov.
The NIH Intramural Research Program is accepting applications for Tenure-Track Earl Stadtman Investigators!
The NIH Stadtman Investigators are prestigious tenure-track positions (assistant professor equivalent) within the NIH Intramural Research Program (IRP). The NIH Intramural Research Program is accepting applications from doctoral-level researchers in any field relevant to the NIH mission. Applicants must have an M.D., Ph.D., D.D.S./D.M.D., D.V.M., D.O., R.N./Ph.D., or equivalent doctoral degree and have an outstanding record of research accomplishments as evidenced by high quality publications in peer-reviewed journals. Appointees may be U.S. citizens, resident aliens, or non-resident aliens with, or eligible to obtain, a valid employment-authorization visa. Submit your application through the online application system between August 1 and September 30, 2021 (11:59 p.m. EDT). For more information and how to apply visit the IRP Program Positions at NIH webpage and the Stadtman Introduction webpage.
Career Development Spotlight: Dr. Yihong Zhao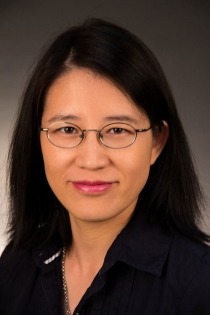 The NIDA ORTDD is excited to introduce Dr. Yihong Zhao to the research community. Dr. Zhao was a 2018 NIDA Diversity Scholars Network (NDSN) scholar and has had an interesting journey to becoming an independent investigator. The NDSN is a competitive, rigorous, and comprehensive program aimed at enhancing the funding success of underrepresented early-stage investigators conducting substance use and addiction research. We had the pleasure of interviewing Dr. Zhao, read about her journey below.
At what point in your life did you know you wanted to become a scientist? What drew you to the STEM field and particularly substance use/addiction research?
I wanted to be a scientist ever since I was an elementary student. My parents were both scientists, and they certainly had an influence in the choice of my career. Majoring in biostatistics is a natural choice for me. I enjoy very much the intellectual and emotional rewards that such a career provides. I started my career as a biostatistics faculty at Columbia University Medical Center. As a Biostatistician, I had opportunities to work with experts from many different fields including substance use/addiction. I became increasingly involved in substance use/addiction research due to the availability of open-access, large-scale substance use data (e.g., the Nathan Kline Institute - Rockland Sample (NKI-RS), the Human Connectome Project (HCP), the Adolescent Brain Cognitive Development (ABCD) Study, and the National Consortium on Alcohol and Neurodevelopment in Adolescence (NCANDA) data) and NIH's growing opportunities associated with data science in biomedical research.
Were there any events or individuals who inspired you throughout your professional journey?
Being selected as a NIDA Diversity Scholars Network fellow in 2018 was a life changing event. As a NIDA diversity scholar, I had an opportunity to participate in a grant application mock review session and received many insightful comments on my R01 draft application, leading to a much-improved version of R01 application which is now ranked at 1% in our recent submission. More importantly, through the NIDA Diversity Scholars Network, I started to build strong connections with leading experts in substance use/addiction research field. This is extremely important for people like me who had virtually no academic links to experts in addiction research field. 
I am blessed to be surrounded by many great people in biomedical fields. Of them, I would like to particularly thank my former mentor, Dr. F. Xavier Castellanos, at New York University Langone Medical Center who formally introduced me into discovery science in psychiatry research. I wouldn't be where I am today without his tremendous support. I would also like to thank my first mentor, Dr. Richard Sloan, at Columbia university who opened so many doors for me. Both Dr. Denise Hien at Center of Alcohol and Substance Use studies, Rutgers University and Dr. Marc Potenza at Yale University were instrumental to my current research. I appreciate all the time, support, and care they have shown towards me.
What advice would you give to Early-Stage Investigators (ESIs) and/or scholars at earlier career stages who working towards the goal of being independently funded?
Throughout my career, I have been struggling to get my project(s) funded by the NIH. If you are like me who entered a new research field, it is extremely important to first develop a solid track record demonstrating your qualification for the proposed project. Publishing papers in addiction research certainly helped establish my credibility as an addiction researcher. Of course, there are many other factors contributing to the success of an application. For example, you need to organize a right study team for the proposed project and identify a right study section for your proposal. In the past, I have been mainly focusing on submitting R01 applications as a sole PI. However, to keep research going, it is worth thinking about other possibilities (e.g., applications with multiple PI plans, R21/R03 mechanism, other funding agency). Believe in yourself, have faith in your ability, and keep submitting applications!   
What was the best and worst career advice you have received during your journey of becoming a scientist?
The best advice I received was from the NIDA Diversity Scholars Network mentoring meeting. In the closing remark of the mock review session, Dr. Albert Avila introduced the concept of "grit" and discussed about ways to develop the grit you need to achieve your dreams. I fully appreciate his advice.
When I grew up, my family always told me that it's better to be humble. This advice to some extent made a significant negative impact on my career development. I always had trouble in being humble without losing self-confidence and being modest without putting myself down.
What has been the most challenging obstacle you have had to face throughout your journey to becoming an addiction scientist and what have you done to push through?
One of my biggest obstacles to becoming a data scientist in addiction research is not having formal training in neuroscience and genetics. I am fully aware that domain knowledge plays an important role in the overall success of any data analysis project. I have been very fortunate to having opportunities of learning domain knowledge from several experts in neuroimaging, addiction research, and genetics fields. Investing time to learn/improve skills important to my research is probably the best investment I have ever made.
Is there anything else that you would like to share with the NIDA community about your inspiring journey?
As a data scientist, I am looking forward to making my unique contribution to addiction biology through quantitative research. I am deeply grateful for all the support from the NIH, the Leon Levy Neuroscience Foundation, and the Children and Screens Foundation, and mentorship I received during my journey to becoming an independent researcher. I am looking forward to learning more from and collaborating with NIDA researchers who are interested in using imaging genetic approaches to understand neurobiological mechanisms underlying substance use problems.
Did You Know?
On July 27th, 2021 NIAAA, NIBIB, NIDA, NIDCR, NIEHS, and NINDS hosted a webinar on putting together an application for the  Summer Research Education Experience Program (R25) PAR-21-168. The webinar discussed the requirements in the funding opportunity announcement and answered questions from the audience. If you happened to miss the webinar you are in luck! 
COVID-19 Updates
Extension of COVID Flexibilities for Instruction in the Responsible Conduct of Research
In conjunction with the declaration of the COVID public health emergency in early 2020, NIH announced that training in the responsible conduct of research could be completed online during the period of the public health emergency and that grant recipients need not seek prior approval to do so. Read more about this here: NOT-OD-21-152.
The COVID-19 pandemic is a rapidly evolving situation. Visit the Coronavirus Disease 2019 (COVID-19): Information for NIH Applicants and Recipients of NIH Funding webpage for the latest information and guidance about programs in place to help with NIH projects. This webpage provides information about proposal submission, award management, human subjects, clinical trials, animal welfare, peer review, and lists funding opportunities related specifically to COVID-19. We encourage you to check this webpage often for updates and don't hesitate to reach out to your Program Officer or our office if you have questions.
Are you subscribed to the NIDA ODHD listserv?
We encourage you to subscribe to the NIDA ODHD listserv. Please spread the word about this listserv! Emails from Dr. Albert Avila, Director of the Office of Diversity and Health Disparities (ODHD) are sent out to subscribers a few times a month containing announcements about training and career development.