2023 Application Deadline: January 13, 2023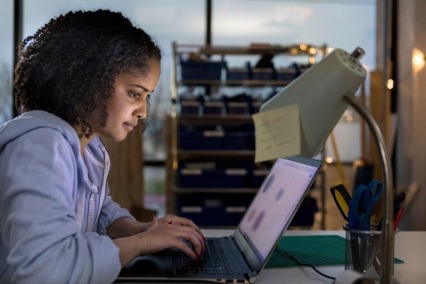 The NDSN is a competitive, rigorous, and comprehensive program aimed at enhancing the funding success of underrepresented early career investigators conducting substance use and addiction research. The NDSN program consists of three parts with an interim application development period to assist scholars in applying for and receiving NIH career development awards and research grants.
NDSN Program Framework
The Part I meeting focuses on the fundamentals of NIH grant applications and includes a thorough discussion of relevant NIH funding opportunities and grant mechanisms.
The Part II meeting focuses on the NIH review process, application strategies, as well as other professional development presentations. Scholars will be paired with an experienced addiction scientist (coach) and NIDA Program Officer to discuss their research proposal which will be used as the basis for their NDSN mock review grant application. Scholars have the option to maintain periodic contact with their coaches and POs following program to further develop and seek feedback on their draft NIH application.
The Part III meeting consists of a mock review study section, discussion with the review panel on common grant writing pitfalls and strategies, and additional presentations on application development and resubmission. All participants accepted to the program are required to participate in all three meetings.
The NDSN program will be entirely virtual however in the event that any parts of the program become in-person, NIDA will provide travel awards for selected scholars including round-trip airfare, two nights lodging, per diem, and ground transportation.
Eligibility Requirements:
Early career investigators, junior faculty, clinicians, and postdoctoral fellows (with a minimum of two full years of postdoc experience at the time of application)
Must have a Ph.D., M.D., Pharm. D., Psy.D., R.N./Ph.D., or equivalent doctoral degree
Applicants should be within 10 years of receipt of their terminal degree and not have been awarded an NIH R01 (or equivalent grant)
Minimum of two published first-authored peer reviewed papers within the last three years
Individuals from underrepresented backgrounds, individuals with disabilities, and individuals from disadvantaged backgrounds are encouraged to apply though all individuals are eligible to participate
Previous NDSN participants are not eligible to apply
Applicants should be positioned to submit an NIH Research Grant or Mentored Career Development Award application within a year of program participation
Priority will be given to those who have not yet participated in a career development program
Application Process:
For any questions about the application process please email NIDA_Training@nida.nih.gov.