The NIH Loan Repayment Programs (LRPs) are a set of programs established by Congress designed to recruit and retain highly qualified health professionals into biomedical or biobehavioral research careers. The escalating costs of advanced education and training in medicine and clinical specialties are forcing some scientists to abandon their research careers for higher-paying private industry or private practice careers. The LRPs counteract that financial pressure by repaying a portion of a researcher's qualified educational debt in return for a commitment to engage in NIH mission-relevant research.
New for fiscal year 2020, LRPs will pay up to $50,000 annually for qualifying applicants. Also new this year, NIDA will participate in the Loan Repayment Program (LRP) for Health Disparities Research (L60). NIDA will continue participating in the Clinical research (L30) and Pediatric Research (L40) LRP Programs. Application submission opens September 1, 2019 and closes November 15, 2019. More information on eligibility and application information can be found on the LRP Website or by contacting NIDA_LRP@nida.nih.gov.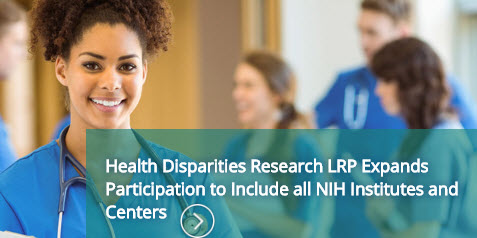 Did you know?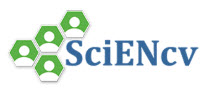 Biosketches are an important part of both competing applications and progress reports since they highlight your qualifications and accomplishments, educational and professional history, as well as set the context for new grant applications. The NIH Forms library provides instructions, blank format pages, and sample predoctoral/postdoctoral fellowship and non-fellowship biosketches (see here). The National Center for Biotechnology Information also supports a valuable tool called Science Experts Network Curriculum Vitae (SciENcv). This tool supports multiple research agencies to help you develop your biosketch and automatically format it according to NIH requirements.
Policy Updates
NIH is committed to supporting early-career investigators as they establish their research independence and build their scientific research programs. NIH developed the Early Stage Investigator (ESI) status policy to confer prioritized funding of meritorious applications submitted by PIs who are within 10 years of completing their terminal research degree or post-graduate clinical training, whichever date is later, and who have not previously competed successfully as PD/PI for a substantial NIH independent research award. (A list of NIH grants that a PD/PI can hold and still be considered an ESI can be found here.)
Some investigators may experience a lapse in their research or research training or will experience periods of less than full-time effort during the 10-year ESI period. To accommodate such lapses, the NIH will consider requests to extend the ESI period for reasons that can include family care responsibilities, medical concerns, disability, natural disasters, and active-duty military service.
Beginning on August 22, 2019 (NOT-OD-19-125) investigators will be able to request an extension to their ESI eligibility period through eRA Commons via an ESI Extension request button in the Education section of their Personal Profile. The system will provide text fields to provide a justification for the proposed extension, and the ability to upload PDFs of supporting documentation. Once submitted, the request will be reviewed by the ESI Extension Committee, and if approved, the new ESI end date will appear in the Education section of the eRA Personal Profile.
Funding Opportunities
Predoctoral Training
Postdoctoral Training
Career Development
Research Education
Upcoming Events