What's New at NIDA
Congratulations 2021 NIDA Diversity Scholars Network (NDSN) Program Scholars!
The NDSN program is a competitive, rigorous, and comprehensive program aimed at enhancing the funding success of underrepresented early-stage investigators conducting substance use and addiction research. The NDSN program consists of two separate meetings with an interim application development period to assist scholars in applying for and receiving NIH career development awards and research grants.  
Despite this year's 2021 NDSN program being virtual for the first time, all the key components were able to be implemented and the immediate outcomes were remarkable. The Part I meeting included a presentation from ORTDD's very own Drs. Albert Avila and Lindsey Friend on funding opportunities, grant writing strategies, and review. It also included a presentation from the Center for Scientific Review's Director of Office of Communications, Dr. Kristin Kramer, on the Early Career Reviewer program. The meeting concluded with a Q&A panel discussion with two past NDSN scholars: Drs. Micah Johnson and Dionna Williams.
Part II was a 2-day event. The mock review meeting took place on Day 1, which has consistently been the highlight of the NDSN program. Scholars had the opportunity to listen to their applications be reviewed and have conversations with the reviewers after the meeting. The mock review meeting mimics an actual NIH review meeting, which gives scholars an inside look into how applications are discussed in study sections.
The NDSN scholars will take the grant application they have been preparing throughout the program and submit it to NIH in the coming months. We wish them the best of luck! To learn more about the NDSN program, please contact Ms. Isabela Lopes or visit the NDSN webpage for more information. Applications for the 2022 program will be available starting December 1, 2021, and can be accessed through the NDSN webpage.
The NIDA/NIAAA/NIMH Diversity Supplement Professional Development Workshop
The NIDA/NIAAA/NIMH Diversity Supplement Professional Development Workshop took place on August 26-27 and brought together over 100 current diversity supplement recipients at the postbaccalaureate, pre-doctoral, postdoctoral, and early career investigator levels from the three Institutes. The scholars were able to showcase their research, hear from the three Institute's directors, connect with POs, and get resources to be successful at current and subsequent career stages.
Overall, participants really enjoyed the workshop and posted comments in the chat stating this was the "best virtual workshop that they have ever attended" and that "information provided by speakers and POs were very useful." The Gather Town platform was used for the poster session which allowed participants to create an avatar and feel like they were at a live poster session. We thank all the participants for attending and scholars for sharing their excellent work! To learn more about the NIDA Diversity Supplement Program and how to apply, please contact Dr. Angela Holmes or visit the NIDA Diversity Supplement Program webpage.
Program Updates
The NIH is hosting the 2021 NIH Virtual Seminar on Program Funding and Grants Administration on Monday, November 1 through Thursday, November 4 and registration is free! If you are an administrator, researcher, early-stage investigator, graduate student, or anyone new to working with the NIH grants process, then you won't want to miss this seminar! Participants will have the opportunity to interact with NIH program, grants management, review, and policy staff. It will also be a chance to engage and network with your peers, as well as meet one-on-one with NIH experts.
Learn more about the seminar and register.
Career Development Spotlights
Past Diversity Supplement Recipient: Sabrina Assoumou, Ph.D.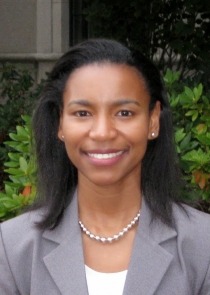 The NIDA ORTDD is thrilled to introduce Dr. Sabrina Assoumou, assistant professor of medicine at Boston University School of Medicine, who was recently awarded the Boston University Louis W. Sullivan Endowed Professorship.
Dr. Assoumou graduated magna cum laude from Williams College and obtained her medical degree from the University of Rochester School of Medicine and Dentistry. She then completed a combined internal medicine/pediatrics residency at Brown University and an Infectious Diseases Fellowship at Harvard University's Beth Israel Deaconess Medical Center where she was awarded the Finland Award for Research Excellence. She also earned a masters of public health at the Harvard T.H. Chan School of Public Health.
Dr. Assoumou was a recipient of a NIDA-funded diversity supplement entitled "Simulation Modeling to Develop HCV Guidelines for Young Injection Drug Users (NIDA 3R01DA031059-03S1)." The goal for the diversity supplement proposal was to refine preliminary findings on HCV-related care by focusing on outcomes in young adults. They used this information to populate their existing hepatitis C simulation model, the hepatitis C cost-effectiveness model, to develop guidance for HCV screening among youth. The research that she led as part of the diversity supplement revealed that universal rapid HCV testing among 15- to 30-year-olds may be cost effective when the prevalence of persons who inject drugs is greater than 0.59 percent. These findings were published in Clinical Infectious Diseases (Assoumou et al., Clin Infect Dis 2018).
In addition, Dr. Assoumou was invited to present her results at the National Academy of Sciences to the panel tasked with developing a National Strategy for the Elimination of Hepatitis B and C and at IDWeek, the premier scientific meeting by the Infectious Diseases Society of America. This research was also included in the HCV-related guidance by the Centers for Disease Control and Prevention and the American Association for the Study of Liver Diseases/Infectious Diseases Society of America.
Findings from the diversity supplement also served as preliminary data supporting Dr. Assoumou's funded NIDA K23 career development award, and were instrumental in securing an NIH Loan Repayment Program for Clinical Research. These grants in turn were key in providing protected research time that allowed Dr. Assoumou to develop as a clinician scientist, leading to her selection to receive the prestigious Louis W. Sullivan Endowed Professorship at Boston University School of Medicine. Dr. Assoumou was also a NIDA Learning for Early Careers in Addiction and Diversity (LEAD) scholar.
We are so proud of Dr. Assoumou's career journey and had the opportunity to ask her some questions in hopes to inspire our research community. See below for her thoughtful responses.
At what point in your life did you know you wanted to become a scientist? What drew you to the STEM field and particularly substance use/addiction research?
My love for science was solidified during my time at Williams College where I majored in biology. During a research opportunity I had a chance to work with a genetics professor. At the end of the project, she shared information about a summer opportunity at the NIH. I applied and spent the summer working on a research project at the NIH. This opportunity enhanced my interest in science and research. Was it not for this professor, I would never have known that this opportunity existed. This is why it is so key to have professors who are invested in opening doors and providing access to young scientists. It is, however, not until many years later during my medical training that I became interested in infectious complications of substance use such as HIV and hepatitis C. I was attracted to the field given opportunities to have a meaningful impact.
Were there any events or individuals who inspired you throughout your professional journey?
I participated in a NIDA-funded R35 called the LEAD program. The program provided a remarkable opportunity to network with peer as well as senior mentors. It was very inspiring to be surrounded by talented scientists and physician scientists of color. These men and women have continued to sustain me and remind me that I am not alone. They also continue to remind me that if we support each other we will be able to get there together.
What advice would you give to aspiring underrepresented minorities at the early-stage investigators and earlier career stages who are working towards the goal of being independently funded?
Here are a few pearls that I have learned along the way:
Find your passion and work on your craft so that people identify you as an expert in a particular area.
Perseverance is the name of the game. Use every set-back as an opportunity to learn and make improvements on your ideas or approaches.
Be sure to cultivate a relationship with peer and senior mentors as well as sponsors.
Expand your developmental network to include individuals outside of your circle and institution.
"Success begets success." Small grants could help you build some preliminary data as you aim for more substantial funding opportunities.
As a follow-up, what advice would you give to aspiring underrepresented minorities who want to be an addiction scientist but don't believe they have the support or resources to pursue it as a career?
If you believe that you don't have support within your current environment reach out to professional societies or other organizations to expand your developmental network to learn about available opportunities that would help you thrive.
What was the best and worst career advice you have received during your journey of becoming a scientist?
Best advice: "Believe in yourself and know what you are worth." "Don't let others define your worth."
Worst advice: "Wait for your turn."
What has been the most challenging obstacle you have had to face throughout your journey to becoming an addiction scientist and what have you done to push through?
Disappointments are inevitable in academic medicine. All grants or papers do not always get accepted on the first try; however, I have aimed to use all set-backs as a learning opportunity. I always make sure that I asked myself, "What is the teaching point of this situation" and, "What can I learn from this experience to help me write a better grant or a better paper." It is by using this approach that I have been able to continue to make progress in my career.
NIDA Summer Research Program: Celia Allred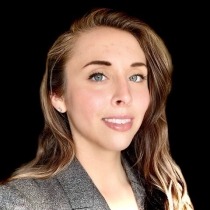 We are also thrilled to introduce Ms. Celia Allred, who participated in the 2021 NIDA Summer Research Internship Program. Allred received a B.S. in psychology from the University of Oregon. Her internship took place at the University of Texas Health Science Center at San Antonio (UTHSCSA) within their psychiatry department. Her work at UTHSCSA was primarily with the Substance Use on the Development of Impulse Control (SUI) team, working with a longitudinal study looking at the relationship between the development of impulse control and substance use in adolescents whose parents have a history of substance use disorder (SUD). Her role was to look at their data and develop a research question to be analyzed, interpreted, and presented to the department faculty. Her findings showed that the more stress that the subpopulation of adolescents experienced, the greater their odds of having an SUD. In addition, the more that they engaged in externalizing behavior, the greater their odds of having an SUD. Alternately, the higher these adolescents scored on a resilience measure, the lower their odds of having an SUD were.
We asked Ms. Allred to share some details about her summer research experience and this is what she said. "Dr. Tae Joon Moon was a wonderful mentor. He allowed me to work at a pace that was comfortable for me and met with me daily to discuss my progress on my research project. He made sure that I had access to the tools and guidance that I needed to successfully design, analyze, interpret, and present a research project within an 8-week period. I really appreciate how he allowed me to take the reins with my project while still making himself available when I got stuck or otherwise needed guidance. I feel the experience I gained from this type of interaction will really prepare me for graduate school. He even got me in touch with other faculty for the sole purpose of discussing my graduate school plans and is continuing to help me with my applications. I had such a positive experience doing research for UTHSCSA and working with Dr. Moon and the SUI team that I have no doubts about my decision to pursue my Ph.D. in clinical psychology. In the interim I am continuing my work with the SUI team as a volunteer researcher through the end of the year. I'll be helping them with a manuscript related to the research I did with them. I am also in the process of applying to clinical psychology programs around the country."
When asked what sparked her interest in addiction research, she replied, "My interest in addiction research was sparked by my mother's struggles with alcoholism. Her addiction had a profound effect on her life as well as the lives of my siblings and me. Furthermore, during my time in the Air Force, I saw my fellow airmen turn to substances to cope with the heavy demands which serving in the armed forces places on a person. Because of these experiences I have become deeply interested in understanding our society's relationship with substances, especially when that relationship develops into addiction."
Congratulations to Ms. Allred on completing her internship and continuing to work with the SUI team at UTHSCSA! To learn more about the NIDA Summer Research Internship Program please contact Ms. Julie Huffman or visit the NIDA Summer Research Internship Program webpage.
Did You Know?
Image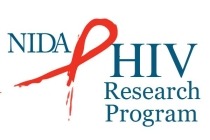 We are pleased to announce that NIDA is renaming the AIDS Research Program (ARP) to the NIDA HIV Research Program to better characterize our scientific investment at the intersection of HIV and substance use disorders. The name change aligns our HIV-related science with less stigmatizing language, and reflects more contemporary HIV research and management approaches and priorities.  When the ARP program began in 2004, science had only just begun fully implementing improved antiretroviral medications that have transformed HIV from a fatal disease into a manageable and livable condition. NIDA's HIV research portfolio continues to be the second largest at NIH (after the National Institute of Allergy and Infectious Diseases), and is committed to reducing the stigma that reduces access to care, and can harm mental health. While the name has changed, the mission continues. We will continue to support a wide range of studies, from the basic science of HIV pathogenesis and the immune response in the presence of addictive substances to research on new pre-exposure prophylaxis products among people who use drugs. You can read more about this name change in this blog from NIDA Director Nora D. Volkow. 
Stay Up to Date!
Interested in upcoming NIDA meetings and events? See our Meetings & Events page to see a full list of what's coming up.
COVID-19 Updates
The COVID-19 pandemic is a rapidly evolving situation. Visit the Coronavirus Disease 2019 (COVID-19): Information for NIH Applicants and Recipients of NIH Funding webpage for the latest information and guidance about programs in place to help with NIH projects. This webpage provides information about proposal submission, award management, human subjects, clinical trials, animal welfare, peer review, and lists funding opportunities related specifically to COVID-19. We encourage you to check this webpage often for updates and don't hesitate to reach out to your program officer or our office if you have questions.
Are you subscribed to the NIDA ODHD listserv?
We encourage you to subscribe to the NIDA ODHD listserv. Please spread the word about this listserv! Emails from Dr. Albert Avila, director of the ODHD, are sent out to subscribers a few times a month containing announcements about training and career development.