People with substance use disorder (SUD) are at increased risk for adverse effects of COVID-19; but getting vaccinated can prevent severe illness, hospitalizations, and death from this disease. However, people with SUD may face unique barriers to getting vaccinated. For example, it can be difficult for providers to contact and reach people who use drugs or may not have a usual place of medical care. Like many others, people with addiction may have vaccine hesitancy, often spurred by misinformation and distrust of the healthcare system. Past experiences of stigmatizing interactions with healthcare may contribute to these feelings and perceptions.
To bring you strategies to meet these challenges head on, we talked with three providers in California working to expand access to vaccination among people with SUD and in under-resourced communities. The Q&A below was compiled from these interviews.
Meet the Providers
Image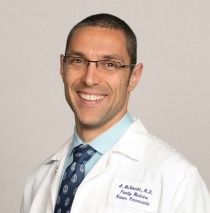 Alex McDonald, MD, CAQSM, FAAFP
Family and Sports Medicine Physician
Southern California Permanente Medical Group
Image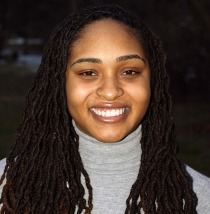 Jacinda Abdul-Mutakabbir, PharmD, MPH, AAHIVP
Critical Care and Infectious Diseases Pharmacist
Assistant Professor of Pharmacy Practice
Loma Linda University School of Pharmacy
Dr. Jacinda Abdul-Mutakabbir (Dr. JAM) has worked to expand vaccine access to minority and under-resourced communities, through working with faith leaders, setting up pop-up vaccine clinics, and developing "strike teams" to go door-to-door to share information about the vaccines and to offer vaccination.
Image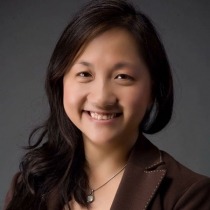 Kim Yu, MD, FAAFP
Regional Medical Director for Aledade, Inc.
President Elect for the Orange County Chapter of the California Academy of Family Physicians
Dr. Kim Yu has been working to expand access to COVID-19 vaccines by developing strategies to identify and reach out to those who have not been vaccinated, reduce barriers to access, and normalize the conversation about the vaccines with patients. 
Expanding Access to COVID-19 Vaccinations Among People with SUD—A Q & A With Providers
Q: How can I help improve access to vaccines for people with SUD?
Meet them where they're at. Reach people with SUD directly in their communities instead of expecting that they come to you. Visit homeless and other shelters and barber shops, or attend mutual aid meetings and support groups. Share information about the vaccines and offer it, if possible. Consider using paper forms to sign people up for the vaccine, which may help expand access to people who lack access to the internet, computers, or smart phones.
Dr. Jacinda Abdul-Mutakabbir shared that her organization has developed "strike teams" that go door-to-door in minority communities and homeless shelters to talk to people about the vaccine and to provide vaccinations.
Normalize vaccination. Discuss the vaccines with patients regularly. Share your story about getting vaccinated (and, with permission, stories of your staff, family, friends, and other patients) to let them know that you are confident in its safety and effectiveness.
Make vaccines readily available. Increasing how often the vaccine is provided at your practice can help expand access to care simply by being available at any time for patients to get vaccinated.
Partner with community-trusted sources. Connecting with community leaders can help get the word out, often in a way that resonates with the community. Sharing talking points grounded in science can help provide a solid foundation for conversations on this topic.
"We partnered with faith leaders to establish pop-up vaccine clinics in minority communities, providing access to and information about the vaccines. We also hosted faith summits to deliver and clarify information about COVID-19 vaccines in a culturally sensitive way. We talked about the burden of COVID-19, vaccine hesitancy, mutations of the virus, the pharmacology of the vaccines (eg, how they work and what they do), and the meaning of clinical studies." – Dr. Jacinda Abdul-Mutakabbir
Q: How can I address vaccine hesitancy among people with SUD?
Start from a place of caring. With consideration of the historical mistrust between people with SUD and the healthcare system, ask patients to share their stories to get to know them first. Once you establish a foundation of trust, ask them to talk about why they may be hesitant to get vaccinated, giving them space to discuss why they believe any misinformation they share.
Talk about the benefits of vaccination. Discuss how vaccination can allow people to maintain their health and the health of those around them and to return to normal activities from before the pandemic (eg, family gatherings, restaurants, weddings and parties, and feeling safe at work).
Be clear and transparent. Explain how SUD contributes to risk of severe illness from COVID-19. Be transparent about common side effects of the vaccine; it is important not to minimize them. When discussing the science behind the vaccines, use simple and clear language, and try to make the conversation enjoyable and/or relatable.
Clarify misconceptions, and address concerns. If a patient is concerned about the safety of the vaccine (e.g., it was created "too fast") or holds misconceptions about it (e.g., it contains a microchip tracker), ask them to explain why they think those things are true. Listen to their reply and ask them if you can share your understanding of the vaccine, how it works, how it was developed (e.g., no safety steps skipped), and its safety.
Focus on shared decision making. It is the patient's decision to get vaccinated, and using shared decision making processes can help you support them in their decision.
Myth Buster
Myth: The COVID-19 vaccine was created too quickly, and it's probably not safe.
Truth: "[The vaccines] have been in development since the original SARS-CoV outbreak in 2003, so the spike protein has been well studied. The last mile was able to be pushed through because the regulatory burdens were reduced, and all safety steps were done concurrently." – Dr. Alex McDonald
Q: What else can I do to help with vaccine uptake among people with SUD?
Get additional resources. Visit the Centers for Disease Control and Prevention (CDC) to read about common myths about the COVID-19 vaccines and to obtain accurate information and facts to help stop them from circulating. CDC also offers communications resources, including toolkits, graphics, factsheets, and other tools, to help you talk about and share information about the vaccines with patients in a positive, proactive, and productive way.
Consider conducting personal outreach to patients. Reach out to patients who have not received the COVID-19 vaccines (eg, via phone, email, and or text messaging) with information and about access to vaccination. Sharing information and messaging that encourages vaccination (eg, through patient portals, websites, social media, and with flyers and posters in practices) can also raise awareness and motivate patients to get vaccinated.
Bring in students. When it comes to going into communities to reach under-resourced populations, include young people and students, when possible. The innovative community health work that is being implemented to increase vaccine uptake can be applied and translated to improve health outcomes for other public health needs.
"Include students in these activities, because there are other diseases that impact minority groups and the work with COVID can translate to work in these fields. Students bring longevity to this effort; we just need to give them the tools to continue to create equity across healthcare." – Dr. Jacinda Abdul-Mutakabbir