Former NIDA Hubert H. Humphrey Drug Abuse Research Fellows report recent career successes: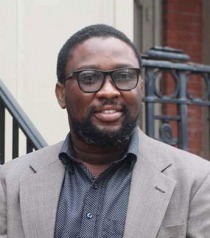 Capacity-Building Research Grant. The Sub-Saharan Africa Regional Partnership (SHARP) capacity-building pilot grant program has funded an application from 2020–2021 NIDA Humphrey Fellow Innocent Mwombeki, M.D. The 16-month study will identify barriers and facilitators to the implementation of PCL5 (a screening tool for post-traumatic stress disorder) among people with opioid use disorder attending methadone-assisted therapy for opioid abuse in Tanzania. Dr. Mwombeki is a psychiatrist and the head of research and training at Mirembe National Mental Health Hospital in Tanzania. He prepared the grant application working closely with his mentors from Virginia Commonwealth University, the University of North Carolina, and Tanzania.

Image

Dr. Zambelli Taveira during a visit to a Brazilian Indigenous community.

Brazilian Ministry of Health Promotion. 2017–2018 NIDA Humphrey Fellow Zaira Zambelli Taveira, D.D.S., was promoted to head of multilateral affairs in the International Health Affairs Office of the Brazilian Ministry of Health. In this new role, she works with the Minister of Health to promote, guide, and execute actions in line with foreign policy and international priorities. Previously, she was the Indigenous health care management coordinator for the Ministry of Health. Dr. Zambelli Taveira contributed to reducing the health disparities between Indigenous Peoples and the majority population by providing access to primary health care, delivering culturally appropriate health care, and respecting Indigenous groups' right to maintain traditional medicines and health practices. She said that fighting COVID-19 was the hardest task of her career. Over the last year, she has provided orientations to the Indigenous Health Districts, and monitored and evaluated the epidemiological situation of COVID-19 in Indigenous groups.In addition to her work with the Ministry of Health, Dr. Zambelli Taveira also participated in a webinar on promoting Indigenous health care by the Amazon Cooperation Treaty Organization and the Pan American Health Organization Subregional Program for South America. In addition, she contributed to the online publication, Indigenous Peoples and the fight against the COVID-19 pandemic: International experiences, the first of a series of reports on social policy.
COVID Vaccinations. 2020–2021 NIDA Humphrey Fellow Lucy Kiarie (Kenya) worked with the Virginia Department of Health to support COVID-19 vaccine delivery and disbursement in the Richmond and Henrico health districts. As part of her professional affiliation, Ms. Kiarie identified contextual factors affecting the needs of prioritized communities, tailored strategies to ensure these communities understand the COVID-19 vaccine benefits as well as where and how to get vaccinated, and developed a culturally responsive guide for community educators and outreach organizations.