The NIDA International Program has selected four postdoctoral researchers from Pakistan, Cameroon, Iran, and Poland to receive INVEST Drug Use and Addiction Research Fellowships:
Image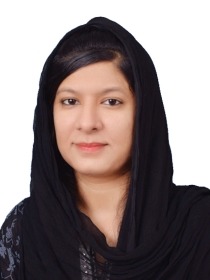 Rabia Hanif, Ph.D., (Pakistan) will spend her INVEST Fellowship in the laboratory of Caitlin Martin, M.D., M.P.H., at the Virginia Commonwealth University (VCU) School of Medicine. Dr. Hanif, a former Hubert H. Humphrey Fellow at VCU, currently heads the Department of Applied Psychology at Riphah International University in Islamabad. In addition to numerous other honors, she received a Community Leadership Award issued by the International Society of Substance Use Professionals in 2019. Dr. Hanif's research focuses on substance use and mental health challenges in Pakistani youth, particularly the female population. Research interests: Dr. Hanif plans to conduct a study of emerging trends of substance use and mental health problems in female university students in Islamabad and Rawalpindi, Pakistan, using a mixed-method approach. The fellowship in Dr. Martin's laboratory will help her develop the necessary skills to conduct qualitative research and apply a mixed-method research design. She also plans to expand her knowledge of advanced qualitative data analysis and of the use of social media applications such as TikTok to design and implement public health interventions.
Image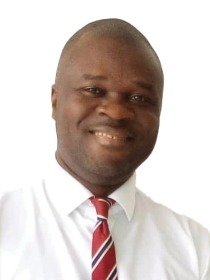 Vincent Brice Owona Ayissi, Ph.D., (Cameroon) will spend his INVEST Fellowship in the laboratory of Peter Kalivas, Ph.D., at the Medical University of South Carolina. Dr. Owona Ayissi is currently a senior lecturer of neurosciences and molecular biology in the Department of Biochemistry at the University of Yaounde, Cameroon, where he serves as the coordinator of the department's master's program in public health biotechnology, and supervises master's and Ph.D. students. Research Interests: Dr. Owona Ayissi's research investigates a key brain circuit connecting the nucleus accumbens core to the dorsolateral ventral pallidum, which is involved in cue-induced opioid seeking and relapse. During his INVEST Fellowship in Dr. Kalivas' laboratory, Dr. Owona Ayissi aims to gain skills in cutting-edge technologies that are useful for investigating these brain pathways but are currently not available in Cameroon. In addition to enhancing knowledge of the brain circuits contributing to opioid use disorder and relapse, this training will facilitate the transfer of such innovative technologies to laboratories in Cameroon.
Image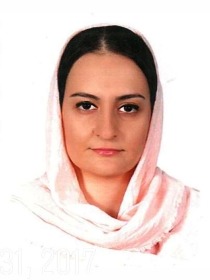 Tara Rezapour, Ph.D., (Iran) will work as an INVEST Fellow with Jasmin Vassileva, Ph.D., at Virginia Commonwealth University (VCU). Dr. Rezapour is currently an assistant professor in the Department of Cognitive Psychology at the Institute for Cognitive Science Studies (ICSS) in Tehran. Research Interests: Her research interest focuses on developing neuroscience-informed education programs to prevent substance use in youth and young adults. Together with Dr. Vassileva and others, Dr. Rezapour has developed a neuroscience-informed prevention intervention (NIPI) that uses psychoeducational and game-based brain training to enhance cognitive resilience against drug use. This intervention is being assessed in a pilot feasibility study at VCU. During her INVEST Fellowship, Dr. Rezapour plans to analyze the data collected in the pilot study to assess the feasibility of the approach; establish conditions for a larger, randomized controlled trial; start a preliminary evaluation of outcomes of the intervention; revise the NIPI content based on the feedback from the pilot study; and initiate the application for the randomized trial. This research will help develop and implement digital interventions for addiction prevention in adolescence in the United States and Iran.
Image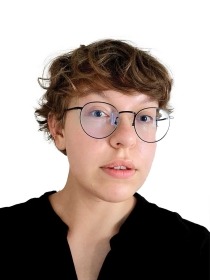 Agata Szlaga, Ph.D., (Poland) will work as an INVEST Fellow with Thomas Hnasko, Ph.D., at the University of California, San Diego. Dr. Szlaga recently completed their Ph.D. studies at the Institute of Zoology and Biomedical Research at Jagiellonian University in Krakow. Research Interests: Dr. Szlaga's thesis focused on electrophysiological and anatomical studies of interactions between various brain and signaling systems, including the interpeduncular nucleus (IPN), in the rat brain. With their fellowship, Dr. Szlaga will expand their studies into the opioid research field. The IPN expresses high levels of mu opioid receptors and likely contributes to the affective symptoms of opioid withdrawal, and Dr. Szlaga plans to investigate opioid-induced physiological changes in distinct types of IPN cells and their contribution to opioid withdrawal and relapse. The Fellowship in Dr. Hnasko's laboratory will allow Dr. Szlaga to apply their existing knowledge to new genetic mouse models as well as to learn new techniques to assess various aspects of IPN function and thus formulate and test more complex hypotheses on the functions of opioid signaling.