Image


Data repository for drug addiction and HIV research

 
What is NAHDAP?
The National Addiction & HIV Data Archive Program (NAHDAP) is a NIDA-funded data archive program that acquires, preserves, and disseminates data relevant to drug addiction and HIV research. By preserving and making available an easily accessible library of electronic data on drug addiction and HIV infection in the United States, NAHDAP offers scholars the opportunity to conduct analysis of existing data on major issues of social and behavioral sciences and public policy. NAHDAP also offers consulting services for researchers, including but not limited to, budgeting data deposition cost for the data management and sharing plan, guiding data preparation, and providing letters of support for grant applications.
Since its launch in 2009, NAHDAP has made over 500 studies available to the research community, including studies such as Monitoring the Future Study (MTF), Research on Pathways to Desistance, and the Population Assessment of Tobacco and Health (PATH) Study.
What type of data are accepted for data deposition?
NAHDAP accepts social and behavioral research data in addiction, or HIV and addiction and related outcomes. A wide range accepted can be accepted (e.g., quantitative, qualitative, and imaging). Visit the NAHDAP website for a full list of high-priority data.
NIDA-funded studies (and others)
Studies including substance use components (alcohol, tobacco, ENDs, marijuana, opioids)
Many studies intersect with HIV topics
Epidemiological, observational studies
Prevention research
Data across the lifespan
Why choose NAHDAP?
NAHDAP follows best practices for data deposition and access that ensures data confidentiality and privacy. NAHDAP is hosted by the Inter-university Consortium for Political and Social Research (ICPSR), the largest social science data archive in the world and part of the University of Michigan's Institute for Social Research. Data depositors can also track usage statistics of their study files. By leveraging the ICPSR infrastructure, NAHDAP offers the following:
Standardized using the Data Documentation initiative (DDI) metadata standard

Maintains metadata for data packages
Assigns and maintains Digital Object Identifier (DOI) and data citation

Curated and quality assured

Expert curators at ICPSR to review, organize, and document data
Three levels of curation based on complexity of the data

Data confidentiality and study participants privacy protected

Disclosure review guidelines to ensure data confidentiality is maintained
Data stewardship policy committee, data privacy and security officer, and a disclosure review board to set policy and practice
How can data be accessed?
NAHDAP datasets are available for use in SPSS, SAS, Stata, R, and ASCII formats. Data are available as both public-use and restricted-use files.
Public-Use
Restricted-Use

Contain no direct/indirect identifiers, so minimal disclosure risk
Downloadable
Must agree to ICPSR standard Terms of Use
No cost access to data

Contain indirect identifiers, have disclosure risk
Application to access data files
Most are free to use
Options to access NAHDAP data

Secure Download
Virtual Data Enclave (VDE Guide)
Example Datasets in NAHDAP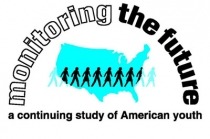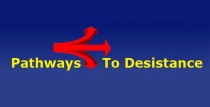 How can I get more training and support on using datasets that NAHDAP makes available?
NAHDAP hosts several education and training activities throughout the year. Examples include:
Workshops in ICPSR's Summer Program
Webinars and presentations on NAHDAP's services and data collections
Data-driven learning guides
Links to external learning resources
Access past recordings and workshop syllabus
Questions?