As of December 29, 2022, clinicians are no longer required to obtain a DATA waiver (X-waiver) to prescribe buprenorphine to treat opioid use disorder. Visit the 
Substance Abuse and Mental Health Services Administration
website for more information about the removal of the DATA waiver requirement.
Science
Federally qualified health centers (FQHCs) strive to deliver comprehensive and integrated health care, including medications for opioid use disorder (OUD), to medically underserved areas. Watkins and colleagues examined whether collaborative care in FQHCs increased treatment for opioid and alcohol use disorders (OAUDs) compared with usual care (i.e., a list of community referrals and a phone number for appointment scheduling) in primary care-based OAUD treatment. The study found that, after 6 months, the proportion of patients receiving evidence-based treatment for OAUD was significantly higher among the collaborative care group than for usual care patients and that a higher proportion of collaborative care patients self-reported abstinence for opioids or alcohol (Watkins et al., 2017).
Haddad, Zelenev, and Altice examined real-world substance abuse treatment outcomes in patients within an FQHC network and confirmed that buprenorphine maintenance treatment retention rates in an FQHC were similar to those in other healthcare settings. The study found two factors to be significantly associated with improved retention in buprenorphine treatment at 6 and 12 months: receiving both onsite substance abuse counseling and psychiatric medication. As previously observed in other studies, opioid use decreased with improved retention (Haddad, Zelenev & Altice, 2013).
Insights From a Nurse Practitioner
Image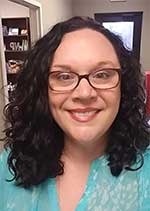 Amanda Davis-Houchen, FNP-C, CEN
LifeSpring Community Health Services, Indiana 
Working in an FQHC providing OUD medication treatment
"FQHCs are the place for community health, and people really need our help. It's a perfect fit to integrate medication treatment for OUD in an FQHC – it's truly holistic care – which is what FQHCs are all about."
Getting Started: Key Considerations
If you are thinking about integrating medication treatment for OUD into your FQHC setting, here are a few tips and protocols to keep in mind as you get started that have worked at LifeSpring Community Health Services.
1. Building Your Plan
Familiarize yourself with your state's insurance regulations and Medicaid guidelines and stay up to date on regulatory changes. To be an effective provider, know your state's guidelines to set realistic expectations with your patients
Consider how you will handle relapse cases. Be clear with patients about what is expected of them and the steps you will take to monitor progress. Consider having a detailed medication treatment agreement that delineates provider and patient responsibilities.
Train benefits/enrollment staff and case managers. Coordinate closely with these staff members; they can support you by helping patients navigate the entire treatment process (e.g., insurance regulations, recovery support, housing).
Schedule weekly treatment team meetings. These meetings are a key step to ensuring your team is on the same page about patient needs and intervention approaches.
Recognize that mental health and addiction care go hand-in-hand and should not be separated. Develop a plan for how to handle serious cases of mental illness, either in-house or through partner providers/ organizations.
2. Develop Protocols
Screen with brief, alcohol, and drug use assessments. Initial screening can be administered by front desk staff, or patients can be identified by clinicians during primary care visits. Choose a tool that's right for your practice from this chart of evidence-based screening tools.
Establish an intake assessment and educational introduction with a licensed therapist in your clinic. This practice helps determine the patient's need for treatment medications and provides information about the recommended treatment approach.
Schedule an induction appointment. Help the patient schedule an appointment with you or another clinician to begin the OUD treatment medication induction process.
Refer the patient to therapy/counseling. Depending on the patient's needs and facility and community resources, refer the patient to inpatient and/or outpatient therapy and counseling.
Visit NIDAMED for additional resources for you and your patients.
Propose New Topics/Contact Us
Have any questions about the content on this page or do you have another topic in mind for Science to Medicine? Contact NIDAMED Coordinator Brian Marquis with ideas or questions about Science to Medicine content.