As of December 29, 2022, clinicians are no longer required to obtain a DATA waiver (X-waiver) to prescribe buprenorphine to treat opioid use disorder. Visit the 
Substance Abuse and Mental Health Services Administration
website for more information about the removal of the DATA waiver requirement.
Science
Inpatient hospitalization may serve as a reachable moment for initiating and coordinating substance use disorder (SUD) treatment, including medication treatment for opioid use disorder (OUD). Liebschutz and colleagues examined whether patients dependent on opioids, who were hospitalized for other medical conditions and then received buprenorphine induction followed by linkage to buprenorphine treatment, had lower opioid misuse at 6-months compared with those who underwent only detoxification during hospitalization. Their study found that those who were linked to treatment used medication treatment for OUD longer and reported 0 days of opioid misuse more often than those who received only detoxification and were not linked to treatment (Liebschutz et al., 2014).
Another study found that inpatient hospitalization may be an effective time for reaching patients who need treatment, as they realize that substance use has negatively affected their health. The study emphasized the importance of nonjudgmental, caring staff for garnering patient trust; not pressuring patients into treatment; and improved care coordination and timely transition to SUD treatment (Velez, Nicolaidis, Korthuis, & Englander, 2016).
Insights From a Physician
Image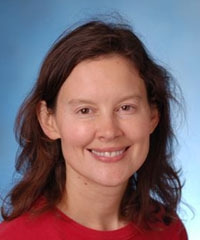 Clarissa Johnston, MD
Associate Professor of Medicine
Department of Internal Medicine, Divisions of Hospital Medicine and Palliative Care
Dell Medical School at the University of Texas, Austin
"There is a real need for medication treatment for OUD."
"Providing medication treatment for OUD is incredibly rewarding. It's a lot of work to build up momentum, but there is a real need and it gets easier once everything is set up. Having a strong interdisciplinary team is key, and it also helps offset the extra time and energy that you have to put into it. People are so willing to pitch in and learn from each other."
Getting Started: Key Considerations for Success
Clarissa Johnston, MD, and Richard Bottner, PA-C, are among the core team members of the interdisciplinary Buprenorphine Team (B-Team) at the Dell Seton Medical Center in Austin, Texas. The B-Team works with patients admitted to the medical center and offers patients with OUD an opportunity to start buprenorphine induction while in the hospital. Learn more about the B-Team's innovative approach to treating OUD and get a snapshot of its recent data.
Before patients are discharged, the B-Team engages with them and provides them with a "bridge" prescription of buprenorphine that will last until their first outpatient appointment. Patients then receive maintenance buprenorphine therapy through outpatient services. Below are some of Dr. Johnston's key considerations about providing buprenorphine treatment and tips for developing a program in a medical center.
1. Implementing Medication Treatment for OUD

Learn about buprenorphine treatment. Dr. Johnston explains that it is beneficial for clinicians in every hospital department to obtain their buprenorphine waiver, because it is an important treatment option for patients. She recommends hospital departments dedicate specific days to providing onsite training that guides physicians through the waiver certification process that some physicians find cumbersome. This onsite training increases the number of clinicians who are certified to prescribe and dispense buprenorphine. Learn more from the Substance Abuse and Mental Health Services Administration (SAMHSA) about applying for a buprenorphine waiver.

Establish communication channels among departments. Dr. Johnston emphasizes the need for clear and dependable communication among the various hospital departments. As a physician on the B-Team, Dr. Johnston acts as a liaison to facilitate interdepartmental patient care collaboration and leads efforts to educate residents across hospital departments on treatment approaches. At Dell Seton Medical Center, interactive communication includes using a hospital-wide texting system that allows departments to alert the B-Team when a patient needs to be screened.

Screen patients and follow them throughout the treatment process. The B-Team screens patients who are referred through the hospital-wide texting system. Those who screen positive for OUD and wish to begin medication treatment are administered buprenorphine, followed through the medication treatment process, and contacted by a B-Team social worker to connect them with an outpatient clinic after leaving the hospital. For validated screening tools to assess patients' substance use, check out NIDAMED's evidence-based Screening and Assessment Tools Chart.

2. Building a Hospital Program

Engage a multidisciplinary team. A strong multidisciplinary team (e.g., physicians, nurses, social workers, emergency department physicians, pharmacists, chaplains) allows for both work and knowledge sharing, while a champion's support can facilitate development of the team and the hospital program. Building an engaged and active team will strengthen the hospital's initiative. Dr. Johnston also recommends sharing success stories with team members. It takes momentum to build up a hospital program, and sharing successes motivates team members and encourages program development. 

Develop relationships with outpatient clinics. Dr. Johnston stresses that facilitating a strong relationship with outpatient clinics is vital to providing medication treatment for OUD. She emphasizes that referring patients to an outpatient buprenorphine treatment clinic is important so that they can continue to receive their medication without interruption upon hospital discharge. The B-Team reached out to a local federally qualified health center (FQHC) that provides outpatient buprenorphine treatment and developed a partnership with the FQHC. The partners meet regularly and communicate via a secure texting system so that patients can seamlessly transition from the hospital to the clinic.

Reduce stigma. Dr. Johnston highlights the need to reduce stigma in the inpatient hospital setting to encourage more patients to seek help. Dell Seton Medical Center uses focus group data to identify stigma-related issues experienced by patients. These data will inform the design of a clinical provider learning simulation training that will place clinicians in the role of patients experiencing addiction. For more information about ways to reduce stigma among hospital teams, take a look at NIDAMED's Words Matter handout. 
Insights From a Physician Assistant (PA)
Image
Richard Bottner, PA-C
Assistant Professor
Department of Internal Medicine
Dell Medical School at The University of Texas at Austin
Treating patients with OUD is rewarding.
"Prior to learning more about treating OUD, there were many reasons I could have come up with not to address opioid addiction in the hospital. But now, recognizing that this helped dozens of patients and promoted wellness throughout our institution, it is so rewarding and so impactful and such a humbling experience. It's the best thing I have had the privilege of doing."
Getting Started: Key Considerations for Success
Richard Bottner, PA-C, was the first PA in the United States to be certified to teach one of the primary buprenorphine waiver training courses. He is also part of the interdisciplinary B-Team at Dell Seton Medical Center in Austin, Texas. Below are some of Mr. Bottner's key considerations about buprenorphine treatment and tips for starting a program in your medical center.
1. Preparing to Provide Treatment

Consider all potential reasons for hospital admission. Mr. Bottner often sees that patients are treated solely for their principal diagnosis during their hospital admission, while the contributing SUD is not addressed. Hospital patients are surrounded by supportive staff and away from environments that may trigger drug use. Their hospitalization can facilitate the beginning of treatment. Screening and assessing patients' social and medical history can uncover whether they have OUD and can be a good time to begin conversations about their substance use. Check out NIDAMED's Screening and Assessment Tools Chart for different tools you can use.

Confirm when a buprenorphine waiver is needed. You don't need to have a buprenorphine waiver (or X-Waiver) to order buprenorphine for a patient admitted to the hospital for a "primary medical problem other than opioid dependency." Visit SAMHSA's Buprenorphine Waiver Management page to learn more about the buprenorphine waiver and when it is required, such as to order a "bridge" prescription. The buprenorphine waiver is outlined in the Drug Addiction Treatment Act of 2000 (DATA 2000).

Educate yourself and your colleagues on addiction. Use these steps to educate yourself and others about it: 1) Learn about the epidemiology of addiction; 2) Recognize that hospitalization is a reachable moment for clinicians to speak with their patients about their substance use and treatment; and 3) Learn about the safety and effectiveness of medication treatment options.

Check your language. Draw parallels to other diseases you treat. Keep a counseling approach and patient-centered language in mind. For example, just as you wouldn't call a person with type II diabetes a "sugar addict" or "sugar abuser," you should steer clear of words like "junkie" or "addict." Review this handout for terms to use and terms to avoid.

Consider developing outpatient relationships. Mr. Bottner shares that it may not be in a hospital's scope to have outpatient clinics for OUD treatment, so it is helpful to develop relationships with local outpatient treatment centers before beginning to refer patients. To foster a close relationship with local clinics and peer recovery agencies, Mr. Bottner engaged them in internal conversations and held meetings with the clinics to touch base and discuss hospital to community transitions. Mr. Bottner finds it useful for hospitals to participate in community conversations about substance use and recovery to support patients after they are discharged.

2. Tips for Starting a Hospital Program

Obtain executive-level support. Having an executive-level champion who understands the issue will facilitate the development of the program. Mr. Bottner recommends adopting an organic, "bottom-up" approach to changing the culture of treating opioid addiction; however, it is also vital to engage executives in addressing any concerns.

Image

Get buy-in from individual care teams and disciplines. Develop a team that incorporates multiple disciplines (e.g., physicians, advanced practice providers, nurses, social workers, case managers, pharmacists) similar to the B-Team's interdisciplinary approach. Everyone on the care team should be trained to perform screenings for OUD, make a consult request, and appropriate staff should know how to start and manage a patient's buprenorphine. If a team member identifies a patient interested in buprenorphine, the hospital should have a system in place to begin the treatment process.

Recognize your capabilities. Research shows that developing an addiction consultation service to diagnose and treat hospitalized patients with SUDs and linking them to outpatient care is feasible in an inpatient hospital setting. Even if your hospital doesn't have an addiction medicine service, there may be psychiatric services available to build your program and processes to empower the team and facilitate treatment.

Cost considerations. When starting a new program, the hospital may have a few questions about reimbursement. If a person with an OUD is not treated, the patient will oftentimes need to be re-admitted to the hospital multiple times. Providing buprenorphine treatment, the cost of which is relatively low, can help the hospital system in the long-run as the patient may require hospital admission less frequently and their chronic conditions may stabilize with treatment. This consideration can help engage hospital administrators.
Insights From a Nurse
Image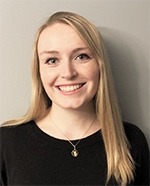 Elizabeth Bennett, RN, BSN, CARN
Showing acceptance and advocating for patients with OUD
"The best thing nurses can do is show acceptance and advocate for your patients because you may be the only person who is going to do it. This may be their one opportunity. When a patient is ready to accept treatment, the opportunity must be acted on as soon as possible. Nurses can support them in follow[ing] through with that decision."
Getting Started: Key Considerations for Success
Elizabeth Bennett, RN works in an inpatient, medical step-down unit at Brigham and Women's Hospital in Boston, Massachusetts—connecting patients to SUD treatment. Below she shares a few tips for other nurses in similar settings.
1. Get to Know Your Local Resources & Learn about Addiction

Participate in hospital-wide initiatives related to substance use. Inquire about opportunities to participate, to help spread the word about ways to help patients, and best treat substance use disorder. Ms. Bennett offered a couple of examples of how Brigham and Women's Hospital 1) provided naloxone training in their main lobby during Recovery Month and 2) hosted a drug take back program for employees to bring in their prescriptions so the pharmacy could dispose of them properly.

Get familiar with local resources. Elizabeth recommends learning more about the addiction programs and resources in the area; it can be comforting for patients when nurses can suggest programs that have worked for others in the past. Get to know what programs are available in the area through SAMHSA's Behavioral Health Treatment Services Locator.

Learn to spot risk factors. Knowledge of risk factors for addiction is important when providing education to patients being discharged on opioid medication. Ms. Bennett shares that "… keeping risk factors in mind can assist with emphasizing certain aspects of discharge education that may be more relevant to certain individuals."

Become familiar with patients' substance use history. Ms. Bennett notes that, "Connecting with patients and learning their background story can further promote understanding and acceptance from nurses."

2. Considerations for Patient Care

Offer nonjudgmental, compassionate care. It's important to keep in mind that patients in withdrawal from opioid use will be experiencing uncomfortable symptoms. Ms. Bennett recommends focusing on treating these symptoms by keeping the room calm and quiet and offering anti-nausea and anti-diarrheal medications to help patients. Review this article for more information on offering compassionate care and about nurses'  unique position to positively affect the health and well-being of patients with addiction.

Show a united front as a medical team. Nurses often initiate safety or care plans with the patient, so Ms. Bennett suggests sharing the plan with patients so they have a platform to react to provide input on their medical care. If a patient is escalating, or disagrees with the plan, Elizabeth emphasizes the importance of interdisciplinary care, and suggests initiating a safety meeting with a social worker, care coordinator, and other relevant members of the medical team to revise the plan. Utilizing all resources available to develop the best plan for the patient will help them feel like everyone is there for them, and for their success.

Check your language. One of the Brigham and Women's Hospital's initiatives was to create a hospital-wide pledge against stigma, since using stigmatizing language can negatively affect patients. Reviewing this guide with preferred terms versus those to stay away from can be a good place to start.

Have patient resources ready. Check to make sure your hospital's units have information on medication treatment options, what the side effects are, and handouts to share with patients on the floor.

Be prepared if a patient is not ready to accept treatment. Advocate for, and facilitate whatever treatment plans you can. Elizabeth shared that "harm reduction saves lives until a person is ready to accept treatment." If willing, provide a patient with information on naloxone training, Hepatitis C or HIV testing, and safe injection sites. Meeting them at their readiness level and providing a safe, nonjudgmental environment to discuss their options is also key.
Visit NIDAMED for additional resources for you and your patients.
Propose New Topics/Contact Us
Have any questions about the content on this page or do you have another topic in mind for Science to Medicine? Contact NIDAMED Coordinator Michelle Corbin with ideas or questions about Science to Medicine content.