As of December 29, 2022, clinicians are no longer required to obtain a DATA waiver (X-waiver) to prescribe buprenorphine to treat opioid use disorder. Visit the 
Substance Abuse and Mental Health Services Administration
website for more information about the removal of the DATA waiver requirement.
Science
Office-based opioid treatment (OBOT) programs allow providers to expand access to treatment for opioid use disorder (OUD), including medication and psychosocial treatment, by offering treatment in physicians' offices rather than in traditional treatment clinics and providing another setting in which individuals who are opioid dependent can receive effective treatment. Programs have shown that treatment in an OBOT program is effective for a substantial proportion of patients (50–80%) and that patients are typically highly satisfied with the OBOT services they receive (Gunderson & Fiellin, 2008).
Early disengagement (≤1 month) from treatment may lead to higher rates of return to opioid use and mortality, so measuring the percentage of patients who experience early disengagement is a useful way for OBOT programs to determine progress and track improvements in patient outcomes (Hui et al., 2017).
Insights From an Osteopathic Medicine Physician
Image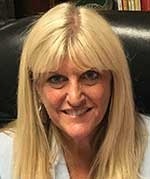 Marla D. Kushner, DO, SC
President Marla D. Kushner, DO, SC
Providing OUD medication treatment in primary care
"There aren't many illnesses where you can see actual change so quickly. It is so wonderful to help somebody in this manner, and you really get to see a profound change in your patients' lives."
Getting Started: Tips To Facilitate Implementation
Dr. Kushner has 15 years of experience implementing OBOT using medication treatment for OUD. These protocols and tips have facilitated implementation in her primary care practice over the years.
1. Preparing Your Practice

Train front desk staff and get their buy-in. Help them understand that these are regular patients that are in-need of help. Stress that, when an opioid-dependent patient calls, they should be scheduled for a visit as quickly as possible.

Consider accepting insurance for medication treatment since many patients may run into financial barriers without the help of insurance to cover their treatment. If that isn't feasible, you may refer them to SAMHSA's Behavioral Health Treatment Services Locator so they may find an alternative provider.

Consider the logistics of induction visits, including performing inductions during a time of the day you know you will be at the office for several hours and ensuring you will have an empty exam room for the patient to be comfortable in.

Identify community resources that you can share with your patients. If local resources in your area are limited, you may even consider starting support groups for your patients. Dr. Kushner hosts weekly support groups in her office run both by a therapist and Dr. Kushner. In her experience, these groups have been instrumental to her patients' recovery.

2. Develop Your Team's Protocol

During the initial consultation—provide patients with more information, determine their level of commitment to treatment, and sign a detailed treatment agreement that delineates provider and patient responsibilities. Most patients will not be ready for induction on the first day, so the initial visit is a good time to cover the bases.

Require patients to enroll in psychosocial therapies in addition to medication treatment. Inform the patients of this requirement before they begin treatment. Be sure they are aware that until they are on a stable dose, they will have to see you regularly; but after that, they will see you on a monthly basis for follow-up visits, prescription refills, and urine tests.

Ensure the patient gets insurance authorization for the OUD medication so it can be ready to pick up at the pharmacy right before the induction. In addition, consider becoming acquainted with a specific pharmacy that you can recommend to your patients. This may help facilitate processes among all parties.
Insights From a Physician Assistant
Image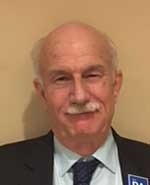 Bernard Stuetz, PA-C, MA
Physician Assistant
Primary care practice, Philadelphia, Pennsylvania
Providing OUD medication treatment and counseling in primary care
"These medications to treat OUD are very successful medications, and they really work. However, as providers we need to continue to reiterate that counseling is a key component in the patient's life, while they are on medications, but especially afterwards."
Getting Started: Prepare to Provide Treatment to Patients
If you are a physician's assistant (PA) and are interested in offering patients office-based medication treatment for OUD, Mr. Stuetz suggests these recommendations to get started.
1. Preparing to Provide Treatment

Familiarize yourself with additional credentialing requirements in your area. Depending on where you work, some employers may require additional documentation (e.g., transcripts, credentials) before they hire you. Consider reaching out to the AAPA's Reimbursement Department if you have questions about the processes or behavioral health insurance-credentialing policies in your area.

Identify physicians in your area as potential partners who can help you provide OUD treatment in your community.

Find behavioral health counseling centers and providers in your community so that you can recommend local wraparound services to your patients. These centers and providers are great resources to learn more about addiction trends in your community and the psychosocial services available in your area.

2. Treating Patients

Review patients' insurance policies before committing to medication treatment for OUD to ensure that their insurance covers the treatment regimen. Patients who do not have coverage may decide to pay out-of-pocket. Or you may refer them to SAMHSA's Behavioral Health Treatment Services Locator so that they can find an alternative provider.

Confirm with counseling centers and providers that patients are participating in group and/or individual therapy. Inform patients that you will be communicating with counseling centers and providers periodically to ensure they are engaging in psychosocial treatment. Providers have noted that some patients struggle more with adhering to the psychosocial treatment component, so patients may need extra support from you.

Check in with patients. At every visit, ask your patients about their overall physical, mental, and emotional well-being. Consider performing urine screens to check for relapse. If relapse occurs, work with patients to determine next steps, which may include more intensive therapy.
Visit NIDAMED for additional resources for you and your patients.
Propose New Topics/Contact Us
Have any questions about the content on this page or do you have another topic in mind for Science to Medicine? Contact NIDAMED Coordinator Michelle Corbin with ideas or questions about Science to Medicine content.