Science
Office-based opioid treatment (OBOT) programs allow providers to expand access to treatment for opioid use disorder (OUD), including medication and psychosocial treatment, by offering treatment in physicians' offices rather than in traditional treatment clinics and providing another setting in which individuals who are opioid dependent can receive effective treatment. Programs have shown that treatment in an OBOT program is effective for a substantial proportion of patients (50–80%) and that patients are typically highly satisfied with the OBOT services they receive (Gunderson & Fiellin, 2008).
Early disengagement (≤1 month) from treatment may lead to higher rates of return to opioid use and mortality, so measuring the percentage of patients who experience early disengagement is a useful way for OBOT programs to determine progress and track improvements in patient outcomes (Hui et al., 2017).
Insights From an Osteopathic Medicine Physician
Image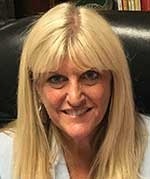 Marla D. Kushner, DO, SC
President Marla D. Kushner, DO, SC
Providing OUD medication treatment in primary care
"There aren't many illnesses where you can see actual change so quickly. It is so wonderful to help somebody in this manner, and you really get to see a profound change in your patients' lives."
Getting Started: Tips To Facilitate Implementation
Dr. Kushner has 15 years of experience implementing OBOT using medication treatment for OUD. These protocols and tips have facilitated implementation in her primary care practice over the years.
Insights From a Physician Assistant
Image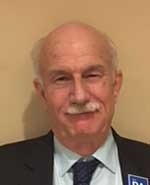 Bernard Stuetz, PA-C, MA
Physician Assistant
Primary care practice, Philadelphia, Pennsylvania
Providing OUD medication treatment and counseling in primary care
"These medications to treat OUD are very successful medications, and they really work. However, as providers we need to continue to reiterate that counseling is a key component in the patient's life, while they are on medications, but especially afterwards."
Getting Started: Prepare to Provide Treatment to Patients
If you are a physician's assistant (PA) and are interested in offering patients office-based medication treatment for OUD, Mr. Stuetz suggests these recommendations to get started.
If you're interested in OBOT, but don't have your buprenorphine waiver, visit SAMHSA's Buprenorphine Waiver Management page to learn about the training and steps needed to get it.
Visit NIDAMED for additional resources for you and your patients.
Propose New Topics/Contact Us
Have any questions about the content on this page or do you have another topic in mind for Science to Medicine? Contact NIDAMED Coordinator Michelle Corbin with ideas or questions about Science to Medicine content.