Image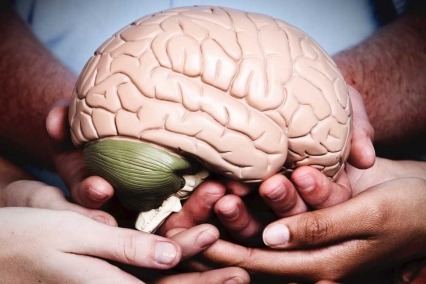 In July 2020, Director Nora Volkow established NIDA's Racial Equity Initiative to organize the Institute's efforts to eliminate racism in NIDA's workplace, scientific workforce, and research portfolio. Workgroups of committed volunteers from across NIDA Headquarters and Intramural Research Program were established to take action in each of these three areas. A Town Hall was convened to launch the effort, which was followed by an extensive series of listening sessions held by each workgroup, a NIDA workplace climate survey, and a scientific meeting about enhancing health disparities research related to substance use and addiction. These opportunities to listen to community input have shaped ongoing activities and will inform an Action Plan toward the goal of racial equity. Learn more about the workgroups below.
Workplace
The NIDA Racial Equity Initiative Workplace Workgroup recognizes the insidious effects of racism and unconscious bias on our society, the NIDA workplace, and our staff. Through awareness of our current culture, frank discussions, and implementation of subsequent transformative projects and initiatives, we seek to foster an environment in which harassment is not tolerated and promote a culture of justice, equity, diversity and inclusion.
Workforce
The NIDA Racial Equity Initiative Scientific Workforce Diversity Workgroup seeks to increase racial and ethnic diversity, equity, and inclusivity within the addiction research community by identifying disparities and systemic barriers, engaging the community at all education and career levels, and implementing programs and funding opportunities to enhance, promote, and retain historically underrepresented racial and ethnic minorities in addiction science within the US.
Research Gaps and Opportunities
The NIDA Research Gaps and Opportunities Workgroup will activate NIDA's commitment to eliminating racial inequities in addiction research by examining the current landscapes of health disparities and structural racism and developing short- and long-term measurable objectives for enhancing the research portfolio. Objectives will center on research in areas where there are known inequities based on race/ethnicity; where there is scientific promise; and where research has the greatest potential to reduce those disparities, with a focus on projects that have not been given high priority in health disparities funding opportunities.
Racial Equity Initiative Action Plan
The Action Plan is structured around the goals and objectives that emerged from the feedback provided to NIDA's REI through listening sessions, office hours, and the proceedings of the scientific meeting Enhancing Health Disparities Research Related to Substance Use and Addiction: Research Gaps and Opportunities. It is intended to be a living document.  To submit feedback on this action plan please see the Request for Information (RFI): Inviting Input on NIDA's Racial Equity Initiative Action Plan (NOT-DA-22-052)