Science
Substance use disorders (SUDs) occur in every socioeconomic class and racial and ethnic group and require a comprehensive approach to screening. While there are evidence based screening tools validated for internal medicine settings, more research is needed to determine best drug use screening approaches in OB-GYN settings. Recommendations from a 2012 Centers for Disease Control and Prevention Expert Meeting on Perinatal Illicit Drug Abuse highlight the need for universal drug screening during pregnancy, and many professional organizations—including the American College of Obstetricians and Gynecologists—recommend it. Using a validated screening tool can help detect substance use that can lead to adverse long-term outcomes in infant growth, behavior, cognition, language, and achievement (Viteri et al., 2015).
Several studies have shown the efficacy of screening, brief intervention, and referral to treatment (SBIRT) for pregnant women using alcohol and tobacco; this approach allows tailored treatment for women based on their pattern of use (Wright et al., 2016). In addition, limited, but promising, evidence suggests that brief interventions reduce illicit drug use among women in the postpartum period (Farr, Hutchings, Ondersma, & Creanga, 2014).
Insights From a Family Medicine Physician
Image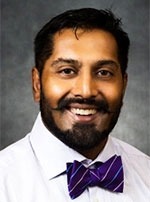 Tipu V. Khan, MD, FAAFP
California Hospital Medical Center/University of Southern California Obstetrics Fellowship
Board Certified in Family and Addiction Medicine
Medical Director of Prototypes Southern California
Fellowship Director of The Ventura County Medical Center Addiction Medicine Fellowship
Core Faculty at The Ventura Family Medicine Residency
Assistant Clinical Professor at University of California at Los Angeles, David Geffin School of Medicine
Special Project: Residency Training
Dr. Khan leads a family medicine primary care residency program in California. His goal as a primary care provider and addiction specialist is to integrate addiction curricula into residents' training. He hopes to increase and enhance the experiences residents and the next generation of providers have with treating substance misuse and addiction.
Dr. Khan offers these tips for screening for substance misuse in the family medicine setting, with special considerations for screening pregnant women. He encourages you to consider these recommendations if you are just getting started or looking for support in these areas.
Screening for Substance Use: Getting Started

Familiarize yourself with the SBIRT model.

Easy to follow and integrate into practice, the

SBIRT

model can provide a good foundation for screening and referral procedures.  

Select screening tools.

Screening pregnant patients every trimester using a validated tool can help identify risk for substance use. Dr. Khan uses the

4 P's Plus

tool, which has been validated for use with obstetrics patients.

Drug Screening Tools

 can be used to determine a patient's risk of misusing prescription drugs. Browse the NIDAMED

chart of screening tools

to view several tools for use with nonpregnant patients.

Include screening in the medical assistant (MA)/nurse workflow. This step removes biases and decreases time constraints for providers.

Getting a Positive Screen: What's Next?
Visit NIDAMED for additional resources for you and your patients.
Propose New Topics/Contact Us
Have any questions about the content on this page or do you have another topic in mind for Science to Medicine? Contact NIDAMED Coordinator Brian Marquis with ideas or questions about Science to Medicine content.