Science
While there are evidence based screening tools validated for internal medicine settings, more research is needed to determine best screening practices in patients needing pain management. Many demographic, physical, and psychosocial factors can predict opioid misuse in patients with chronic pain. A study by Hah and colleagues suggests the importance of considering risk factors such as substance use history, current prescriptions, and sleep problems while universally screening patients with chronic pain for opioid misuse. Screening for such factors and understanding how they affect patients can help primary care clinicians identify patients in pain who may be at risk for substance misuse (Hah, Sturgeon, Zocca, Sharifzadeh, & Mackey, 2017).
To combat the opioid crisis, clinicians can take important steps to provide the best care for their pain patients. These steps include risk stratification through universal screening and psychological assessments, as well as continuous assessments using urine drug testing, medical record audits, and other techniques (Cheatle, Comer, Wunsch, Skoufalos, & Reddy, 2014).
Insights From a Doctor of Physical Medicine and Rehabilitation/Pain Medicine Specialist
Image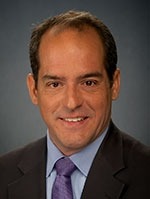 Steven Stanos, DO
Executive Medical Director, Rehabilitation and Performance Medicine
Medical Director, Swedish Health System, Pain Medicine and Services
Seattle, Washington
Special Project: Structured Functional Restoration Program
In addition to directing pain management services for the Swedish Hospital System, Dr. Stanos leads the Structured Functional Restoration Program—a pain rehabilitation center that aims to help patients understand and manage pain with medication and nonmedication approaches, including exercise, physical and occupational therapy, psychological counseling, relaxation training, and nursing education.
Dr. Stanos offers these tips for screening pain patients for risky substance use and expert guidance on what to do if patients with pain screen positive for unhealthy substance use.
Screening Pain Patients for Substance Use Disorder: Getting Started

Include screening for substance use in your workflow.

This helps avoid missing patients with problem substance use. Consider checking your state's prescription drug monitoring program (

PDMP

) during the routine screening process to ensure your care team has a full patient history. Visit the

PDMP Training and Technical Assistance Center website

to learn about the rules and regulations for using your state's PDMP.

With permission from the patient, consider including family members in the screening process. Family involvement can increase the likelihood of getting the patient's full history and add support for the treatment plan.

Create a list of behavioral health providers for referrals.

Be prepared to refer patients with comorbidities to treatment specialist just as you would for patients with heart disease, diabetes, and other chronic conditions. Visit the

American Academy of Pain Medicine

and the

American Osteopathic Association

websites to search for local providers. Dr. Stanos also suggests talking with your patients about providers they've worked with and liked.

Getting a Positive Screen: What's Next?

Assess patients for substance use disorders (SUDs). Assessment tools

for substance misuse can help you determine the severity of a patient's SUD.

Prioritize management of the SUD. Reassess pain when the SUD is stabilized.

Offer tools to manage patients' symptoms and comorbidities. Dr. Stanos recommends strategies like cognitive-behavioral therapy, acupuncture, and physical therapy. These strategies can help patients learn to cope with their symptoms and improve functioning.

Share evidence-based stress reduction and self-help tools.

For patients with chronic pain, Dr. Stanos suggests

relaxation trainings

(e.g., diaphragmatic breathing, guided imagery relaxation, progression muscle relaxation, autogenetic training) and mindfulness meditation, which can offer patients relief. Apps such as the

Breathe2Relax

,

Breath+

, and 

Mindfulness Coach

, can help patients master these techniques.
Visit NIDAMED for additional resources for you and your patients.
Propose New Topics/Contact Us
Have any questions about the content on this page or do you have another topic in mind for Science to Medicine? Contact NIDAMED Coordinator Michelle Corbin with ideas or questions about Science to Medicine content.