Science
Studies show that dentists who screen for substance use as part of their professional role and who are knowledgeable about addiction are more likely to ask their patients about substance misuse. While there are evidence based screening tools for some specific clinical settings, more research is needed to determine best screening practices in dentistry. As a result, there is a strong need to educate dentists about the clinical management of patients with substance use disorders and to increase their awareness, comfort discussing pain, and knowledge of this subject (Parish et al., 2015).
Insights From a Dentist
Image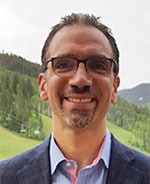 Brett H. Kessler, DDS
Trustee, American Dental Association
Special Projects:
Past President, Colorado Dental Association 
Chair, Concerned Colorado Dentists 
Consultant to the American Dental Association (ADA), Dental Well Being Advisory Committees.
Talking About Substance Use
Provide resources and referrals for addiction treatment. Refer patients to a local behavioral health provider to work toward recovery. Dr. Kessler recommends doing this before treating any dental issues, because patients with untreated addiction could have adverse reactions during dental treatment that are connected to their drug use. In emergency dental situations, refer the patient to an oral and maxillofacial surgeon or a local emergency room. Both of these clinical settings have the necessary equipment to evaluate the patient's medical status and monitor vital signs before dental treatment is rendered.
Discussing Pain Management
Explain the research on opioids versus over-the-counter (OTC) pain medications. Let the patient know that research shows that acetaminophen and ibuprofen provide maximum pain relief when compared with other medications (Moore et al., 2018) and that the ADA recommends the use of non-opioid medications as a first line of defense.
Reassure patients who are in addiction recovery that you will manage their dental-related pain. Fear, stress, and anxiety can be emotional triggers for relapse. Manage these feelings by explaining how you will help patients address their pain without increasing their risk for relapse; reiterate that OTC medications are effective.
Check your state's prescription drug monitoring program (PDMP) and screen for opioid misuse risk if prescribing opioids is necessary. The PDMP is useful for understanding a patient's history with opioids. Find out more from the Journal of the ADA article The Prescription Monitoring Program Data: What It Can Tell You. Consider screening for opioid misuse using a tool such as the Opioid Risk Tool.
Insights From a Dental Hygienist
Image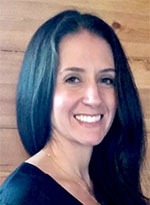 Stephanie Botts, BSDH
TOWN Center Dentistry and Orthodontics 
Dental hygienists play an important role in screening. Patients often feel more comfortable—and spend more time—with the dental hygienist than they do with other health professionals. This makes it easier for hygienists to ask the tough questions. With the right skills and confidence, dental hygienists can serve as the first line of defense against risky substance use.
For dental hygienists interested in becoming better equipped to screen patients for substance use, Ms. Botts offers a few key considerations that are based on her own experiences.
Getting Started
Take Training Courses on Addiction
Take training courses on addiction. Enhancing your knowledge with trainings and information on the science of addiction and the oral health effects of substance use can help you spot red flags and build confidence to address risky substance use with patients. Ms. Botts recommends checking the Journal of Dental Hygiene for current articles about addiction or contact your local dental hygiene association to request continuing education on addiction, substance use, and drug trends.
Identifying Substance Use: Integrating Questions into the Medical History
Ask all patients about substance use. Include questions about substance use in the medical history or ask about it during the oral cancer screen. A report of any substance use indicates patients' readiness to discuss it and can be a starting point for a conversation about their use. For tips on asking patients about their drug use, visit the National Institute on Drug Abuse's Drug Screening and Assessment Resources page.
Establish a baseline and watch for changes. Ms. Botts suggests including notes in the patient's chart about their oral health and behaviors, which can help you recognize changes over time. Hygienists typically see patients more frequently than other providers, have their patients' attention for about an hour, and thus are in a prime position to catch changes early. 
Offer prevention messages. Talking about the negative effects of drug use on the brain is important—especially in teens, who are often more curious and open to talking about what drugs do to their bodies.
Connect with Ms. Botts for more information about the role hygienists can play in screening for unhealthy substance use.
Read more about how NIDA is working with the ADA to promote information on the role of the dental provider in preventing opioid addiction in Nora's Blog and visit the ADA's Opioid Crisis page to learn more about its policies and guidelines related to opioids.
Visit NIDAMED for additional resources for you and your patients.
Propose New Topics/Contact Us
Have any questions about the content on this page or do you have another topic in mind for Science to Medicine? Contact NIDAMED Coordinator Brian Marquis with ideas or questions about Science to Medicine content.