Science
The screening, brief intervention, and referral to treatment (SBIRT) model is widely recommended as part of routine visits in pediatric primary care. The American Academy of Pediatrics encourages primary care clinicians to follow the SBIRT model and recommends universal screening for substance use with adolescents. Increasing screening opportunities whenever a teen receives any medical care can increase the chances of identifying risky substance use. SBIRT for Adolescents is an example of how SBIRT can be tailored to better serve the developmental needs of teens. This adaption of SBIRT highlights ways to identify and engage youth; innovations in service delivery to improve the reach of interventions; and a family-focused approach to engagement, assessment, and intervention (Ozechowski, Becker, & Hogue, 2016). Two examples of free, validated, electronic adolescent screening tools for self- or interviewer-administration are the Brief Screener for Tobacco, Alcohol, and other Drugs (BSTAD) and the Screening to Brief Intervention (S2BI) (Kelly et al., 2014; Levy et al., 2014).
The SBIRT model can be implemented and integrated into various healthcare settings, including federally qualified health centers (FQHCs), where nursing staff can deliver routine screenings and brief interventions in the primary care setting (Bachhuber et al., 2017).
Insights From a Physician Assistant (PA)
Image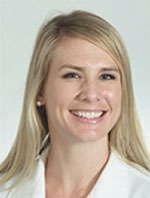 Jennifer George Coffaro, PA-C
University of Kentucky HealthCare, Kentucky Children's Hospital,
Department of Pediatrics
Division of Adolescent Medicine and Young Parents Program
Lexington
Special Project: Encourage PA Students To Learn About Substance Use
PA students can learn how to ask difficult questions by reviewing the BSTAD; S2BI; Perkins Adolescent Risk Screen (PARS); or Home, Education/Employment, Eating, Activities, Drugs and Alcohol, Sexuality, Suicide and Depression, Safety (HEEADSSS) adolescent psychosocial assessment.  
If you are interested in learning more about screening your teen patients and what to do next, Ms. Coffaro offers some tips that work in her pediatrics practice.
Insights From a Nurse Practitioner (NP)
Image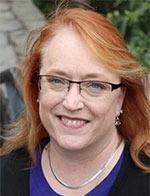 Dawn Lee Garzon Maaks PhD, CPNP-PC, PMHS, FAANP
Nurse Practitioner
LifeStance Health
St. Peters and Chesterfield, Missouri
Special Project
Dr. Garzon Maaks has learned that asking teens about substance use and screening for unhealthful use open the door to deeper conversations about risky behaviors and provide opportunities to have honest discussions about use and brain development.
Dr. Garzon Maaks has been a pediatric NP since 1994 and shares her invaluable insights into screening and addressing substance use in adolescent patients, with the hope of helping other NPs integrate these important steps into their practice—and ultimately helping more teens.
Visit NIDAMED for additional resources for you and your patients.
Propose New Topics/Contact Us
Have any questions about the content on this page or do you have another topic in mind for Science to Medicine? Contact NIDAMED Coordinator Michelle Corbin with ideas or questions about Science to Medicine content.