Science
The screening, brief intervention, and referral to treatment (SBIRT) model is widely recommended as part of routine visits in pediatric primary care. The American Academy of Pediatrics encourages primary care clinicians to follow the SBIRT model and recommends universal screening for substance use with adolescents. Increasing screening opportunities whenever a teen receives any medical care can increase the chances of identifying risky substance use. SBIRT for Adolescents is an example of how SBIRT can be tailored to better serve the developmental needs of teens. This adaption of SBIRT highlights ways to identify and engage youth; innovations in service delivery to improve the reach of interventions; and a family-focused approach to engagement, assessment, and intervention (Ozechowski, Becker, & Hogue, 2016). Two examples of free, validated, electronic adolescent screening tools for self- or interviewer-administration are the Brief Screener for Tobacco, Alcohol, and other Drugs (BSTAD) and the Screening to Brief Intervention (S2BI) (Kelly et al., 2014; Levy et al., 2014).
The SBIRT model can be implemented and integrated into various healthcare settings, including federally qualified health centers (FQHCs), where nursing staff can deliver routine screenings and brief interventions in the primary care setting (Bachhuber et al., 2017).
Insights From a Physician Assistant (PA)
Image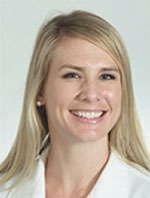 Jennifer George Coffaro, PA-C
University of Kentucky HealthCare, Kentucky Children's Hospital,
Department of Pediatrics
Division of Adolescent Medicine and Young Parents Program
Lexington
Special Project: Encourage PA Students To Learn About Substance Use
PA students can learn how to ask difficult questions by reviewing the BSTAD; S2BI; Perkins Adolescent Risk Screen (PARS); or Home, Education/Employment, Eating, Activities, Drugs and Alcohol, Sexuality, Suicide and Depression, Safety (HEEADSSS) adolescent psychosocial assessment.  
If you are interested in learning more about screening your teen patients and what to do next, Ms. Coffaro offers some tips that work in her pediatrics practice.
Getting Started: Screening Teens in Primary Care

Determine when to screen for substance use. Screening at a teen's first visit, at every well-child visit, and when there are concerns about risky behaviors or comorbidities (e.g., depression) can help remove bias and avoid missing patients engaged in risky substance use. Validated, teen screening tools for substance use include the BSTAD and S2BI.

Build rapport with the patient before screening. It's easier to intervene if adolescents feel safe discussing substance use with you. Ms. Coffaro recommends asking the patient to sit on a chair (rather than exam table) so that the conversation takes place eye to eye.

Encourage confidential interviews with teens. Consider a practice standard of interviewing the child alone during a portion of the visit. Ms. Coffaro's practice starts interviewing patients alone at age 11 (typically sixth grade). Remind the parent and patient that the provider's job is to treat and protect the teen; giving youth this autonomy is important for their development.

Getting a Positive Screen: What's Next?

Determine whether substance use is interfering with daily activities or is a risk to the child's safety. If so, Ms. Coffaro lets the teen know that she must break confidentiality and notify the parent to begin discussing treatment.

Remind patients with occasional use of the dangers of substance use on their developing brain. If substance use does not interfere with daily activities, Ms. Coffaro reiterates that the discussion is confidential. Next, she schedules a follow-up visit (without breaking confidentiality) to monitor the patient's level of use. Suggested clinical guidance—tailored to answers to the BSTAD and S2BI questionnaires—is helpful to determine next steps.

Offer outpatient treatment options that work for the patient's school schedule. If outpatient treatment is a good option, check if your community's outpatient treatment centers allow patients to schedule their visits after school. Also check with schools to determine if they allow providers to offer treatment services at schools or if there are school-based health centers to treat the patient during the school day.
Insights From a Nurse Practitioner (NP)
Image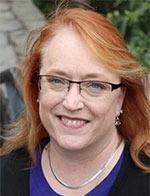 Dawn Lee Garzon Maaks PhD, CPNP-PC, PMHS, FAANP
Nurse Practitioner
LifeStance Health
St. Peters and Chesterfield, Missouri
Special Project
Dr. Garzon Maaks has learned that asking teens about substance use and screening for unhealthful use open the door to deeper conversations about risky behaviors and provide opportunities to have honest discussions about use and brain development.
Dr. Garzon Maaks has been a pediatric NP since 1994 and shares her invaluable insights into screening and addressing substance use in adolescent patients, with the hope of helping other NPs integrate these important steps into their practice—and ultimately helping more teens.
Getting Started: Screening Teens in an FQHC

Consider starting screening for substance use at age 12. Dr. Garzon Maaks screens patients at well-child visits and at any visits where they are presenting with symptoms that may be related to substance use.

Identify brief screening tools. Studies shows that a barrier to in-depth screening is time. Usually, providers have only 10–15 minutes to cover all the topics of a visit, so it is helpful to use tools that are simple to score. The S2BI and BSTAD are validated for use with teens and can be administered in less than 2 minutes. Also check with schools to determine if they allow providers to offer treatment services at schools or if there are school-based health centers to treat the patient during the school day.

Getting a Positive Screen: What's Next?

Have an honest conversation about why adolescent substance use is dangerous for brain development. Dr. Garzon Maaks suggests getting details about the patient's use levels and experiences so that appropriate treatment can be identified. For example, if the patient uses marijuana to calm down, review healthful options for addressing anxiety. Follow up positive screens with a more detailed assessment using a tool like the CRAFFT.

Discuss readiness to change. Spend time discussing patients' willingness to change their behaviors and how positive changes could impact them.

Consider age-appropriate treatment options. Medication treatment options might be less defined for adolescents, but Dr. Garzon Maaks feels it's important to find an option that fits their specific developmental needs. Use the SAMHSA Behavioral Health Treatment Services Locator and enter the patient's ZIP code. You can further customize the search by selecting the treatment type, payment options, language, special program type, type of medication-assisted treatment, and even the age to search for programs that offer treatment for teens. The American Board of Addiction Medicine also offers a directory of physicians who are board certified in addiction medicine. Dr. Garzon Maaks uses the National Alliance on Mental Illness to find age-appropriate behavioral health providers and services.

Share healthcare apps with adolescent patients. Anxiety and sleep issues can initiate the start of substance use in teens. Dr. Garzon Maaks recommends sharing the CBT-I Coach app, which is helpful for patients who have trouble sleeping. Dr. Garzon Maaks likes to show patients Anxiety Helper, written by a teen with anxiety, which offers resources and tools to cope with anxiety on a daily basis.

Approach follow-up discussions about substance use from a safety point of view. Focus on how substance use is affecting the adolescent's mental and physical health to remove any stigma from the discussion. Share the booklet Opioid Facts for Teens, which offers scientific facts to answer teens' frequently asked questions about opioids.
Visit NIDAMED for additional resources for you and your patients.
Propose New Topics/Contact Us
Have any questions about the content on this page or do you have another topic in mind for Science to Medicine? Contact NIDAMED Coordinator Brian Marquis with ideas or questions about Science to Medicine content.