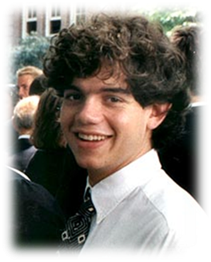 Jacob P. Waletzky
The Jacob P. Waletzky Award is given to a young scientist (within 15 years of his/her Ph.D. or MD degree) whose independent research has led to significant conceptual and empirical contributions to the understanding of drug addiction. Both basic and clinical researchers are eligible for the award. Future plans to continue to make significant contributions to addiction research and treatment is one of the selection criteria. This award is endowed by the Waletzky Award Prize Fund and the Waletzky Family.
Recipients of this award include:
Hedy Kober (Yale University, 2023)
Ian Maze (Icahn School of Medicine at Mount Sinai, 2022)
Mary Kay Lobo (University of Maryland, 2021)
Lorenzo Leggio (NIDA & NIAAA Intramural Research Programs (IRP), 2020)
Thomas Kash (University of North Carolina – Chapel Hill, 2019)
Michael Bruchas (Washington University, 2018)
Garret Stuber (University of North Carolina – Chapel Hill, 2017) & Karen Ersche (University of Cambridge, U.K., 2017)
Marisa Roberto, (Scripps Research Institute, 2016)
Yan Dong (U of Pittsburgh, 2015)
Paul Phillips (U of Washington, 2014)
Rita Goldstein (Mount Sinai, 2013)
Andrew Holmes (NIAAA, 2012)
J. David Jentsch (2011)
Paul Kenny (2010)
Geoffrey Schoenbaum (2009)
Chris Pierce (2008)
Marina Picciotto (2007)
Yavin Shaham (2006)
William Carlezon (2005)
Antonello Bonci (2004)
Pier Vincenzo Piazza (2003)
You can find more information about the Jacob P. Waletzky Award from the Society for Neuroscience web site.