Upcoming Meeting

New Staff Members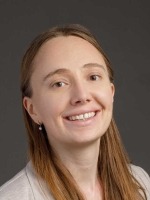 DNB is excited to welcome Dr. Jessica Mollick as a new Program Officer in the Behavioral Cognitive Neuroscience Branch. Jessica's areas of scientific interest and expertise include the neural mechanisms of reward learning, emotion, and decision-making, including social decision-making, and how these mechanisms are influenced by substance use disorders. She also has an interest in neuroimaging methods and computational models of reward learning and decision-making. Jessica received her bachelor's degree in Cognitive Science from the University of California – Berkeley. She then completed a Ph.D. in Neuroscience and Psychology at the University of Colorado – Boulder, where her research focused on computational neural network models of the basal ganglia, amygdala and dopamine system under the mentorship of Dr. Randall O'Reilly, and neuroimaging research on reward learning, including the neural mechanisms of conditioned inhibition.  Jessica completed postdoctoral training at Yale University in the Department of Psychiatry under the mentorship of Dr. Hedy Kober. Her work at Yale University focused on examining decision-making for wins and losses in individuals with cocaine use disorders, and meta-analysis of the neural mechanisms of prediction error. Her knowledge and expertise will be a great addition to DNB.  
---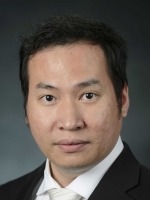 DNB welcomes Dr. Hoang Le, who recently joined the Division as a program Officer in the Chemistry, Pharmacology and Physiology (CPP) Branch. Dr. Le has an extensive background in organic and medicinal chemistry. He graduated from the University of California, Berkeley with a B.S. degree in chemistry and received a Ph.D. degree in organic chemistry from Cornell University. He then conducted his postdoctoral research in medicinal chemistry and enzymology under the guidance of Dr. Richard Silverman at Northwestern University. Before joining NIDA, he was an Assistant Professor of Medicinal Chemistry in the Department of BioMolecular Sciences in the School of Pharmacy at the University of Mississippi. The research in his independent lab was inspired by natural products and aimed to discover and develop novel derivatives of natural products that are biologically relevant for the treatment of cancers, infectious diseases, and neurological disorders including substance use disorder. His recent work was focused on ligands of the kappa opioid receptor including ligands based on the natural product salvinorin A for treatment of pain and substance use disorder.  As a Program Officer at DNB, Dr. Le will initially focus on developing and expanding a portfolio of grants on the chemistry and pharmacology of opioid receptors with special emphasis on novel ligands and molecular probes derived from natural product scaffolds.
What We Do:
The mission of the Division of Neuroscience and Behavior is to discover, facilitate and promote outstanding basic animal and human research towards the mission of NIDA, to identify the causes and consequences of drug use disorders and addiction across the lifespan and to guide treatment strategies. We develop and support an extramural research program that will advance the understanding of the genetic, chemical, neurobiological and behavioral mechanisms of drug use disorders and their long-term consequences. Research related to the neurobiological bases of reward and the behaviors that characterize the cycle of addiction are a primary focus of DNB. Additionally, an integral component of our scientific mission is to grow and maintain a diverse workforce that is dedicated towards our research goals and this is supported through training initiatives that span from predoctoral level to mid-stage investigator.
Upcoming Meetings and Symposiums DNB Staff are Chairing or Presenting
DNB is organized by four scientific Branches that focus on complementary strategic research areas:
Certain cross-cutting programs span all four branches including a portfolio in HIV-AIDS research, Data Science Research (led by Susan Wright, Ph.D.) and research related to sex and gender contributions to individual variability. DNB also encourages studies that leverage tools and technology arising from the BRAIN initiative to address questions relevant to substance use disorders. The Diversity and Inclusion Group (DIG) works to improve opportunities for diversity and inclusion within DNB and in the initiatives it administers.
DNB encourages applicants to consider the importance of design and reproducibility of their findings, as applicable.
Related Funding Opportunities:
Staff Listings:
Mailing Address:
Division of Neuroscience and Behavior
National Institute on Drug Abuse
C/O NIH Mail Center
NIDA 3WFN MSC 6018
16071 Industrial Drive – Dock 11
Gaithersburg, MD 20892*
*(Use 20892 for U.S. Postal Service, 20877 for UPS and FedEx)
(301) 594-6043 (fax)