What We Do:
The mission of the Division of Neuroscience and Behavior is to discover, facilitate and promote outstanding basic animal and human research towards the mission of NIDA, to identify the causes and consequences of drug use disorders and addiction across the lifespan and to guide treatment strategies. We develop and support an extramural research program that will advance the understanding of the genetic, chemical, neurobiological and behavioral mechanisms of drug use disorders and their long-term consequences. Research related to the neurobiological bases of reward and the behaviors that characterize the cycle of addiction are a primary focus of DNB. Additionally, an integral component of our scientific mission is to grow and maintain a diverse workforce that is dedicated towards our research goals and this is supported through training initiatives that span from predoctoral level to mid-stage investigator.
New Branch Chief for the Integrative Neuroscience Branch
Image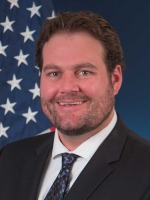 DNB is pleased to introduce Dr. Tristan McClure-Begley as the new Chief of the Integrative Neuroscience Branch. Tristan previously served as a Program Manager in the Biological Technologies Office of the Defense Advanced Research Projects Agency (DARPA) since 2017. His scientific breadth and depth span many fields including molecular biology, proteomics, pharmaceutical chemistry, psychology, and neuroscience. His scientific pursuits at DARPA have involved novel chemical biology approaches to treating disease and injury and developing methods to accelerate and protect learning and executive functions. Examples of innovative programs he developed at DARPA include, the Biostasis program, which leverages pharmacological chaperoning to protect biological systems for trauma care, the Panacea program in systems pharmacology for understanding the human interactome for pain and stress, the Focused Pharma program to accelerate treatments for neuropsychiatric conditions, and the Assessing Immune Memory (AIM) program to understand mechanisms of persistent immunity. Tristan came to DARPA from the University of Colorado, Boulder, where he was a Research Assistant Professor in the Department of Molecular, Cellular and Developmental Biology. His academic studies focused on molecular mechanisms of perturbations to complex biological systems, particularly drugs of abuse, toxins, and neurodevelopmental disorders. Prior to his faculty position, Tristan was a postdoctoral fellow in the laboratory of Marina Picciotto in the Department of Psychiatry at the Yale University School of Medicine, and an alumnus of the Yale/NIDA Neuroproteomics Center. He received his Doctor of Philosophy degree in Integrative Physiology and a Graduate Certificate in Behavioral Genetics from the University of Colorado, Boulder. Tristan is an avid hiker and alpine skier; he tries to spend as much time as possible outside with his wife Cindy and their son Liam, and he loves all things gastronomic in nature (cooking, eating, fermenting, growing herbs and heirloom produce).
Recruiting New Staff Members
DNB is organized by four scientific Branches that focus on complementary strategic research areas:
Certain cross-cutting programs span all four branches including a portfolio in HIV-AIDS research, Data Science Research (led by Susan Wright, Ph.D.) and research related to sex and gender contributions to individual variability. DNB also encourages studies that leverage tools and technology arising from the BRAIN initiative to address questions relevant to substance use disorders. The Diversity and Inclusion Group (DIG) works to improve opportunities for diversity and inclusion within DNB and in the initiatives it administers.
DNB encourages applicants to consider the importance of design and reproducibility of their findings, as applicable.
Related Funding Opportunities:
Staff Listings:
Mailing Address:
Division of Neuroscience and Behavior
National Institute on Drug Abuse
C/O NIH Mail Center
NIDA 3WFN MSC 6018
16071 Industrial Drive – Dock 11
Gaithersburg, MD 20892*
*(Use 20892 for U.S. Postal Service, 20877 for UPS and FedEx)
(301) 594-6043 (fax)