Mission/Vision
Biomedical research aimed at understanding how addictive drugs alter brain biology and function to engender a state of physical dependence and/or promote the compulsive behavior that characterizes addiction is generating a substantial amount of data of various types (imaging, genetic, physiological, electronic health records, etc.). These data need to be stored, managed, standardized, and published, and NIDA's Strategic Plan outlines how big data science can be leveraged to reveal new aspects of addiction biology and is closely aligned with the NIH Strategic Plan for Data Science.
The interdisciplinary field of data science uses quantitative and analytical approaches, processes, and systems to extract knowledge and insights from increasingly large and/or complex datasets. Data science research is a cross-cutting program that spans all four branches of DNB, with a focus on:
the integration of existing datasets and tools with those that are being newly developed
making datasets and resources findable, accessible, interoperable, and reusable (FAIR)
the development and/or improvement of statistical and analytical methods and tools
data storage and management
promoting stewardship and sustainability
Incorporating data science as a new tool for the study of substance use disorders will bring together researchers with expertise in a variety of disciplines, including computer science, bioinformatics, and mathematics; intra/inter-university and multi-disciplinary collaborations are encouraged. Integrating data of many different types will enable scientific discovery of the biological and behavioral complexity that underlies addiction.
Contact: Susan N. Wright, Ph.D.
New NIH Data Sharing Site
The Office of Extramural Research announces the NIH Scientific Data Sharing website which will serve as a central portal for resources on NIH sharing policies, how to share and submit data, how to access data from NIH-supported repositories, and more!
Recent Publication
Funding Announcements
Notices
NOSIs
Research Project Grants
Archived Announcements
Archived NOSIs
Archived Research Project Grants
Meetings & Events
Past
Research Interests and Biographies
Image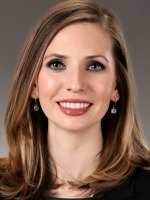 Susan N. Wright, Ph.D.– Associate Director for Data Science, NIDA; Program Director for Big Data and Computational Science, DNB

(301) 402-6683
During her clinical postdoctoral fellowship at Maryland Psychiatric Research Center, University of Maryland School of Medicine, she studied white matter integrity, cognition, and aging in schizophrenic patients using various neuroimaging techniques, as well as imaging genetics. Her experience with experimental, theoretical/computational, and clinical research and multi-disciplinary approach make her highly qualified to oversee the program that advances NIDA's Strategic Plan for Big Data Science. Other areas included in her portfolio are data curation, sharing, access, reproducibility, security, analysis, harmonization, quality metrics and standards, and visualization. She is a representative for NIDA on many NIH-wide and multi-agency committees, including the Brain Research through Advancing Innovative Neurotechnologies (BRAIN) initiative, the Helping End Addiction Long-term (HEAL) initiative, the Science and Technology Research Infrastructure for Discovery, Experimentation, and Sustainability (STRIDES) initiative, the Common Fund Acute to Chronic Pain Signatures (A2CPS) program, the Common Fund Artificial Intelligence for Biomedical Excellence (AIBLE) program, the Collaborative Research in Computational Neuroscience (CRCNS) program, and the Interagency Modeling and Analysis Group (IMAG). Susan also works closely with the Office of Data Science Strategy (ODSS) on implementation of the NIH Strategic Plan for Data Science.
Image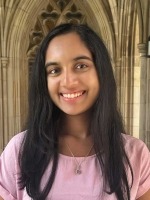 Gargi Mahadeshwar - Civic Digital Fellowship - 2022
Gargi is a rising junior at Duke University studying Computer Science with a concentration in Artificial Intelligence and Machine Learning. She is interning in the Division of Neuroscience and Behavior through Coding it Forward's Civic Digital Fellowship. This summer, she is working on adding additional machine learning features to existing software (from a previous CDF project started by Nina Bernick) and developing a desktop app that will serve as a standardized training tool for NIH Program Officers. At Duke, Gargi serves as the co-chair of the Human Rights Student Advisory Board, works on pro-bono Data Science projects for non-profits and startups, and is a Reimagining Technology Fellow at the Kenan Institute for Ethics. She is interested in applying computer science and technology to impactful projects in health and human rights.
 
Image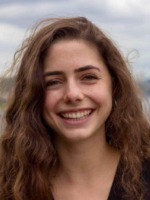 Nina Bernick - Intern – 2021 and Civic Digital Fellowship – 2020
Nina Bernick, a student at Yale studying Applied Mathematics and Mechanical Engineering, completed an internship in the Division of Neuroscience and Behavior as part of the Civic Digital Fellowship program in 2020. She worked as a software engineer with Susan Wright, Roger Little, and members of the IT team with the goal of using AI algorithms to automate tasks for various NIDA staff to increase efficiency and productivity for grants management and administration. Nina is originally from the suburbs of Philadelphia but is currently living in New Haven. Her long-term interests are applying technology to issues in sustainability and healthcare. Outside of work and school, she loves to paint, read, cook, and spend time outdoors – she leads backpacking trips for incoming first-years at Yale and tries to get outdoors whenever she can.