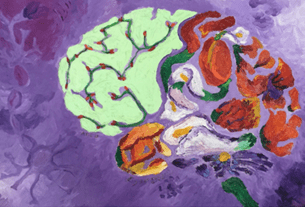 Researchers with the Adolescent Brain Cognitive Development Study (ABCD Study) are studying the teen brain to learn more about how it grows and functions—including the connection between creating art and brain development. In the Fall 2020 issue of ChildArt magazine, researchers describe how creating art when you're young may influence how your brain develops. Artists and scientists describe how their early artistic experiences inspired the work they do today.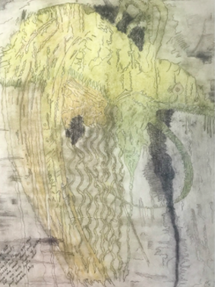 Art on the brain
As NIDA's Director Dr. Nora Volkow says, "Research already suggests that getting training in the arts, or practicing an art, strengthens parts of a person's brain. The ABCD Study will help us answer many questions, such as: Does practicing or playing music during adolescence have an effect on a person's grades? Do arts like drawing or drama have effects on well-being?"
ABCD Study researchers are using aptitude tests and brain scans to see how different influences affect young people's brain development and general health.
Starting with art
Some of the contributors to ChildArt describe how making art when they were younger had important consequences for their adult lives. The painter Craig Alan, who as a child loved to draw with crayons (on his parents' walls!), was stressed in college from balancing classwork, soccer, and social life. To help improve his grades, he signed up for a pottery class—and, he says, "it ended up changing my whole perspective on learning." It also set him on the path to becoming a successful artist.
Dr. John Iversen of the University of California, San Diego, is a scientist and a drummer. In an interview for ChildArt, he says, "My own drumming experience has certainly motivated many of the scientific questions I'm passionate about, such as how the brain perceives and makes rhythms, and how this relates to language and attention skills." Drs. Iversen and Tim Brown are taking a deep dive into the ABCD Study data to explore the connections between having early experiences with music, and teen health and development.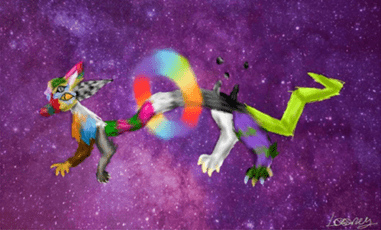 When art meets science 
The ChildArt issue also shows how early artistic experiences can influence careers in science and health care, and how art can help us during times of stress. 
Dr. Hina Inam, the first female heart surgery resident at the Aga Khan University Hospital in Karachi, Pakistan, describes how her childhood love of drawing—and attending the International Child Art Foundation's (ICAF) World Children's Festival in 1999—"plays an important role in who I am today." She explains: "Art has … taught me patience, made me focus, and made me passionate. All these qualities have helped me grow in my career, too. Now my canvas is the human heart, and stitches are my paints."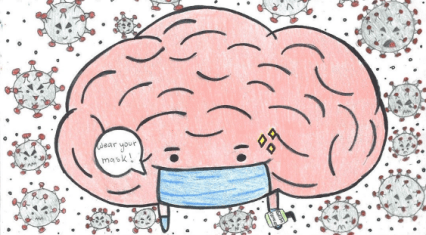 The art experience
In ChildArt, some of the young people who participate in the ABCD Study describe their experiences with making art. When asked how art has helped during the COVID-19 pandemic, Emma C. says, "Art relaxes me; it helps me take my mind off things and allows me to re-center myself … this allows me to appreciate everything I see around me much more deeply." Another participant, Kamila D., notes that "art is a way of expression and escape from negativity … art simply makes me feel better and precise about the way I see my environment."
The Fall 2020 issue of ChildArt magazine is a combined effort from the National Institutes of Health, ICAF, and the National Endowment for the Arts. The issue also features art by some of the ABCD Study participants.