Purpose
Image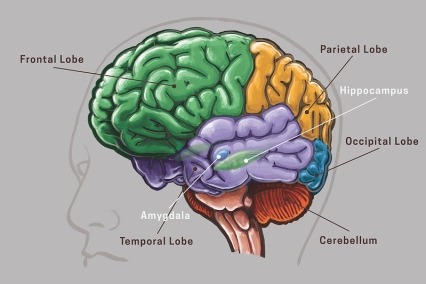 The purpose of NIDA's SCORCH (Single Cell Opioid Responses in the Context of HIV) Program is to support generation and sharing of single nucleus RNA-sequencing and epigenomic data sets for brain regions relevant to persistent HIV infection and opioid use disorder (OUD). 
Funding
Since initial funding of two SCORCH data generation projects through RFA-DA-19-037, SCORCH data generation has been expanded has been expanded beyond OUD to include cocaine or methamphetamine, or cannabis use disorder through RFA-DA-21-019, NOT-DA-20-063, and RFA-DA-23-004.
In parallel through RFA-DA-19-038, a SCORCH data coordination, analysis, and scientific outreach center was established to standardize and share single cell molecular HIV/SUD data generated by this program with the scientific community by ensuring that the data is FAIR (Findable, Accessible, Interoperable, and Reusable).
Significance 
If fully successful, the SCORCH project will
Establish cell type-specific gene expression differences in particular brain regions, potentially enabling precision genetic or pharmacological manipulation
Reveal the molecular effects of HIV infection/treatment in the CNS, providing potential targets for addressing HIV persistence and/or HIV neurobiological sequelae
Uncover cell type-specific gene expression and epigenomic changes resulting from chronic opioid, cocaine, methamphetamine, and/or cannabis exposure providing potential novel therapeutic targets to treat addiction
Identify potential synergistic effects of chronic addictive substance exposure and HIV infection in the CNS
SCORCH Scientific Overview
Seven data generation projects currently perform single nucleus transcriptomic or epigenomic assays on HIV/SIV/EcoHIV and/or OUD-relevant brains from human, primate, or mouse.  Some brain regions currently targeted include prefrontal cortex, dorsal and ventral striatum, nucleus accumbens, habenula, and hippocampus.  One project is assaying substantia nigra, locus coeruleus, and dorsal raphe from human opioid/cocaine users with and without HIV.  Another project is investigating the effects of HIV with and without methamphetamine use in human prefrontal cortex, ventral striatum, and amygdala.  For more detailed information, please see the SCORCH program website or individual abstracts of the funded projects below.
Funded SCORCH Projects:
Questions
Several DNB staff work on SCORCH including John Satterlee Ph.D. and Susan Wright Ph.D. as program officers with Anne Tsai Ph.D. and Holly Moore Ph.D. as project scientists.  If you have questions about SCORCH, please contact John Satterlee satterleej@nida.nih.gov